Major League Baseball
Major League Baseball
Winless start for Red Sox continues
Published
Apr. 7, 2011 1:00 a.m. ET

In a season where nothing has gone right, the winless Boston Red Sox found a new way to lose Thursday.
A couple of them, in fact.
The Red Sox lost their sixth in a row when the Cleveland Indians squeezed home the only run in the eighth inning, then trapped pinch-runner Darnell McDonald off second base for the final out in a 1-0 victory.
''It can't get any worse than this and there's only one way to go,'' third baseman Kevin Youkilis said. ''That's up.''
At 0-6, the Red Sox are off their worst start since 1945, when they lost a team-record eight straight. Boston, favored by many to win the World Series, returns to Fenway Park for its home opener Friday against the New York Yankees.
''The slate's not really clean,'' Boston manager Terry Francona said. ''The record is what it is, but I don't want us to have a hangover. We need to pick it up. We're going to play a good team now. We haven't done a very good job to this point. I don't want us to be trying to win for this week because we can't do that.''
Asked what type of reception he anticipates Friday in front of the Boston fans, Francona said, ''I don't know. I've got more important things to worry about than how the hell they're going to clap.''
After Asdrubal Cabrera's suicide-squeeze bunt put the Indians ahead in their fourth straight victory, the game took another unusual twist for the Red Sox.
David Ortiz drew a two-out walk in the Boston ninth off Chris Perez and McDonald ran for him. J.D. Drew bounced a single that ricocheted off Perez and went to third baseman Adam Everett.
McDonald rounded second base too far, fell down and tried to scramble back to the bag. Everett, who had come in to field the carom, made a snap throw to second baseman Orlando Cabrera that barely nailed McDonald.
''I'm not even sure, it might have been wet,'' McDonald said. ''I lost my footing and tried to get back. I felt I might have got in there, but I guess I didn't. I was trying to make something happen and it didn't work out.''
Replays showed second-base umpire Dan Iassogna's call was correct.
''He lost his footing and couldn't get back,'' Francona said. ''He didn't try to do that. He just slipped.''
Cleveland swept the three-game series, which came after Texas swept the Red Sox to open the year.
Starting pitchers Fausto Carmona of the Indians and Jon Lester each bounced back from rocky outings on opening day to pitch seven shutout innings.
Lester gave up three hits, walked three and struck out nine. He allowed five runs, including a career-high three homers, in 5 1-3 innings against Texas.
''I was executing pitches and keeping the ball down,'' Lester said. ''With the exception of a couple of pitches I feel I threw the ball well on opening day, but I'll keep making adjustments and keep moving on.''
''He did a tremendous job,'' Francona said.
Carmona held Boston to two singles. The right-hander struck out four and walked two. Carmona allowed 10 runs on 11 hits in three innings against Chicago last week.
Everett drew a walk from Daniel Bard (0-2) to start the eighth. Everett stole second and took on Orlando Cabrera's sacrifice bunt. On a 2-1 count, Asdrubal Cabrera bunted down the third-base line, scoring Everett.
While Francona wasn't surprised about the squeeze play, Bard was caught off-guard.
''I didn't see it coming at all,'' Bard said. ''No one told me anything. He didn't square around the first three pitches, I don't know why he would there.''
Rafael Perez (2-0) retired two batters in the eighth. Chris Perez pitched the ninth for his second save.
The Red Sox, who have been outscored 38-16 this season, managed only four hits against four Cleveland pitchers. The Indians won with just three hits.
This is the third time the Red Sox have started out 0-6 - it also happened in 1927 and 1905.
''It doesn't matter who's hitting, right now we're not catching any breaks,'' said Youkilis, who jammed his left thumb fielding a line drive in the third inning but stayed in the game ''Look at the last play of the game, we're not catching any breaks. A lot of times it spirals out of control so we've got to put a halt to it, go home and luckily we'll have our fans.''
NOTES: The Red Sox play their next 10 games at home. Boston plays three games against the Yankees, three against Tampa Bay and four against Toronto. ... OF Michael Brantley and DH Travis Hafner weren't in Cleveland's lineup. Travis Buck started in center field while Shelley Duncan was the DH, his first start of the season.
---
---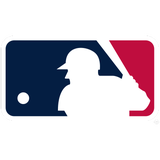 Get more from Major League Baseball
Follow your favorites to get information about games, news and more
---