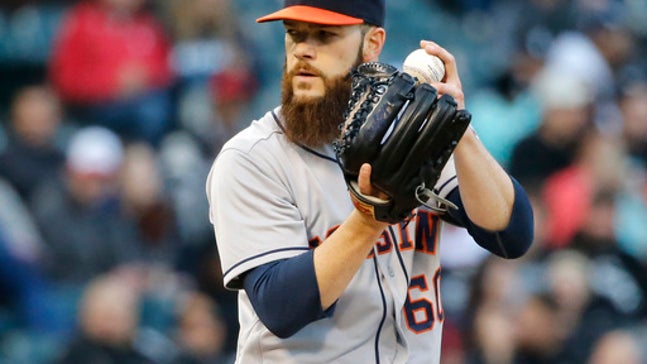 White Sox don't get call, lose 6-5 to Astros in 11 innings
Published
May. 18, 2016 3:13 a.m. ET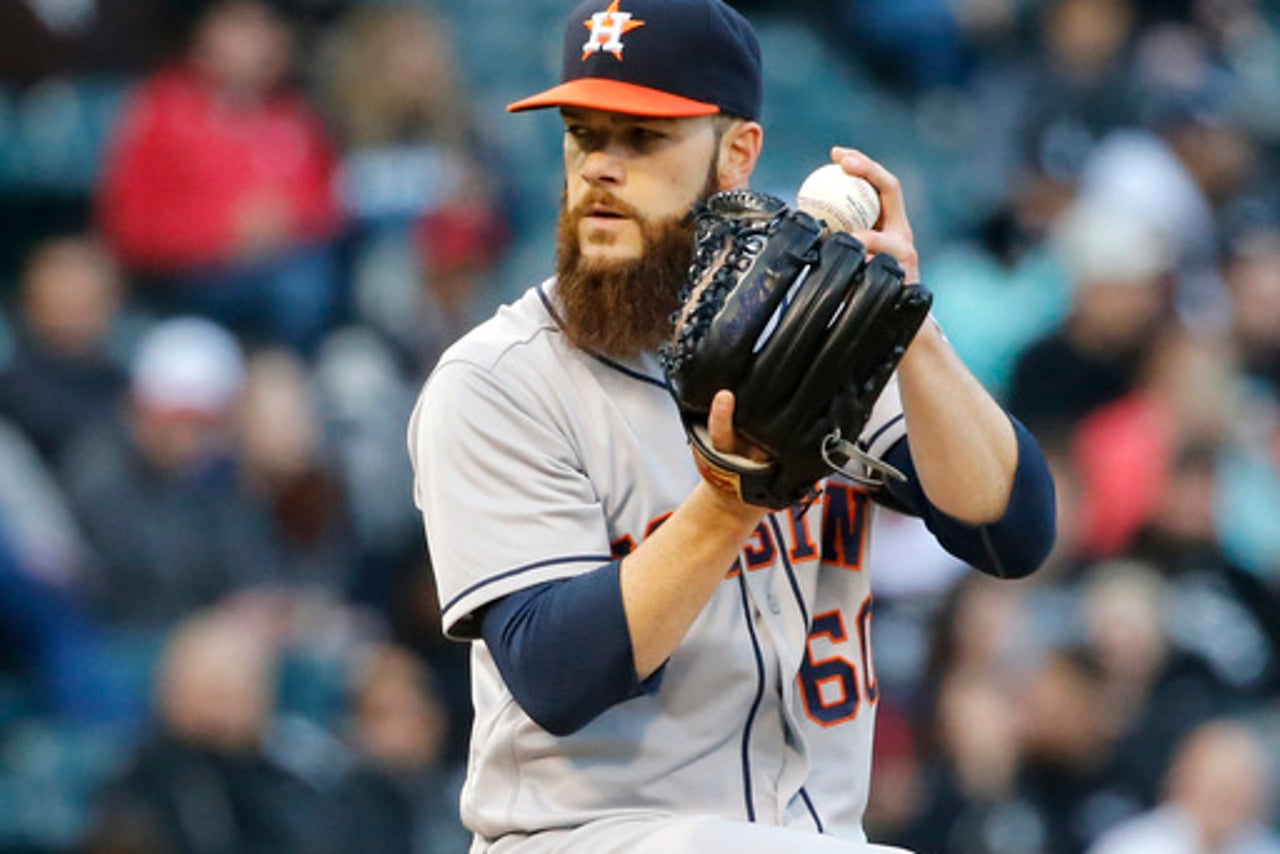 CHICAGO (AP) White Sox catcher Alex Avila thought he was denied a fair chance to throw out George Springer stealing second base in the 11th inning.
And maybe if Chicago got the call it wanted, Evan Gattis never would have hit his decisive home run.
Gattis connected for a two-run shot with two outs in the 11th that lifted the Houston Astros over the White Sox 6-5 on Tuesday night. Prior to that pivotal at-bat, however, Avila felt Houston hitter Carlos Correa interfered with his throw to second when trying to nab Springer.
Plate umpire Tony Randazzo made no call.
''He said (Correa) ducked. He's 6-foot-4 and I'm 5-10, so there's still a difference there,'' Avila said. ''He was in front of me. I couldn't step through it and tried to throw over him. Like I said, next time if that happens again, I'll just throw it like I normally would.''
White Sox manager Robin Ventura came out of the dugout to question Randazzo.
''I just thought Alex had altered the way he was throwing. He had to go over the top of him and it doesn't matter if he swings or not, if it impedes his throw or makes him alter it he should be out. That was my feeling on that. He didn't feel he did it. Obviously a difference of opinion,'' Ventura said.
Astros rookie Tyler White hit a pair of solo shots for his first multihomer game and capped a three-hit night with a double. Jason Castro and Jose Altuve each drove in a run for Houston.
Gattis, recalled from Double-A Corpus Christi earlier in the day, lined an 0-2 pitch from reliever Matt Albers (1-3) into the left-field bullpen for his second homer this season.
Pat Neshek (1-0) pitched a scoreless inning for the win. Tony Sipp allowed Adam Eaton's RBI double in the 11th before earning his first save.
Tyler Saladino's sacrifice fly in the bottom of the ninth tied it at 4 as Houston closer Luke Gregerson blew his second straight save chance and third in 11 opportunities this season.
Jose Abreu hit a solo homer, and Saladino and Eaton each drove in a run against 2015 AL Cy Young Award winner Dallas Keuchel, who hasn't won since April 15.
Chicago has lost three straight and five of six, but the White Sox showed resilience in this one. Chicago came back twice to force extra innings, then nearly tied it again in the 11th.
''Guys keep coming back,'' Ventura said. ''I think that's what you take out of it.
''We still had a chance there to tie it up or win it with the last hitter. You're pleased with the effort, that's never been a question.''
White Sox starter Carlos Rodon was solid through six innings, giving up three runs - two earned - and six hits while striking out seven. He has one win this season, on April 13 at Minnesota, and is 0-3 in six starts since.
White's second homer tied it at 3 in the sixth.
''Here's a guy that was on the plate. Twice I went in on him. One was up and he hit it and surprised me. Then the next time, he hit it again, so tip your cap to him,'' Rodon said.
Altuve drove in pinch-runner Tony Kemp, making his major league debut, with a sacrifice fly in the eighth to put Houston ahead 4-3.
PROSPECTING
Two of the Astros' top prospects, 3B Colin Moran and Kemp, are expected to make their first major league starts Wednesday against the White Sox. Moran's contract was selected from Triple-A Fresno on Tuesday and the 5-foot-6 Kemp was recalled on Monday.
RECENT STRUGGLES
Albers has given up two home runs in his last three appearances. He has allowed the winning run in his last three outings.
BETTER DEAL
Although the White Sox are in first place in the AL Central, GM Rick Hahn said before the game he plans on being ''aggressive'' to improve a roster that has been surprisingly good. ''We're prepared to make a big move today if it presents itself,'' Hahn said. ''Unfortunately, our timing might not align up with the other 29 clubs just yet.''
TRAINER'S ROOM
White Sox 3B Todd Frazier, who leads Chicago with 12 homers, didn't start and wasn't in the clubhouse before the game because of the flu. He was in the on-deck circle as a potential pinch-hitter in the ninth. ... RHP Nate Jones left in the seventh with a bruised left foot after being hit by Correa's comebacker. He is day to day.
UP NEXT
Astros: RHP Doug Fister (3-3, 4.26 ERA) will make his 10th career start against the White Sox on Wednesday night. He'll try for his sixth straight quality start.
White Sox: RHP Mat Latos (5-0, 3.40) makes his eighth start of the season.
---
---