Major League Baseball
Major League Baseball
Vazquez not great, but still gets Cubs a win
Published
Jun. 23, 2009 4:40 a.m. ET

Javier Vazquez is accustomed to pitching with very little run support from his Atlanta teammates.

At least this time, enough went right for Vazquez to win for the first time in six starts as he and three Braves relievers combined to shut out the Chicago Cubs 2-0 on Monday night.

"You're not going to get the win every time out, but I'll take it," he said. "I like that I threw a good game and got the win."

In a makeup game caused by a June 4 rainout, the Braves won a series for the first time since completing a three-game sweep of Toronto on May 24. The Braves had gone 0-5-3 in their last eight series. Atlanta and Chicago split the first two games of the original series June 2-3.

With the New York Yankees, Boston Red Sox and Philadelphia Phillies visiting Turner Field for nine games over the next 10 days, the Braves wanted to build some momentum.

"I think we look at it more as the start of our homestand," Braves catcher Brian McCann said. "Those are some tough teams coming up."

Atlanta, which snapped a two-game slide, ended the Cubs' four-game winning streak.

Vazquez (5-6) gave up nine hits and two walks with five strikeouts. The right-hander's victory snapped a five-start streak in which he went 0-3 despite a 3.44 ERA. Over Vazquez's last six starts, the Braves have scored a total of 10 runs.

"We haven't gotten anything for him," Atlanta right fielder Jeff Francoeur said. "We haven't exactly torn it up for him, but the way he's been pitching all he needs is two runs every time out."

Rafael Soriano, who gave up a single and a walk, struck out the side for his sixth save in seven chances.

Chipper Jones' sacrifice fly in the seventh inning chased Ryan Dempster (4-5).

Nate McLouth's RBI single in the third gave the Braves a 1-0 lead. Diory Hernandez scored from second after leading off with walk and advancing on Vazquez's sacrifice bunt.

In the seventh, McLouth doubled with one out and moved to third on Martin Prado's single. After a mound visit from Cubs manager Lou Piniella, Dempster gave up a sacrifice fly RBI to Jones that scored McLouth for a 2-0 Atlanta lead.

Dempster is 0-2 in his last four starts, but the right-hander has a 2.10 ERA over that stretch of 25 2-3 innings.

"I've lost before when pitching well and I'm sure I will again," Dempster said. "But there have been times when I pitched badly and won. It evens out, but I'm not a happy camper when I lose."

The Braves improved to 4-22 when scoring two runs or less.

Dempster allowed eight hits, two runs and four walks in 6 2-3 innings. The right-hander struck out six.

Vazquez strained his neck while lunging to catch Micah Hoffpauir's single in the sixth. After a mound visit from manager Bobby Cox and a Braves trainer, Vazquez gave up a single to Geovany Soto and walked Mike Fontenot before stranding the bases loaded on Andres Blanco's flyout.

"Nothing big," Vazquez said. "I just threw a pitch there, and the guy got a hit to center field. When I tried to get (the ball), I felt a little electricity in the neck, but it was nothing."

In the seventh, Vazquez retired the first two batters before walking Kosuke Fukudome and giving up Jake Fox's two-out infield single. Cox pulled Vazquez and brought in right-hander Peter Moylan, who ended the threat on Derrek Lee's flyout.

Sean Marshall replaced Dempster in the seventh and retired the only batter he faced. Kevin Hart, recalled Sunday from Triple-A Iowa, pitched a scoreless eighth.

The Cubs left 12 of the game's 21 runners on base. Individually, Chicago hitters combined to strand 19 runners.

"We got enough hits," Piniella said. "We just didn't get them with men on base."


Notes


Lee extended his hitting streak to a career-best 19 games. He had an 18-game streak from April 17-May 7, 2005. .... When McLouth was caught stealing on Jones' strikeout to end the third, it ended a streak of 30 consecutive swipes. The last time McLouth was caught stealing was April 22, 2008, when he played for Pittsburgh. ... Piniella held outfielders Alfonso Soriano and Milton Bradley out of the lineup so both could rest. The Cubs are playing 22 straight days, a streak that began after a June 16 rainout against the White Sox. Bradley struck out as a pinch-hitter in the ninth. ... Braves 2B Kelly Johnson left after the fifth because of a leg cramp. Prado took his place.
---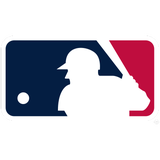 Get more from Major League Baseball
Follow your favorites to get information about games, news and more
---