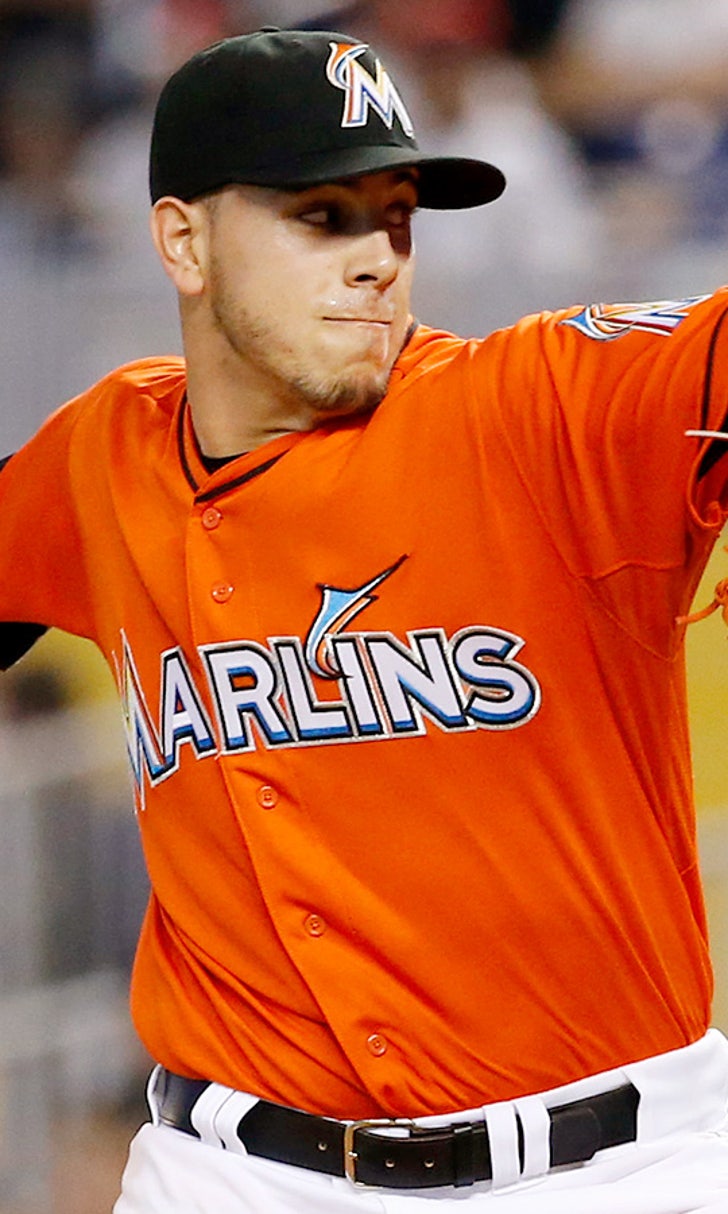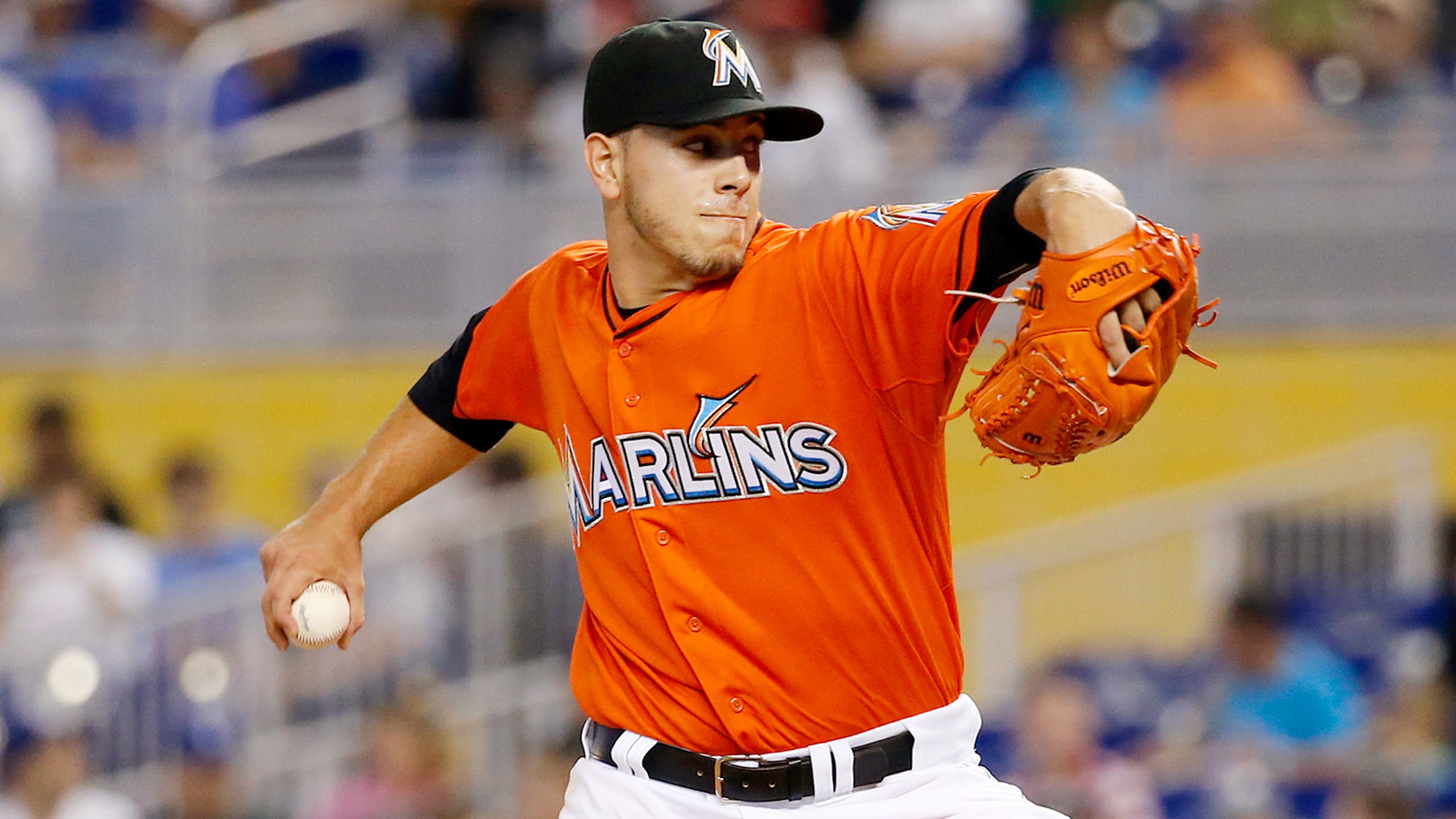 There's a silver lining to rash of young pitcher injuries
BY Sam Miller • May 20, 2014
The stages of grief we go through when we lose a young ace to a frayed ligament are familiar. Denial, in which we delude ourselves into thinking rest and rehab might be enough. Anger, as we fume at how routine lost seasons have become. Bargaining, as we debate what we can do to save our boys' ligaments in the future (and generally come up with nothing). Depression, as we race to our fantasy league's waiver wire and realize the only guys left to us are Tom Koehler and Tommy Milone. And, finally, the fingers in our ears, lalalala I can't hear you stage, in which we excitedly watch Yordano Ventura or Gerrit Cole pitch and convince ourselves nothing bad will happen to them.
We've gone through this routine plenty in the past year, but if it seems like a new phenomenon, it's not. Gary Huckabay, Baseball Prospectus' founder, is credited with coining TINSTAAPP in the late 1990s: There Is No Such Thing As A Pitching Prospect. Go back and look at the top prospects a half-decade before Huckabay'€™s coinage, and you can see why he was pessimistic: There were 19 pitchers in Baseball America's top 50 prospects of 1993, and the best starter of them would turn out to be Bobby Jones. The second best was probably Jason Bere. The most famous names on the list are the relievers and the flops: Troy Percival and Todd Jones, successfully deployed but in limiting roles; and Todd Van Poppel, Brien Taylor, David Nied. Young pitchers have always made us sad.
Since the start of 2013, we've lost Jose Fernandez and Matt Harvey to Tommy John surgery. We've lost Matt Moore and Kris Medlen. We've lost Jarrod Parker and Martin Perez, Dylan Bundy and Jameson Taillon, Bruce Rondon and Jonny Venters. A whole generation of ligaments sprung. Are we in the bleakest era for pitching prospects?
Actually, no. As I found two years ago, Huckabay's era was a particularly grisly one for pitching prospects, but the power of TINSTAAPP had been fading. And, despite the gloomy headlines you've been reading this month, that's still true.
As you can see, prospects were pitching more, and they were pitching better, and the trendline was fairly steadily pointing up. But we're in the middle of a Tommy John epidemic, so can the optimism hold? Here are the 2008 prospects, who completed their six-year window last year:
Eighteen names, including one true tragedy, some sour performances, some surgeries, some relievers, and a name or two you might swear you've never heard before. Also, three Cy Young awards, and five more seasons in which a pitcher earned Cy Young votes. Removing Adenhart from the group, here are the averages through this group's Year 6:
Average WARP: 6.7
Average Innings: 604
The trend, then, kept. The 2008 prospects might have been the best, most fulfilling crop of pitching prospects in the prospect era to date.
Now, these are mostly not the pitchers for whom we are mourning this month. But they've got plenty of scars: Parker, Anderson and Chamberlain have all had Tommy John surgery since they were named prospects, and Kennedy, Buchholz and Cueto have all disappeared for months on end with shoulder injuries. Miller was undone by finger injuries, Morales by shoulder fatigue, Jurrjens by knee surgery. This is a group with a very depressing injury log, except that it is a group that has also been very good.
Jim Callis, MLB.com's prospect and draft expert, oversaw many of these BA rankings as the executive editor of that publication. He told me that at least part of the reason for the improved returns from these prospect lists is that the listmakers are smarter. "The more time you do something, the better you're going to get, the savvier you're going to get. Compared to how we were putting the lists back together in 1993, we know more. We looked at stats back then, but I think we have a better eye for them. We analyzed the stats better (in later years). We had a trillion more sources that we did."
But he also credited the game itself with taking better care of its pitchers. "Especially with pitchers, teams are much more cautious. Think back to the Mets -- (Bill) Pulsipher, (Jason) Isringhausen and Paul Wilson, those guys were pitching 200 innings in the minor leagues and they all got hurt. Nobody does that now."
What if we jump ahead to the pre-2012 prospects, the group we might gloomily refer to as the Tommy John class? How promising is that group's outlook, given the spate of surgeries that has thinned it out? Here are the pitchers in the top-50, as rated by BP's former prospects guru, Kevin Goldstein, that year:
Six of those pitchers (bolded) are currently on the DL for Tommy John surgery; Jose Fernandez, ranked 80th that year, is, too. And yet, this group looks like a good bet to surpass the 2008 prospects for total value. Shelby Miller, Gerrit Cole and Julio Teheran are already established as very good major-league starters, just two years after the prospect rankings. Wheeler and Odorizzi are missing bats and contributing to major-league rotations; Turner, Skaggs, Cosart and Pomeranz are in major-league rotations, too. All in just two years.
And the injured group includes four pitchers who have already established themselves as major-league starters, ranging from good to very good to exceptional. Given the generally optimistic outlook for Tommy John patients, this bolded group of six would likely make for an enviable starting rotation by 2016. (Bundy, returning from his Tommy John surgery, is expected to pitch his first inning of live action, in extended spring training, today.) We started with 23 prospects, and two years later it seems likely that we'll have only a half-dozen or so outright flops.
So we still lose pitchers. When we do, we mourn. But there's been a change, too. It used to be that a talented pitcher was identified at 20 and, as often as not, would flame out before we ever saw him dominating in the majors. Today, we're mourning pitchers after they've already dominated in the majors. It's still not perfect, but, as these pitching prospects' collective performances over time has shown, it means that teams are getting a lot more production out of their young arms.
---
---