Major League Baseball
Major League Baseball
Selig's imprint as commissioner seen in Game 7 of World Series
Published
Oct. 29, 2014 5:08 p.m. ET

For his final game as baseball commissioner, Bud Selig was able to see the low-budget Kansas City Royals compete with the high-spending San Francisco Giants for the title.
Game 7 of the World Series on Wednesday night featured a pair of wild-card teams that had already played during the regular season. In a finale hosted by the club whose league won the All-Star game. With managers able to contest calls by umpires, the final decision coming from a replay room far from the field.
All those innovations came during Selig's 22 years in charge.
Yet his biggest imprint before departing in January may be the economic changes he helped usher into the tradition-bound game.
"It's our job to provide hope and faith and have the system where teams can compete," he said during the All-Star game FanFest last summer. "Not just on the size of the market, but on what they do."
With the 19th-biggest payroll at $97 million, Kansas City had a chance to become the first team from among the bottom half of spenders to win the title since the 2003 Florida Marlins. The Royals extended San Francisco (sixth at $165 million) to a seventh game in their first postseason appearance since winning the 1985 World Series.
Then the Milwaukee Brewers owner, Selig took over as baseball's boss in September 1992 after helping lead the group that forced the resignation of Commissioner Fay Vincent.
As chairman of the executive council, he pushed for a salary cap that led to a 7 1/2-month strike and the cancellation of the 1994 World Series. He didn't get the cap, but revenue sharing and a luxury tax were in the labor contracts that emerged, and they helped the middle and smaller markets compete.
"The `90s were painful. We had to change the whole economic structure," he said. "So today there's hope and faith in Milwaukee, Cincinnati, Pittsburgh, the Twin Cities, on and on and on. As a result, baseball is so much stronger and so much better."
Selig, now 80, presided over nearly one-fifth of all World Series games ever played: 121 of 641. After years of saying he would never take the job permanently, Selig did just that and was elected commissioner in July 1998. He agreed to a new contract in 2001, first announced his planned retirement in 2003 and went on to agree to new deals in 2004, 2008 and 2012.
He leaves a legacy in concrete: 20 of the 30 big league ballparks opened during his tenure. While that building boom enhanced revenue and fan experiences, critics say he backed clubs trying to extract government money and assistance.
Selig also pushed for splitting each league into three divisions instead of two and the expansion of the playoffs from four teams to eight (1994); interleague play (1997); having the All-Star game winning-league receive World Series home-field advantage (2003); and another playoff expansion to 10 teams (2012).
"We all sat back and have watched teams that have gotten in on the wild card go to the World Series and be successful in the World Series," Royals manager Ned Yost said. "So that gave us hope."
This is just the second all-wild card World Series following 2002 and the first year in which the champion needed to win 12 postseason games.
"I love the wild card, by the way. It's a beautiful thing," Giants manager Bruce Bochy said. "Anything can happen when you get to the playoffs. You get good pitching, timely hitting, you're getting a good chance to keep moving, and that's what's happened to us. That's what's happened to Kansas City. You get two teams that get hot and they were playing well at the right time."
After opposing video review for umpires, he accepted it for home-run boundary decisions starting in August 2008, then expanded it to many calls starting in 2014, with the final judgments coming from a replay room in New York. He was slow to embrace international play, then became enthusiastic and launched the World Baseball Classic in 2006. He took season openers to Mexico, Japan, Puerto Rico and Australia.
Revenue, just over $1 billion in 1992, could exceed $9 billion this year, boosted by the formation of MLB Advanced Media in 2000 and the MLB Network in 2009. Following a series of eight strikes and lockouts from 1972-95, baseball reached labor contracts with players without stoppages in 2002, 2006 and 2012.
Selig received his harshest post-strike reviews over performance-enhancing drugs. Baseball and its players didn't have jointly accepted drug rules from 1985-02, leading to congressional criticism and a series of ever-more-strict rules.
"I don't think that anybody can say we've ignored it," he said in 2006. "We're dealing with it as effectively as anybody could deal with it under the circumstances."
When Selig leaves, and Chief Operating Officer Rob Manfred takes over in a relatively seamless transition. Manfred defeated Boston Red Sox Chairman Tom Werner in an August vote and must deal with issues that include declining national television ratings, an aging demographic, lengthening game times and the desires of Oakland and Tampa Bay for new ballparks.
Selig says he'll depart with no regrets.
"I don't know that I have anything that I can honestly say to you today where I wish I hadn't done that," he said last spring. "And I'm apparently very tough on myself. I do second-guess myself a lot." 
---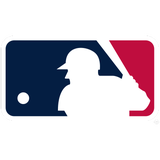 Get more from Major League Baseball
Follow your favorites to get information about games, news and more
---