Major League Baseball
Major League Baseball
Season on pace for no-hitters record
Published
Jun. 10, 2012 1:00 a.m. ET

And here we thought 2010 was the Year of the No-Hitter.
Baseball saw six that season, including Roy Halladay's postseason masterpiece. According to STATS LLC, that was the most since a record seven in 1990 and 1991.
Two years ago, when it seemed no-hitter alerts were nightly occurrences, only three had been completed as of this date. Pitchers are ahead of that pace now: Friday's six-man effort by the Seattle Mariners against the Dodgers was the fourth this season, and second in eight days.
Is the two-decades-old record about to fall?
The superficial numbers say yes: We're halfway to a new mark, and the midpoint of the season won't arrive for another couple weeks. If there are as many no-hitters in the second half as there have been in the first, more infield mobs will assemble in the name of pitching in 2012 than during any other season in baseball history.
But it's not that simple.
Thus far, the conversion rate on realistic no-hit bids has been unexpectedly high. Research by STATS LLC found eight instances (through Saturday) in which a team had been no-hit through six innings; half of them became no-hitters. That level of success is unsustainable.
By comparison, there were 17 six-inning no-hit bids as of this date in 2009. None of them went the distance. (The only no-hitters that season — Mark Buehrle and Jonathan Sanchez — came in July.)
Yet there are reasons to believe a new record is within reach: Overall scoring (4.29 runs per game) is even lower than 2010 and on par with last year, drug testing has tipped the competitive advantage toward pitchers, and Justin Verlander, foiled with one out in the ninth inning last month, seems due for the third no-hitter of his career.
Plus, we continue to see historic performances from unexpected sources. On April 21, the White Sox's Philip Humber became the 19th pitcher in the modern era to throw a perfect game. On Sunday, Humber surrendered five earned runs in 5 1/3 innings and lost to the Houston Astros, an also-ran of the National League. Since the greatest feat of his career, he is 1-4 with a 7.50 ERA.
The Mariners' collaboration was serendipitous in its own right. The final pitch was thrown by a former bartender named Tom Wilhelmsen, who spent six seasons away from organized baseball — beginning with a yearlong suspension for positive marijuana tests.
Wilhelmsen was the last of five relievers who accounted for the final nine outs. Two rookie pitchers contributed: Stephen Pryor and Lucas Luetge. STATS LLC said that had never happened among nine previous combined no-hitters. The relievers were needed Friday only because 37-year-old starter Kevin Millwood suffered a mild right groin strain after six innings.
If we are going to witness a record number of no-hitters this season, it's fitting that a group effort would be among them. For the lover of baseball oddities, these are among the rarest finds. Before Friday, the majors' last collective no-hitter came in 2003. Since then we've seen five perfect games. In fact, it had been 21 years since a perfect game and combined no-hitter occurred in the same season.
And let's be honest: The notion that the Mariners would no-hit the best-in-baseball Dodgers — with a roll call of Millwood, Charlie Furbush, Pryor, Luetge, Brandon League and Wilhelmsen — was more fanciful than the Belmont's longest shot.
But Friday's happy conflux was a well-timed salve for Seattle fans, who grew increasingly melancholic last week after the Oklahoma City Thunder — the former Sonics — clinched a berth in the NBA Finals. The Mariners do not draw well, are more than a decade removed from their last postseason berth and probably will finish out of the money again in 2012. (They wasted little time underscoring that last point, dropping their next two games to the Dodgers.)
For one night, though, Millwood and five relievers of varying (but mostly limited) renown brought bliss to fans in need. You know the happy scene where, in the immediate aftermath of a no-hitter, the pitcher feels as if every good moment of his life has coalesced into one? That happened Friday — times six.
Furbush, who began his collegiate career with the Monks of St. Joseph's College in Standish, Maine, struggled as a starter in Seattle last season after arriving from Detroit in the Doug Fister trade. He's found a niche in the bullpen this year. Pryor, a polite Tennessean who debuted in the majors barely more than one week ago, became only the third pitcher in the modern era to record his first major league victory in a no-hitter.
Luetge, a Rule 5 draft pick, was pitching at Double-A Huntsville (Ala.) in the Brewers' system at this time last year. League just lost his job as the Seattle closer — to Wilhelmsen. Over the weekend, they were part of a story that was difficult to believe. But maybe it will make sense in October — when we look back on a season that had more no-hitters than ever before.
---
---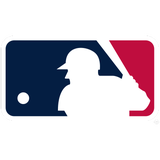 Get more from Major League Baseball
Follow your favorites to get information about games, news and more
---