Major League Baseball
Major League Baseball
Scherzer, Nationals welcome challenge against Dodgers' Kershaw
Updated
Mar. 5, 2020 1:45 a.m. ET

WASHINGTON - Washington Nationals right-hander Max Scherzer said he learned a lesson from his first postseason start, which came on Oct. 2, 2011, at Yankee Stadium when he played for the Detroit Tigers.
Scherzer entered that game with a different mindset than he used in regular-season games, and he proceeded to walk two batters in the first inning and four overall in six innings. Scherzer won the game but from then on tried to have the same approach for every outing.
On Friday he will take the mound at about 5:38 p.m. ET to face lefty Clayton Kershaw and the Los Angeles Dodgers in Game 1 of the National League Division Series at Nationals Park. Scherzer was 20-7 with a 2.96 ERA in regular-season play while Kershaw was 12-4 with a 1.69 ERA.
"All of the chips are on the line," Scherzer said Thursday. "That fact that I get the ball, man, you couldn't ask for a better situation. It is going to be fun. It is what you play this game for. This is the best opportunity I could face. You want to be in these situations. It should be a good experience. I can't wait to come out here. It is the same game (but) every pitch is just a little bit more magnified."
Washington manager Dusty Baker said Thursday that rookie Pedro Severino would be the catcher Friday. But Baker would not say which pitcher the Nationals will start in Game 2 Saturday.
Kershaw was on the disabled list in July and August but returned to make five starts late in the season.
"There is no other person I would rather have on the mound tomorrow night," Dodgers first-year manager Dave Roberts said before a workout at Nationals Park on Thursday. "What I learned to appreciate was the four days in between (starts). That is what makes him great."
Kershaw is 2-3 in NLDS series and 0-3 in the NLCS.
"It is always fun to start the series, get to pitch in Game 1. It is an honor," Kershaw said Thursday. "The team wants you to be out there. That is a good feeling. I think in the past I have felt that (postseason) pressure more. This year has been a little bit different for me, watching on the sidelines for two months. (Scherzer) has had an amazing year. We know we have our hands full for sure. Hopefully it should be a good game."
Kershaw allowed one run in seven innings against the Nationals on June 20 in Los Angeles, but has a 4.59 career postseason ERA.
"He is one of the best. I can't wait to compete against him," Scherzer said. "You don't shy about from it. You embrace it."
Washington first baseman Ryan Zimmerman also welcomes the challenge. He is hitting .318 in 22 at-bats against Kershaw. Nationals outfielder Jayson Werth is hitting .313 with two homers in 32 at-bats against him.
"Just go out there and try to hit strikes. There is no secret to it; he is really good at what he does," said Zimmerman, who hit just .218 overall this season. "In the playoffs it comes down to pitching and defense."
Scherzer is 2-4 with a 3.29 ERA in 10 games, with eight starts, in his career against the Dodgers.
Kershaw is 10-2 with a 2.02 ERA in 14 games, with 13 starts, against Washington. He was 1-0 this year after giving up six hits and one run in seven innings on June 20 in Los Angeles.
Washington right fielder Bryce Harper is 1-for-15 against Kershaw. "He is one of the great pitchers in baseball. But we have a great lineup," Harper said.
Nationals center fielder Trea Turner, who has also played short and second, will leadoff in his first postseason game at the Major League level. He hit .342 with 13 homers and 33 steals in 39 tries in 73 games after spending the first half of the year at Triple-A Syracuse.
"You just try to go up there and have good at-bats. He is one of the best pitchers in baseball," Turner said.
That lineup got a boost when speedy Turner became the regular leadoff hitter.
"Walks turns into doubles," Harper said of Turner. "He loves to play the game. He is going to help us out tremendously."
Scherzer was reminded this week that the Nationals lost in the NLDS in 2012 and 2014 and have never won a playoff series.
"That was the past. This is a whole new team," said Scherzer, who joined the Nationals prior to the 2015 season. "There is no reason why we can't win."
Baker said that infielder Daniel Murphy, who hit .347 this year, should be ready to start on Friday. He has been out of the starting lineup for about two weeks with a strained glute but took part in batting practice and did some running againThursday.
"We think he's ready. He looks good," Baker said after Thursday's workout.
Severino hit .321 in 16 games and 28 at-bats for the Nationals. Regular catcher Wilson Ramos is out for the year after he tore an ACL in the last week of the season.
"He is one our two catchers," Washington general manager Mike Rizzo said of Severino. "He is going to handle a staff he doesn't know so well. He has gone from a prospect to big leaguer."
Dodgers won five of six this year against the Nationals, including two of three in Washington.
"Dusty is one of the best in the game in keeping the clubhouse together," Roberts said.
Washington right-hander Stephen Strasburg has been ruled out of the NLDS due to a flexor mass strain. "It would be easy if we had Strasburg," Baker said, when asked about a Game 2 starter. Most likely it will be right-hander Tanner Roark or lefty Gio Gonzalez against Rich Hill of the Dodgers.
---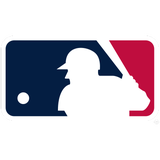 Get more from Major League Baseball
Follow your favorites to get information about games, news and more
---