Major League Baseball
Major League Baseball
Santana's future in fate's hands
Published
Jun. 7, 2012 1:00 a.m. ET

Every once in a while you run across a landmark moment in a baseball season, so compelling it becomes larger than life and, yes, even larger than an in-your-grill tabloid headline.
It'd be one thing to obsess over this weekend's Subway Series — the Yankees and Mets are the Saudi Arabia of rivalries, an endless resource — but the most important story will occur Friday night. That's when Johan Santana makes his first start since a 134-pitch no-hitter against the Cardinals, and the ramifications could be far-reaching.
Santana's history-making achievement, in fact, has spawned a week's worth of anxiety, because no one — not even Santana — knows how his arm will respond after being so heavily taxed.
He did have a pain-free bullpen session Monday, but the Mets are taking no chances with their rotation. Santana is being given a full week's rest, and even then, some talent evaluators aren't convinced that's enough.
Said one: "The Mets have to seriously think about a six-man (rotation) the rest of the way, and being able to skip Santana once in a while. There's no possible way he can bounce back 100 percent after that (no-hitter)."
The scout theorized that Santana will experience an "emotional letdown" which would be understandable, given the enormity of his takedown of the Cardinals. Nothing will ever compare to the final pitch Santana threw to David Freese at Citi Field, not even facing Derek Jeter in the ninth inning in a sold-out Yankee Stadium.
Not that Santana will be allowed to work that deep into Friday's game; if ever there was a need for a pitch count, it'll be in this follow-up appearance. Make no mistake, as thrilling as the no-hitter was, the Mets' organization was dying a slow death as the left-hander approached his career-high 125 pitches in the ninth inning.
Terry Collins twice asked Santana how he felt, although both men knew it was a pointless exercise. The veteran later told reporters, "There was no way I was coming out of that game."
Collins smiled and told Santana, "You're my hero," although that night, after the euphoria had evaporated, the manager acknowledged, "I'm not sure who slept less, me or Johan." That's how worried Collins is about Santana's arm.
Remember, the Mets' ace is less than two years removed from reconstruction surgery on his shoulder. The anterior capsule was opened up by doctors, who could only assure Santana that the tear that had caused him so much pain in 2010 was repaired.
The rest of the prognosis — how soon he could pitch again, how hard he'd throw and his chances of avoiding further injury — was in the hands of the fates. That's why the Mets approached Santana's return in 2012 with such caution. Everyone talked about limiting the left-hander to 25 starts, if that, as a way to keep him off the disabled list.
As for Santana's velocity, the best-case scenario called for 88 to 89 mph on the four-seamer. Santana has largely met that projection, but it's still a long way off from his prime-era 94 mph, back in his Twins days when simply making contact was a moral victory for hitters.
Santana didn't just win games earlier in the 2000s; he destroyed hitters' timing, their confidence, even their self-esteem. That's how impossible it was to crack the code on Santana's arsenal: It was either pure heat, or that stealth changeup that was potent enough to cause vertigo.
Maybe that's the most remarkable aspect of Santana's no-hitter, the fact that he was able to crush the Cardinals with diminished stuff. Santana rarely hits 90 mph on the radar gun anymore, but he's dialed back the changeup to 78 mph, keeping a 10-mph gap between his two best weapons.
Therein lies the mirage: Even after major surgery, Santana has the unique ability to repeat his delivery with uncanny efficiency, tricking hitters with perfect arm speed, perfect follow-through, front-to-back shoulder rotation that cloaks the ball's actual velocity.
All night, from the first out to the 27th, the Cardinals could've sworn they were swinging at Santana's 80-something-mph fastball. Only, it was usually his changeup dropping like it'd been shot out of the sky, including the very last pitch to Freese.
With the count 3-2, and the Citi Field crowd on its feet — howling, screaming, practically begging to be freed from the Mets' 50-year no-hitter drought — Freese was overwhelmed by Santana's voodoo. Last year's World Series MVP coiled like a snake, hacking powerfully at what he thought was a four-seamer at mid-thigh level. Then the ball disappeared, darting under Freese's bat for the final out.
The scene on the mound was straight out of "Animal House," except that the high-fives and hugs were grown men's substitute for tears. Santana said, "It was the greatest feeling in the world," and the Mets have been living off that adrenaline ever since. That partly explains why they plunged into a three-game losing streak to the Cardinals and Nationals.
It'll be up to Santana to set the tone against the Yankees this weekend. Even apart from the concern about his arm, it's an important landmark in the Mets' quest for legitimacy. They're already on the National League's radar — taking three of four from the Cardinals was nothing short of impressive — but taking a series from the Yankees in the Bronx would raise the Mets' Q-rating to an entirely different level.
Perfect timing, then, to have Santana's first pitch act as the starter's gun. That is, if his arm cooperates. Santana's smile says "Trust me," but just to be sure, the Mets hierarchy is crossing the fingers, saying prayers fast and furious. Tricky thing, fate.
---
---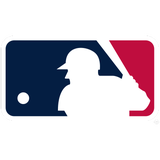 Get more from Major League Baseball
Follow your favorites to get information about games, news and more
---