Major League Baseball
Major League Baseball
Ross' slam helps Marlins get by Jays
Published
Jun. 13, 2009 4:45 a.m. ET

Cody Ross had reason to breathe easier Friday night.

Ross hit a tiebreaking grand slam, Chris Coghlan had a career-high four hits and the Florida Marlins beat the Toronto Blue Jays 7-3.

The homer was redemption for Ross, whose fielding error helped St. Louis score two eighth-inning runs in a 6-5 Marlins loss Thursday.

"It's nice to be on this side of the victory," Ross said. "When you feel like you let your team down, it's not a very good feeling. Tonight, when you actually help your team get a victory, it's much more gratifying, obviously."

Marlins shortstop Hanley Ramirez returned to the starting lineup after missing one game with a sore groin and went 3 for 4 with three RBIs.

Ross' third grand slam of the season and fifth of his career came off Toronto reliever Brandon League (1-3), with the Blue Jays forced to go to the bullpen early after ace Roy Halladay left with a sore groin.

Halladay, who leads the major leagues with 10 wins and 103 innings, has won seven straight decisions and entered having thrown back-to-back complete games, but left two pitches into the fourth. He tried one warmup pitch before heading to the dugout.

"Just out of nowhere I felt a pinch," Halladay said. "It wasn't a lot of pain right after so I was just kind of hoping it was a twinge or something. But I felt it on the next pitch (the warmup). It's just one of those things, kind of out of nowhere, it catches you off guard."

It was the first time in 14 starts this season Halladay has failed to pitch at least seven innings.

Ross said Halladay's early exit lifted a load off the Marlins.

"We've been talking about facing Halladay since we matched it up about two weeks ago," Ross said. "Everyone was talking about it, knowing that he's just dominating.

"Definitely when he comes out, it's like a sigh of relief," Ross added.

Florida reliever Dan Meyer (1-0) pitched one inning for his first major league victory as Florida won its sixth straight in Toronto. The Marlins are 15-2 against the Blue Jays, including 8-2 in Toronto.

Kiko Calero worked the eighth and Cristhian Martinez allowed a run-scoring grounder in the ninth.

Ramirez hit a sacrifice fly off Halladay in the first but Toronto went ahead in the fifth on RBI singles by Joe Inglett and Aaron Hill.

Florida tied it on a two-out, bloop single by Ramirez off League in the seventh, then blew it open in the eighth. Jeremy Hermida doubled, Dan Uggla walked and catcher John Baker was hit by a pitch before Ross homered to center.

Down 0-2 to League, Ross said he was in "straight battle mode" but managed to get enough of a hanging breaking ball.

"As many fly balls as I hit throughout the year, I was just praying to hit one right there," Ross said.

Coghlan was impressed by Ross's production with the bases loaded.

"I told him afterward, in three swings he has more home runs and more RBIs than I do on the year," Coghlan said. "He's just a great hitter and he obviously hits really well in those situations."

Two outs later, Ross Gload doubled and scored on a base hit by Ramirez.

Marlins right-hander Ricky Nolasco allowed two runs and five hits in six innings, his second straight solid start since being recalled from the minor leagues. He walked one and struck out a season-high nine.

"I just kind of want to get better every time out," Nolasco said. "Just being consistent is the main goal. I thought I should have pitched deeper into the game but I ran into that long fifth inning."

Florida's opening day starter, Nolasco was demoted to Triple-A New Orleans on May 23 after going 2-5 with a 9.07 ERA. He returned June 7 and allowed three runs, two earned, over seven innings in a 3-2 loss to San Francisco.

Blue Jays manager Cito Gaston changed up his batting order, moving Vernon Wells from fourth to third and dropping Alex Rios from third to sixth. Adam Lind moved up from fifth to replace Wells in the cleanup spot. Wells entered in a 4 for 33 slump, while Rios was 6 for 36.

The move didn't help Wells, who went 0 for 4 with three strikeouts and has not homered in 129 at bats. Rios was 2 for 4 with a double.


NOTES


Florida's Jorge Cantu, who left Wednesday's game because of dizziness, started as the DH. ... Baker returned to the starting lineup after missing two games with a cut over his left eye. He switched to a hockey-style mask for increased protection. ... Blue Jays RHP Jesse Litsch had ligament replacement surgery on Friday and will not return this season. ... Buffalo Bills draft picks Aaron Maybin and Andy Levitre attended the game, touring the Blue Jays clubhouse beforehand. The Bills play the New York Jets at Rogers Centre on Dec. 3.
---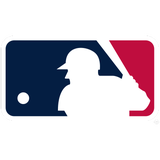 Get more from Major League Baseball
Follow your favorites to get information about games, news and more
---