Major League Baseball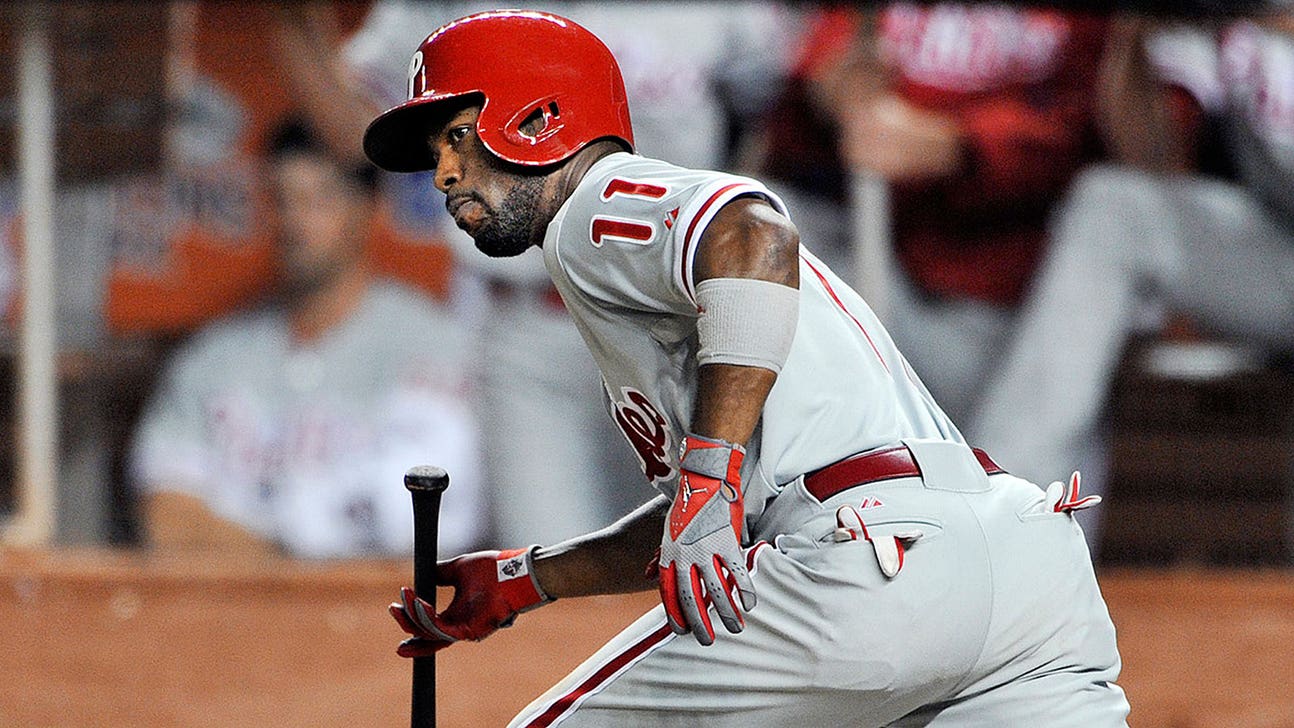 Major League Baseball
Rollins to return to Phillies' lineup Friday after 3-game benching
Published
Mar. 13, 2014 10:51 a.m. ET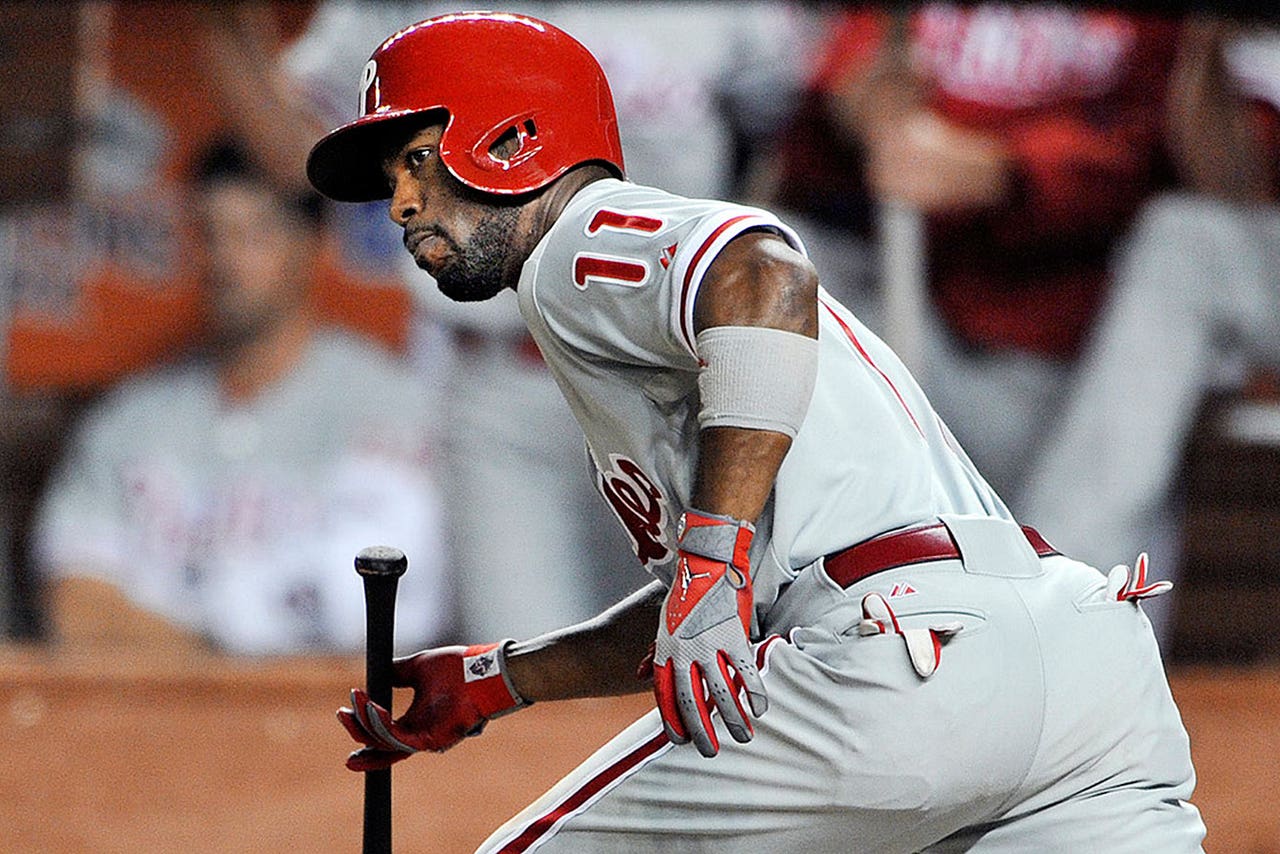 CLEARWATER, Fla. -- Jimmy Rollins will be back in the Philadelphia Phillies' starting lineup Friday following a mysterious three-game benching.
When he arrived at Bright House Field on Thursday, Rollins said he was healthy and ready to play. He was unsure why manager Ryne Sandberg decided to rest him for third consecutive game.
"Obviously he is upset about something," Rollins said Thursday.
Sandberg and Rollins spoke before the game against a New York Yankees' split squad, and Sandberg said resting Rollins was not a disciplinary decision.
Rollins is in the lineup for Friday's game against the Pirates in Bradenton, Fla.
Sandberg said he wanted to give Freddy Galvis some at-bats and ration the playing time of Rollins and second baseman Chase Utley with opening day still a few weeks off.
"First of all I wanted to see Freddy play three days in a row," Sandberg said. "He has got his playing time and at-bats coming up. It's also a long season playing up the middle, so with him and Chase, I'm careful with their days."
Sandberg did want to speak with Rollins prior to Thursday's game about comments the veteran shortstop made in the Philadelphia Daily News earlier in the week. In a story about the Phillies' struggling offense this spring training, Rollins was quoted as telling the paper, "Who cares?"
"When the season starts, that's when results matter," Rollins was quoted as saying. "There really is no other way to put it. No one talks about preseason in June. ... No one does.'"
"Jimmy cares," Sandberg said. "I wanted to make sure that he wasn't speaking for the ballclub with `Who cares?' ... I know and believe that everyone in the locker room including my staff cares. Now what he was referencing to was himself and where he's at right now as far as his offensive stroke and what he's doing on the field. So he was speaking for himself that he wasn't that concerned with it being that early in the spring."
The 35-year-old Rollins is a former NL MVP who has played for the Phillies for 14 years. The Rollins-Sandberg story line became an issue on Wednesday in Sarasota, when the manager was asked whether Galvis could push Rollins for playing time.
"Freddy's a guy that will get playing time at various positions," Sandberg said. "He's a guy that I like in the lineup. I feel good about what he brings to the table. The biggest thing, I like his energy and his positive influence that he sets out there. He's a positive influence on everybody around him."
Sandberg then was asked about Rollins' energy and positive nature.
"No comment," Sandberg said Wednesday.
On Thursday, Sandberg said he wished he could take back those words. He called Rollins an important member of his team.
"Well, everyone is allowed to have their own opinion," Rollins said Thursday. "It doesn't make it right, but he's the manager so he gets to have the last say."
---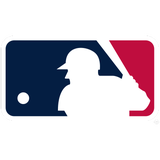 Get more from Major League Baseball
Follow your favorites to get information about games, news and more
---