Major League Baseball
Major League Baseball
Reggie Jackson gets replica ring back
Published
Mar. 30, 2012 1:00 a.m. ET

A replica 1977 World Series championship ring and a watch commemorating Reggie Jackson's 400th home run have been returned to the baseball Hall of Famer at the direction of a federal judge in Nevada, the former slugger's lawyer said Friday.
Attorney Jeffrey Rugg said an ownership dispute with estranged family members that prompted U.S. District Judge Kent Dawson in Las Vegas to stop a planned auction last summer was near an end, following the judge's March 6 order returning the items to Jackson.
''Reggie got his stuff back a couple of weeks ago,'' Rugg said, adding that Jackson was relieved to have the items removed from a safe deposit box and returned. Court documents put their combined value at more than $75,000.
Jackson filed the civil lawsuit last year in federal court in Las Vegas to stop an auction house, his stepmother and his half-brother from selling the items Jackson had given to his father, Martinez Jackson.
Martinez Jackson, a tailor who once played for the Newark Eagles of the Negro Leagues, died in 1994 at age 89.
Jackson reached a confidential agreement earlier this month dropping the case against American Memorabilia Inc., business owner Victor Moreno and Jackson's stepmother, Resurrection Jackson, in return for getting the mementoes back, according to court documents.
Jackson's half-brother, Martinez Jackson Jr. remains a defendant in the case. But U.S. Magistrate Judge Carl W. Hoffman on Thursday set a May 2 deadline for him to respond to a request to dismiss the case outright, Rugg said.
Martinez Jackson and Resurrection Jackson had been represented by attorney Marc Risman of Henderson, who withdrew from the case Thursday. Risman previously filed documents saying he had been unable to reach Martinez Jackson. Resurrection Jackson died last week in Philadelphia.
Jackson, 65, who lives in Carmel, Calif., never had the ring and watch appraised. Rugg said the dollar figure in the lawsuit was a broad estimate.
''It's a hard thing to put a value on,'' Rugg told The Associated Press. ''It wasn't Reggie's intent to sell either of them, so we never had an appraisal. How do you value something that is between a father and a son?''
The ring was custom-made with an extra diamond set amid the diamond-encrusted NY of the New York Yankees ring given to players in 1978 to mark the 1977 championship over the Los Angeles Dodgers. Jackson's three home runs in consecutive at-bats in the deciding sixth game represented a career-defining achievement. He was named Series most valuable player.
The Cartier watch was presented to Jackson after he clubbed his 400th home run while playing for the Yankees in August 1980.
Jackson was a 14-time all-star and earned the nickname ''Mr. October'' for his playoff performances with the Yankees and Oakland Athletics. He is currently 13th on the all-time Major League Baseball home run list, with 563. He started with the Kansas City Athletics in 1967 and also played for the Baltimore Orioles and California Angels before retiring in 1987.
Jackson was inducted into the Baseball Hall of Fame in 1993 and currently serves as a special Yankees advisor.
---
---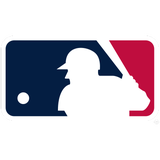 Get more from Major League Baseball
Follow your favorites to get information about games, news and more
---