Major League Baseball
Major League Baseball
Red Sox take two of three against Cubs
Published
May. 22, 2011 1:00 a.m. ET

Chicago Cubs outfielder Marlon Byrd was released from the hospital and back at Fenway Park after being placed on the 15-day disabled list with multiple facial fractures on Sunday, his left eye blackened and swollen nearly shut but his vision improved one day after being hit in the face with by a fastball.
''An inch to the right or left and it might have been right in my eye. As long as I have my sight,'' he told reporters after the Cubs lost 5-1 to the Boston Red Sox. ''I'm very lucky that it's only a fracture. I thought it might have been worse. My first thought was that I didn't know what was going on. Once I started getting my sight back, it was OK.''
Tim Wakefield held Chicago to four hits in 6 2-3 innings to help Boston beat the Cubs in their first visit to Fenway Park since the 1918 World Series. It was Wakefield's first win of the season and the 180th of his Red Sox career - third on the franchise all-time list behind only Roger Clemens and Cy Young.
''Boy, he was really good,'' Boston manager Terry Francona said. ''I guess it shouldn't amaze me because he's been doing that for such a long time.''
Adrian Gonzalez had four hits as Boston took two out of three from Chicago. The Red Sox have now won eight of their last nine overall to all but erase the damage of their awful April and move one-half game behind the New York Yankees and Tampa Bay Rays in the AL East.
Making his third start of the season, this one because of injuries to John Lackey and Daisuke Matsuzaka, Wakefield (1-1) had faced the minimum number of batters when he struck out Jeff Baker with what would have been the third out of the fifth inning.
Baker reached safely when the ball got past catcher Jarrod Saltalamacchia. That was just the third baserunner in the first six innings against Wakefield.
''When you're asked to do a job and you do it well - I take a lot of pride in that,'' said Wakefield, who needs 12 more wins to tie Clemens and Young at 192 in a Boston uniform.
Wakefield gave up a pair of doubles in the seventh for Chicago's only run, struck out three and walked none before leaving with two out in the seventh.
''We just couldn't solve Wakefield,'' Cubs manager Mike Quade said. ''He's been a wonderful guy for this organization for I don't know how many years. I've lost track. He can pitch out of the bullpen almost every day, start. His knuckleball is good; you've got to give him credit. I wish we had not allowed him to have a good night.''
James Russell (1-5) was also filling in, because Matt Garza was scratched with right elbow stiffness. He allowed three runs on seven hits and a walk, striking out two in four-plus innings.
Saltalamacchia homered for the third time in the last four games he's played. Gonzalez went 10 for 15 in the series, which brought the Cubs back to Fenway for the first time since they lost the 1918 Series in six games.
First baseman Carlos Pena, who visited Byrd in the hospital after Saturday night's game, said his teammate was sitting up in bed, with two pizzas on his lap.
''He's doing well. He's a tough kid,'' Pena said. ''Thank God. I'm so relieved to see him conscious.''
Byrd was struck by a fastball on the left side of his head near the ear flap on a 1-2 pitch from Aceves. The Cubs center fielder crumpled onto his back, kicked his legs in the air then quickly got up holding his hand to his face, which had a cut near the left cheekbone.
He walked to the dugout on his own and down the stairs toward the clubhouse.
''When you see an injury like that, hits you in the face, a fastball - you want to be optimistic,'' Pena said. ''When he was walking off the field, he said, 'I can't see. My left eye.' ... It was scary. When you hear a crowd make a certain noise. It's something you can't explain. You fear the worse for your friend.''
Cubs spokesman Peter Chase said Byrd is expected to be re-evaluated this week in Chicago and it's uncertain how long he'll be sidelined.
''The heck with baseball. I'm more concerned with the person's health,'' Quade said. ''He'll get ready when he's ready.''
Aceves said he had tried to contact Byrd; Byrd said he did not think the pitch was intentional.
NOTES: Ortiz's 300th home run on Saturday night was caught by CNN anchor John King in the Monster Seats and exchanged for a signed bat. ... Russell had been 0-4 with a 10.05 ERA in his previous four starts this season. ... It was military appreciation night for the Red Sox. Members of the armed services ringed the infield for the national anthem, and Marine Reservist Sergeant Terrence S. Burke, who has a prosthetic leg, ran around the bases before the game and was greeted at home plate by players. ... Kerry Wood was warned after hitting Lowrie in the eighth. ... Baker left the game with a groin strain and will be re-evaluated on Tuesday.
---
---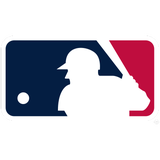 Get more from Major League Baseball
Follow your favorites to get information about games, news and more
---