Major League Baseball
Major League Baseball
Red Sox have lost four of five
Published
Sep. 8, 2011 1:00 a.m. ET

Ricky Romero reversed a string of rotten results against the Boston Red Sox.
Romero won for the seventh time in nine starts, J.P. Arencibia hit a three-run homer and the Toronto Blue Jays beat the Red Sox 7-4 on Thursday night, Boston's seventh defeat in 10 games.
''The one thing Ricky does, he doesn't leave anything on the field,'' Blue Jays manager John Farrell said. ''He gives his all every single time he walks to the mound, and when you go up against opponents like tonight, you have to be at your best.''
Romero (14-10) came in 2-6 with an 8.08 ERA in 11 career starts against the Red Sox, including an 0-3 record and 10.62 ERA in five home starts. But the left-hander turned his luck around in this one, allowing three runs and five hits in 6 2-3 innings. He walked three and struck out seven.
''It feels good to beat those guys,'' Romero said. ''They've been on me for the past few years. I finally had a good outing against them and it's definitely satisfying.''
Romero has lost just once since July 21, dropping a 6-4 decision at Yankee Stadium on Sept. 3.
''It looked like he could throw any pitch at any time in the count,'' Red Sox manager Terry Francona said. ''That's the way you pitch with success.''
Romero is 7-1 with a 2.71 ERA in his past 10 starts.
''He had good stuff, man,'' slugger David Ortiz said. ''He's one of the good pitchers in the game. He wasn't making many mistakes out there.''
Rookie David Cooper went 3 for 4 and had two RBIs as Toronto evened its record at 72-72.
''(Cooper) handled himself extremely well at the plate tonight,'' Farrell said.
The Red Sox dropped to 2-6 in September and failed to gain ground on the Yankees, who lost 5-4 in 10 innings to Baltimore earlier in the day. The Red Sox are 2 1/2 games behind New York with 19 left to play.
''I don't really get too concerned about what they're doing,'' manager Terry Francona said of the Yankees. ''We try to spend our energy worrying about what we do.''
Still, catcher Jason Varitek called it ''an opportunity lost,'' while struggling second baseman Dustin Pedroia said the Sox need to improve.
''We're trying to win the division,'' Pedroia said. ''Playing like this, it's not going to happen, so we've got to play better.''
Despite the slow start to September, Ortiz hasn't lost any confidence.
''That's part of the game, that's part of the long season,'' Ortiz said. ''We're good at dealing with it. I'm pretty sure everybody is going to pull themselves together and fight for the rest of the season.''
Edwin Encarnacion and Eric Thames added solo shots as the Blue Jays won back-to-back games for the first time since Aug. 31 and Sept. 1 at Baltimore.
Casey Janssen replaced Romero and worked 1 1-3 innings before Frank Francisco pitched around Varitek's leadoff homer in the ninth to finish it.
A two-out error by Kelly Johnson and a base hit by Marco Scutaro brought Pedroia to the plate as the tying run, but Francisco struck him out to end it.
Pedroia finished 0 for 5 and fanned three times. He went 1 for 20 in the series.
''He's probably trying a little too hard,'' Francona said. ''He feels so much responsibility when we're not clicking to do it by himself. That's one of the characteristics we love about him.''
Toronto opened the scoring with four in the second against left-hander Andrew Miller (6-3). Johnson reached on an infield single, advanced to third on Brett Lawrie's base hit to right and scored on a single by Cooper. Arencibia followed with a drive into the third deck in left, his 22nd and second in as many days.
''That one inning just really snowballed and I wasn't able to stop it quick enough,'' Miller said.
Encarnacion hit a one-out shot to right off Miller in the third, his 16th.
Miller allowed five runs and eight hits in five innings to lose his second straight start. He walked two and struck out three.
The Red Sox chased Romero with a three-run seventh. Varitek drew a one-out walk and Darnell McDonald hit a two-out single before Ellsbury scored Varitek with a double. Janssen came on and gave up a two-run single to Scutaro, then got Pedroia to ground out.
Thames homered to right off Michael Bowden in the bottom half, his 10th, and Cooper made it 7-3 with an RBI double off Felix Doubront in the eighth.
Varitek's leadoff blast in the ninth was his 11th.
Notes: Ellsbury extended his hitting streak to 13 games. ... Boston 1B Adrian Gonzalez and LF Carl Crawford got the day off. ... Toronto 1B Adam Lind (right wrist) missed his second straight game but is expected to play Friday. ... Toronto RHP Dustin McGowan will start against Baltimore Sunday. After more than three years out with injuries, McGowan returned to the majors Tuesday, pitching four innings of relief. ... Boston RHP Tim Wakefield will start again next Tuesday. Wakefield is one win away from 200 for his career. ... Toronto OF Colby Rasmus (right wrist) took batting practice Thursday and reported no pain. Rasmus has not played since Aug. 23.
---
---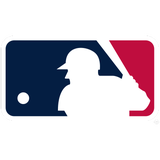 Get more from Major League Baseball
Follow your favorites to get information about games, news and more
---