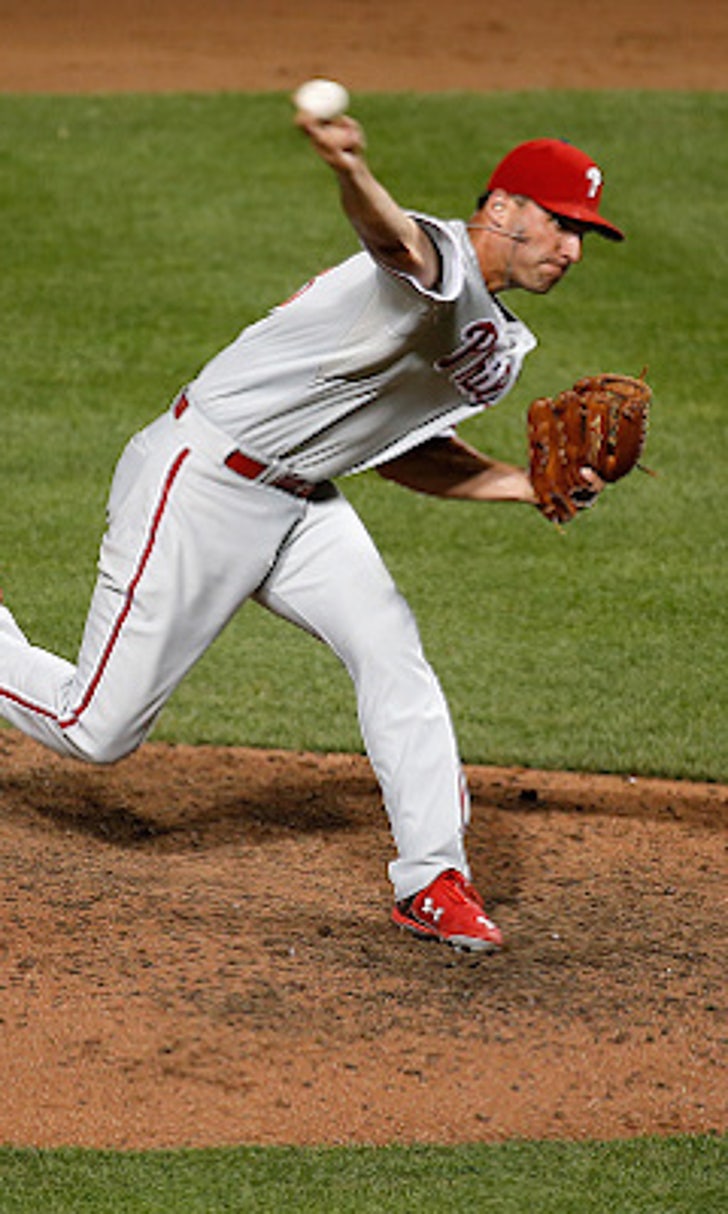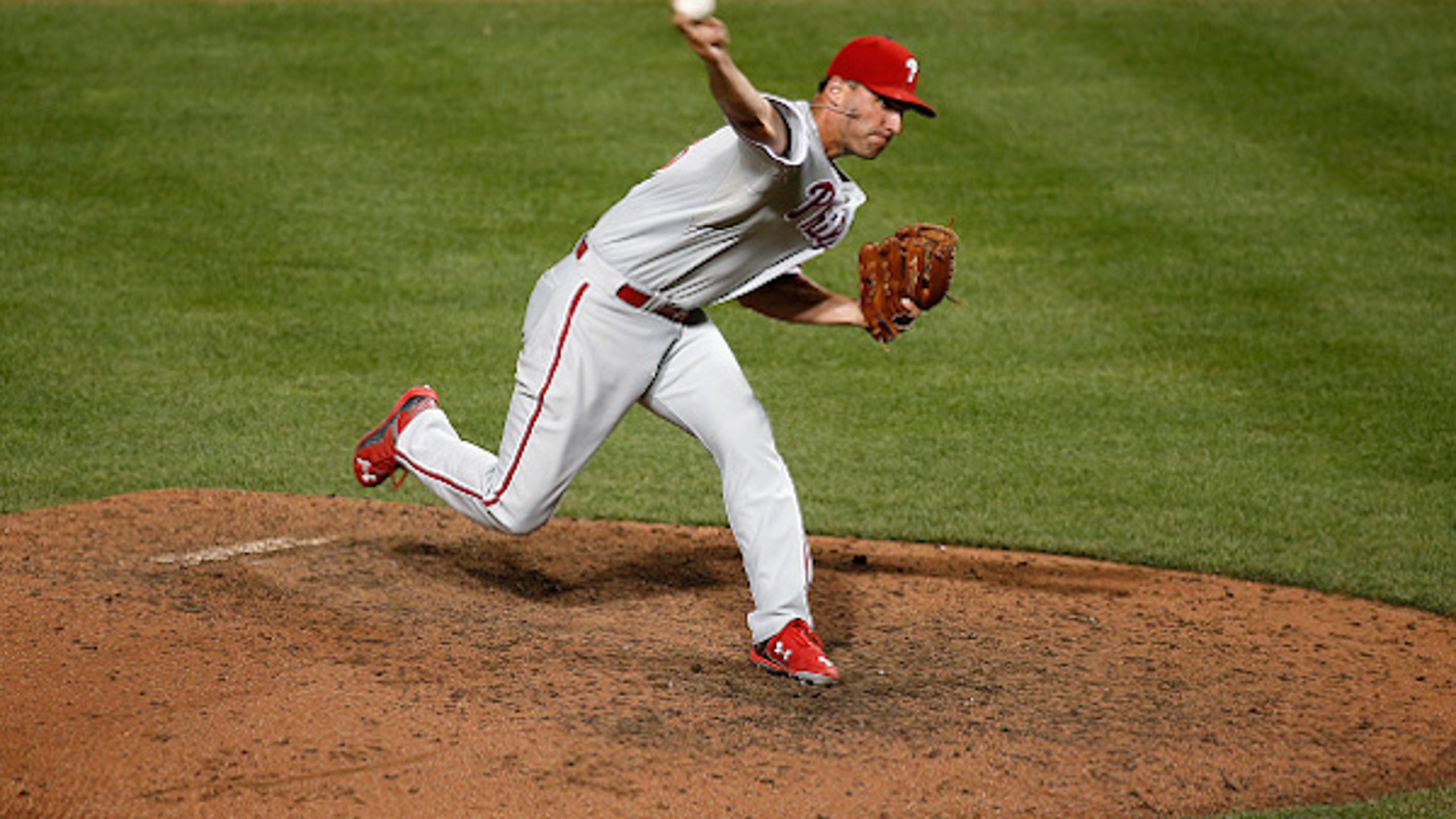 Ranking recent MLB position player pitching performances
BY foxsports • June 18, 2015
By Ian Casselberry
Blowouts in baseball aren't very much fun. Maybe they're more enjoyable if the team you're rooting for is doing the blowing out. But for the most part, a game that's already been decided with no chance of a rally just makes a long night insufferably longer. Everyone on the field and in the stands wants the ordeal to end.
However, if the margin is huge, one hope of amusement remains for baseball fans: The prospect of position players being called in to pitch relief. Sometimes, the results are disastrous. Occasionally, the repercussions are lasting, if the player ends up suffering some sort of injury while being asked to do what he doesn't normally do. Mostly, the entire circumstance is embarrassing. But everyone involved tries to have some fun with it, realizing how absurd the situation is, which can make for a few laughs.
On Tuesday and Wednesday nights this week on the MLB schedule, five games were such large blowouts that managers indeed made the call to put a position player on the mound, rather than waste one of seven or eight bullpen arms in a meaningless effort. So which of these everyday players performed admirably on the mound, and which showed they should stick with the bat and glove?
1. Alexi Amarista, Padres (June 17): The A's had a 16-2 lead over the Padres in the eighth inning, after Cory Mazzoni gave up seven runs and eight hits in just two-thirds of an inning. New San Diego interim manager Pat Murphy then put his shortstop on the mound to face Billy Butler. Amarista needed two pitches retire Butler, getting the DH to fly out on a changeup high and inside the strike zone. OK, one batter and two pitches isn't a fair sample to grade, but it's the only clean outing on this list.
2. Jeff Francoeur, Phillies (June 16): This should probably be No. 1 on the list, considering Francoeur was asked to pitch two innings and throw 48 pitches. Our Joe Lucia already detailed Francoeur's outing, which was extended by an inning because Phillies pitching Bob McClure couldn't notify a reliever to warm up. The bullpen phone was off the hook, adding to the embarrassment of this debacle.
But Francoeur began impressively, pitching a 1-2-3 seventh inning and maintaining a 17-3 deficit to the Orioles. The eighth inning was a different story, as he hung a changeup in the middle of the plate to Ryan Flaherty, resulting in a home run. He put three of the next four batters on base, hitting a batter and walking the other two. Francoeur allowed another run on a sacrifice fly and walked one additional batter. His night mercifully ended by getting a fly out to center.
3. Jake Elmore, Rays (June 16): Tampa Bay was down 13-1 to the Nationals in the eighth inning when the infielder moved from first base to the mound. Facing Wilson Ramos, Elmore hung a changeup out over the plate on his second pitch and the Nats catcher crushed it for a home run. That was the only run allowed, however. Elmore did give up two more hits — one an infield single — but managed to retire three batters among 15 pitches thrown to get out of the inning.
4. Nick Franklin, Rays (June 16): Franklin was the second position player to pitch for Tampa Bay on Tuesday, taking the mound after coming in to pinch-hit. The infielder allowed a leadoff double to Anthony Rendon before retiring Joe Ross and Tyler Moore. However, Franklin followed that by teeing a changeup down the middle of the plate, serving up a two-run homer to Wilson Ramos. That guy owns position players pitching, man. Franklin then allowed a single and hit a batter, but got Michael Taylor to fly out and end the inning.
5. Ryan Raburn, Indians (June 17): With the Cubs leading 10-0 in the ninth inning, Raburn came in to pitch for the second time in his career, last taking the mound in 2013 versus the Tigers. Two years ago, the outfielder pitched a scoreless inning and even notched a strikeout against his former team. Facing the Cubs, however, Raburn walked a batter and allowed an infield single before being relieved by fellow position player David Murphy. Both of those runners ended up scoring, thanks to a Francisco Lindor error. But that meant both runs charged to Raburn were not earned.
6. David Murphy, Indians (June 17): Technically, Murphy — who also pitched in 2013, throwing a scoreless inning — also didn't allow any earned runs when he took over for Raburn. That's probably the kindest thing that could be said about the outing. Following Lindor's error, Murphy put the next four batters on base, allowing a single, walking a batter, hitting another, then serving up a grand slam to Kris Bryant. That charged five runs to Murphy, though none of them were earned because of the error. Although, come on now, he did leave a changeup high in the strike zone for Bryant to blast out of the park.
More from The Outside Corner:
---
---