Major League Baseball
Major League Baseball
Previewing baseball's second half
Published
Jul. 14, 2010 9:15 p.m. ET

When Oakland outfielder Rajai Davis heard the Texas Rangers had acquired Cliff Lee from Seattle late last month, he reacted the same way as many others around baseball did.
''They're trying to make a real run, huh?'' Davis said. ''They're not playing around.''
The Rangers may be in the middle of a messy ownership change that includes a rancorous bankruptcy proceeding, but that didn't stop them from making the first major splash before the July 31 non-waiver trade deadline. Texas added Lee to a team that will carry a 4 1/2-game lead in the AL West into the second half of the season, which begins Thursday.
The Rangers are looking for their first playoff appearance since 1999, and adding Lee to a formidable offense lets everyone know they're serious. Lee was 4-0 with a 1.56 ERA in five postseason starts last year for the Phillies. But more importantly, he was 2-0 against the mighty New York Yankees in the World Series.
So who will be the next team to make a move?
The Los Angeles Angels are looking to add a big bat to stay in contention with Texas, and the AL Central-leading Chicago White Sox have similar designs.
''The probability of big guys moving at the deadline is always a risky proposition to try to handicap,'' Angels manager Mike Scioscia said. ''Things can change from week to week.''
One thing we do know is that the winner of the National League pennant will have homefield advantage for the World Series, after the NL beat the American League 3-1 on Tuesday night for its first victory in the All-Star game since 1996.
With tight races everywhere and the powerful Yankees playing for something bigger than just another title, buckle up for what is shaping to be a wild ride over the next few months.
Here's a look at some of the keys to the rest of the season:
---
MOTIVATED YANKEES: The Yankees steamrolled into the All-Star break with 30 victories in their final 44 games, looking every bit the favorite that they usually are.
The defending world champions may not even need to make a move after getting all the extra motivation they needed when longtime owner George Steinbrenner died this week.
Alex Rodriguez shared a story about a handwritten note Steinbrenner had delivered to him in 2004 that read ''I'm counting on you'' with capital letters and exclamation point.
''So I think to this day, we are still playing for him, not to let him down,'' A-Rod said.
---
TIGHT RACES: No team is running away with anything right now. The biggest lead in any division is the Rangers' 4 1/2 games over the Angels in the AL West.
A few of the more intriguing races:
-AL East: Arguably the three best teams in baseball - the Yankees (56-32), Rays (54-34) and Red Sox (51-37) - are fighting for the title and likely the AL wild card. The Atlanta Braves (52-36) are only other team in baseball with a better record than third-place Boston.
-NL West: Can Mat Latos, Heath Bell and the remarkably successful San Diego Padres make their 2-game lead over the Rockies and Dodgers stand up for another few months?
-NL Central: The Cincinnati Reds (49-41) have been the other big surprise, one game in front of star-studded St. Louis at the break.
---
KEY INJURIES: They always play a big part in who makes it in and who falls short in the playoff race. This year, several teams have been ravaged, including:
-Boston Red Sox: RHP Clay Buchholz, C Victor Martinez, 2B Dustin Pedroia (fractured left foot), OF Jacoby Ellsbury (broken ribs), C Jason Varitek (fractured right foot), 3B Mike Lowell (right hip) and RHP Josh Beckett (back) have all missed significant time. Yet the Red Sox still only trail the Yankees by 5 games in the AL East.
-Philadelphia Phillies: The two-time defending NL champs, and the 2008 World Series champs, are off to a slower start this year after injuries to 2B Chase Utley (right thumb), LHP J.A. Happ (left forearm) and 3B Placido Polanco (left elbow). Utley isn't expected back anytime soon and key relievers Ryan Madson and Chad Durbin have also been hurt.
-New York Mets: SS Jose Reyes aggravated his sore right side and missed the All-Star game, but CF Carlos Beltran is set to make his season debut Thursday after right knee surgery.
-Minnesota Twins: 1B Justin Morneau (concussion) has been out a week, SS J.J. Hardy and 2B Orlando Hudson have made trips to DL and C Joe Mauer's shoulder is hurting for the stumbling Twins, who have fallen to third place in the AL Central.
---
YOUNG GUNS: It's not just the year of the pitcher, it's the year of the young pitcher.
''It seemed like 15 years ago, it was a time of young shortstops, and other times, it seems there's an influx of great, young talent in outfielders,'' Yankees manager Joe Girardi said. ''But right now the influx of young pitching in baseball is incredible, and not just guys with stuff; guys that know how to pitch in tough division series at a young age.''
Can these young guns hold up through hot pennant races?
-Tampa Bay Rays: David Price (24) started the All-Star game and Matt Garza (26) was the MVP of the ALCS two years ago. James Shields (28), Jeff Niemann (27) and Wade Davis (24) give the second-place Rays a battle-tested young staff.
-Ubaldo Jimenez, RHP, Rockies: The 26-year-old Dominican is chasing history at 15-1 at the break, and he has the Rockies two games back of San Diego in second place in the NL West.
-Cincinnati Reds: RHPs Johnny Cueto (24) and Mike Leake (22) were a combined 14-3 at the break, and LHP Travis Wood (23) nearly tossed a perfect game last Saturday against Philadelphia.
-Stephen Strasburg, RHP, Nationals: The Nationals may be out of it, but it's going to be great fun watching how MLB's newest rock star responds to all the attention that has turned each of the rookie's starts into an event.
---
AP Baseball Writer Janie McCauley in Anaheim, Calif., contributed to this report.
---
---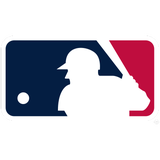 Get more from Major League Baseball
Follow your favorites to get information about games, news and more
---