Major League Baseball
Major League Baseball
Plouffe, Twins end 3-game skid, stop Abreu, Chisox
Published
Aug. 2, 2014 10:29 p.m. ET

CHICAGO (AP) Trevor Plouffe is certain that even though his Minnesota Twins are stuck in last place in the AL Central, they've stayed mentally tough.
That's why the third baseman wasn't surprised to see his team rally an inning after losing a late lead and beat the Chicago White Sox 8-6 Saturday night.
''We've kind of been resilient all year,'' Plouffe said. ''We'll take the blow and get back up and start fighting again.''
Plouffe got four hits and the Twins stopped Jose Abreu, rallying to end a three-game skid.
Abreu's hitting streak ended at 21 games, longest in the AL this season. He went 0 for 3 with two walks, one of them intentional. The Cuban rookie, who leads the majors with 31 home runs, had reached base in 10 straight plate appearances before he popped up in the first inning.
''Thank God,'' Twins manager Ron Gardenhire said when asked about the hitting streak.
''We pitched around him a couple times in situations. You know what, the guy is a great hitter and when a guy is swinging the bat as good as he's swinging and you've got to pitch around him a little bit, you've got to try to get him to chase.''
Plouffe doubled twice, drove in two runs and started the three-run eighth-inning rally with a one-out single. Oswaldo Arcia was credited with a two-run double in the eighth, giving the Twins a 7-6 lead, when his liner glanced off the glove of left fielder Alejandro De Aza.
Adam Eaton hit three doubles and a single for Chicago, but was thrown out at second by left fielder Eduardo Nunez trying to stretch a single to end the bottom of the eighth.
''It was stupid. Stupid. Stupid on my part,'' Eaton said. ''I need to pick up the ball better. I saw it go off his glove and kind of thought it bounced a different direction. I thought it went toward more the warning track. That's ignorant on my part. That's stupid, unbelievable how dumb that was.''
Ryan Pressly (1-0) won and Glen Perkins pitched the ninth for his 27th save in 30 chances.
Ronald Belisario (4-8) took the loss.
In the opener of the series Friday, Chicago scored four runs in the eighth for a 10-8 win. This time, the Twins got three in the eighth and Danny Santana added a solo homer in the ninth.
Alexei Ramirez homered for the White Sox.
Chicago took a 6-4 lead in the seventh with four runs. Eaton hit a two-run double, Gordon Beckham had an RBI double and Ramirez singled home a run.
Kurt Suzuki hit a single off Belisario in the eighth, and the White Sox then brought in closer Jake Petricka with runners on first and second. After a groundout, Arcia hit a liner that got De Aza turned around.
CAN'T WATCH
White Sox manager Robin Ventura is one of the few people who really knows what Paul George is going through right now. The Indiana Pacers forward broke his lower left leg in a gruesome accident Friday when his foot hit the basket stanchion and his leg snapped.
Ventura suffered his own awful injury in 1997 when he broke and dislocated his right ankle on a slide into home plate.
''I haven't seen it,'' Ventura said. ''I don't ... I'm not going watch it. I don't need to watch any of that. You feel sorry for him. It's a freak accident, but I don't want to see it. I've had enough.''
ON DECK
In the finale of the three-game series Sunday, Minnesota starts right-hander Kyle Gibson (9-8, 3.94) vs. left-hander Jose Quintana (6-7, 3.15).
---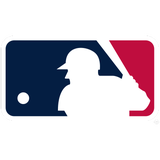 Get more from Major League Baseball
Follow your favorites to get information about games, news and more
---