Major League Baseball
Major League Baseball
Pirates' Burnett opens spring with 2 shutout innings vs Rays
Published
Mar. 7, 2015 5:08 p.m. ET

BRADENTON, Fla. (AP) Pittsburgh's A.J. Burnett pitched two scoreless innings Saturday, accomplishing everything he hoped in his first spring training start.
Back in a Pirates uniform after a frustrating season with the Philadelphia Phillies, the 38-year-old said that he's excited about the opportunity ahead with a team that's made the playoffs the past two seasons.
Burnett went 8-18 with a 4.59 ERA with the Phillies in 2014 after making 61 starts and helping the Pirates emerge as postseason contenders over the previous two seasons.
The right-hander eagerly signed a one-year, $8.5 million contract to return to Pittsburgh in November. He received a nice ovation from fans during pregame introductions and felt as good as he has in a ''long time'' after working two scoreless innings during a 1-1, 10-inning tie with the Tampa Bay Rays.
''I think it's everything. Being back, pitching. ... It's just great to be here,'' Burnett said. ''I think that plays in it. Makes you free, makes you want to just go out and work.''
Burnett hit a batter and allowed a one-out single to Desmond Jennings in the first. He escaped by getting Evan Longoria and James Loney to ground into force plays to end the inning.
''It kind of puts a period at the end of the sentence. He's out on the mound. He got his work in, he established his fastball and threw some good changeups,'' manager Clint Hurdle said. ''He had five ground balls out there in two innings.''
Tampa Bay opening day start Alex Cobb also made his spring debut, allowing one hit and striking out two in two scoreless innings.
Corey Brown hit a solo homer for the Rays. Steve Lombardozzi doubled and eventually scored the tying run for the Pirates on an eighth-inning scoring error.
Cobb felt his outing went well, too, probably a little better than initial spring appearances in past years.
''You always feel great,'' he said. ''But you get so accustomed to throwing bullpens and being good at bullpens and being good at live BP that it takes a little bit of time to be comfortable in a game situation.''
FOR STARTERS
Rays: Cobb joins David Price and James Shields as the only pitchers drawing opening day assignments over the past eight seasons. Shields made four opening day starts within a five-year span, and Price took the mound first three of the past four seasons. Cobb has gradually risen to the top of the rotation. He entered 2013 as the No. 5 starter and began last year No. 2 behind Price, who was dealt to Detroit at last summer's trade deadline.
Pirates: Burnett went 8-18 with a 4.59 ERA for the Phillies while sharing the NL lead in starts with 34 last season. With the Pirates, he was 16-10 with a 3.51 ERA over 31 starts in 2012 and 10-11 with a 3.30 ERA in 30 starts in 2013.
OSCAR
Cobb plans to keep a stray dog found wandering on a busy road in Port Charlotte last week. He spent the next few days trying to locate Oscar's owner and arrange a reunion, but failed. In the meantime, the dog bonded nicely with Cobb's bulldog named Axel.
TRAINING ROOM
Rays: Outfielder Brandon Guyer has a mild muscle strain in his left side and will be out a minimum of two to three days. The injury, which is not considered serious, occurred during practice on Friday.
Pirates: Third baseman Josh Harrison remains out of the lineup with a left ankle that's sidelined him since his spring debut on Wednesday.
VERSATILITY CHECK
Guyer had been scheduled to play Saturday. With him not making the trip, Steve Souza, Jr., started in center field and playing right field the previous day. Souza was obtained from Washington in the three-team trade that sent Wil Myers from Tampa Bay to San Diego this winter, and the Rays want to take a look at him at both spots this spring.
UP NEXT
Rays: No. 2 starter Chris Archer makes his spring debut against Philadelphia in Port Charlotte. The Phillies' expected starter is left-hander Joely Rodriguez. Relievers Kevin Jepsen, Brad Boxberger and Jeff Beliveau are among the other pitchers scheduled to throw.
Pirates: Right-hander Casey Sadler starts on the road against Toronto in Dunedin. Right-hander Aaron Sanchez starts for the Blue Jays.
---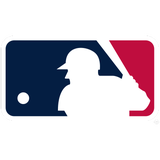 Get more from Major League Baseball
Follow your favorites to get information about games, news and more
---