Major League Baseball
Major League Baseball
Padres 3, Braves 2(10)
Published
May. 30, 2011 11:26 p.m. ET

Kyle Phillips doesn't know how long he will have to impress Padres manager Bud Black.
Phillips did a good job of it Monday against Atlanta.
The rookie catcher broke a 2-all tie in the 10th inning with a pinch-hit homer and the Padres held off Atlanta 3-2 Monday for their third straight win.
''It's a huge deal,'' Phillips said. ''I've been in the minors leagues. I've spent a little bit of time in the big leagues. I've been released a few times and for me to
Phillips, who has a .167 average in 30 at-bats, is on the 25-man roster as Rob Johnson's backup while Nick Hundley recovers from a strained muscle in his right side.
He led off the 10th by hitting the second pitch from George Sherrill (1-1) into the right-field seats.
''He threw me a breaking ball that he left up a little bit, and I just put a good swing on it,'' Phillips said. ''It's really nice to do it for the Padres. They're my hometown team, the team I grew up watching.''
Heath Bell pitched the 10th for his 13th save in 14 opportunities. Chad Qualls (3-2) earned the victory with a scoreless ninth, giving up one walk and facing four batters.
For a fourth straight start, San Diego's Aaron Harang didn't earn a decision, but he was sharp, allowing six hits, two runs and two walks with five strikeouts.
Black credited Harang's nine-pitch fourth inning in helping him go six full inning and lower his ERA over his last three starts to 1.29.
''I think earlier in the game, his secondary pitches (breaking balls) weren't consistently in the strike zone,'' Black said. ''It kept him deep in the count It kept him behind in the count. In the last three, he pitched better. He threw them for strikes.''
Tim Hudson, the Braves' starter, allowed five hits and two runs - one earned - with no walks and seven strikeouts in six innings.
Hudson missed his previous start with lower back stiffness.
The Padres led 1-0 in the first when Eric Patterson singled, stole second, moved to third on Hudson's pickoff attempt and scored on Ryan Ludwick's RBI groundout.
Atlanta tied it at 1-1 on Brian McCann's RBI double.
In the third, San Diego went up 2-1 on Ludwick's RBI bloop single. Harang scored from second on the play, but it was hardly pretty.
On Alberto Gonzalez's flyout to center, he was more than halfway to third base when Jordan Schafer caught the ball and bounced a throw to Dan Uggla, who bobbled the ball.
The 6-foot-7, 261-pound Harang made it back safely before Ludwick's hit sent him lumbering around the bases for his sixth career run scored in 458 career at-bats.
''I got lucky on that one,'' Harang said. ''I'm not used to running the bases out there, and (Gonzalez's) ball hung up more than I thought it would.''
McCann's RBI single scored Martin Prado from second to make it 2-2 in Atlanta's third.
Scott Proctor pitched a scoreless seventh for the Braves, Cory Gearrin a scoreless eighth and Jonny Venters a scoreless ninth after escaping a bases-loaded jam on Jorge Cantu's double-play groundout.
San Diego reliever Ernest Frieri escaped a jam in the seventh with a runners on first and third when Martin Prado popped out. In the eighth, Mike Adams stranded a pair of runners in eighth by striking out Alex Gonzalez.
Bell earned the save on flyouts by Prado and McCann and a strikeout of Eric Hinske.
Ludwick, who has 22 RBIs this month, began the day tied for third in the NL this month with 20.
''As a group, we're really had a tough year,'' Black said. ''Now we're starting to see some guys starting to climb as far as average-wise, which is great. I think there's more in there, too. I think there's more offense in this group.''
But the big blast came from Phillips, whose previous stint in the majors came during five games with Toronto in 2009.
''It's the major leagues,'' Braves manager Fredi Gonzalez said. ''If you can swing the bat, you can hit one out.''
Notes: Uggla's went 0 for 3 with a walk and two strikeouts, dropping his average two points to .178. ... Padres 1B Brad Hawpe stayed in the game despite slamming his right forearm against a concrete wall in the fifth. Hawpe stretched out over a rolled-up rain tarp and made the catch as 2B Logan Forsythe accidentally hit him from behind.
---
---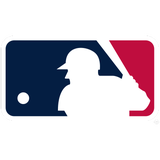 Get more from Major League Baseball
Follow your favorites to get information about games, news and more
---