Major League Baseball
Major League Baseball
Newcomer Byrd knows Reds looking for more than offense
Published
Feb. 27, 2015 4:07 p.m. ET

GOODYEAR, Ariz. (AP) Marlon Byrd knows the Reds traded for him because they think he'll bring them more than just another run producer in left field.
Cincinnati is hoping the 14-year veteran also helps with a clubhouse that's still got a lot of young players. Byrd notes that he's been demoted, suspended and traded during his career, so he can help everyone learn from his experience.
''That's what veterans do,'' Byrd said. ''I tell all the young guys about being traded, being designated (for the minors), being suspended. I've done it all. I've played winter ball. I tell them watch me. This is what you do.''
Byrd was suspended for 50 games by Major League Baseball during the 2012 season after testing positive for a substance that can reduce side effects of steroid use and increase testosterone. Byrd said he took it for a medical condition unrelated to baseball.
The Reds got Byrd in a trade with Philadelphia in December to play left field, a trouble spot for the last two years with Ryan Ludwick hurt or slumping. He joins a lineup that struggled to score runs last season.
Byrd batted .264 with 25 homers and 85 RBIs in 154 games for Philadelphia last season. He also struck out a career-high 185 times. Reducing the strikeouts is one of his main goals this year.
He knows he'll get a lot of attention as the only newcomer in the everyday lineup.
''Yes, there is pressure and there should be,'' Byrd said. ''This is a team that wanted me. I've got to come in to fill that veteran role, the left field spot, and bring some pop to the lineup. I have to do what I've done the last two years. To do any less is just a failure on my part.''
Notes: Starter Homer Bailey threw off a mound for the first time on Friday, making 20 cautious pitches. Bailey is recovering from surgery last September to repair a torn tendon in the right forearm by the elbow. ''A couple came out of my hand pretty good, but I'm not going to say I got after it 100 percent,'' Bailey said. ''All things considered, it went pretty well.'' ... Manager Bryan Price plans to have Bailey throw off the mound three more times as he works his way back from surgery. Bailey doesn't expect to be ready for the first homestand of the season, but hopes he can reclaim his spot in the rotation by mid-April.
---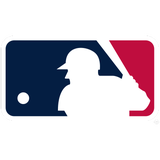 Get more from Major League Baseball
Follow your favorites to get information about games, news and more
---