Major League Baseball
Major League Baseball
Nats manager says struggling Harper won't go to minors
Published
Aug. 6, 2014 5:23 p.m. ET

Nationals manager Matt Williams lashed out at reporters Wednesday after being asked if he was considering sending slumping Bryce Harper to the minor leagues.
Harper, the 2012 NL rookie of the year, has struggled at the plate since missing 57 games with a left thumb injury. The 21-year-old outfielder has only three homers and 14 RBI in 52 games.
After Harper went 0 for 4 with three strikeouts Tuesday night against the New York Mets, Williams was asked Wednesday morning on radio station 106.7 The Fan if it was a bad idea to option Harper to the minors.
''Generally, if you have young players, that's what you do,'' Williams replied. ''But this guy is a special young player.''
On Wednesday afternoon, before Washington faced the Mets, Williams was asked: ''Is sending Bryce to the minors even in the realm of possibility right now?''
The reply was to the point.
''I would caution everybody in this room: The minute you think you can read my freaking mind, you're sorely mistaken,'' Williams said. ''It (ticks) me off to even think about, that somebody would take a comment I made on the radio and infer I am thinking one way or another. I've had it. Don't do it anymore.
''Bryce Harper is one of the guys on our team, he's a very important part of our team. Just like everybody else is. Do we understand each other?
''It's not fair to the kid, it's not fair to the rest of the guys in that clubhouse to even think about sending Bryce Harper to the minor leagues, or to cause a stir. It's unacceptable. It won't happen.''
That brought an end to his pregame session with reporters.
It was a rare outburst from Williams, who had displayed a low-key demeanor while guiding the Nationals to the top of the NL East.
Williams pulled Harper from a game earlier this season after the left fielder ran too casually to first base to suit the manager.
Although Harper's hustle hasn't been an issue lately, he had only three hits in 24 at-bats over seven games through Tuesday.
---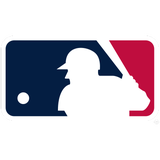 Get more from Major League Baseball
Follow your favorites to get information about games, news and more
---