Major League Baseball
Major League Baseball
Nationals 6, Blue Jays 3
Published
Jun. 12, 2012 4:56 a.m. ET

Edwin Jackson labored through a lengthy first inning Monday night. After that, he was lights out.
Bryce Harper had three hits in his return to the starting lineup, Jackson pitched eight strong innings to win consecutive starts for the first time this season and the Washington Nationals beat the Toronto Blue Jays 6-3.
Adam LaRoche hit a two-run homer and Rick Ankiel also connected as the NL East-leading Nationals won their fourth straight and extended their lead over second place Atlanta to three games. The Braves lost to the New York Yankees 3-0.
Jackson needed 24 pitches to get through the first, an inning in which he also gave up a second deck homer to Toronto's Colby Rasmus.
''It was like molasses drying or something,'' manager Davey Johnson said of Jackson's slow inning.
Things were a whole lot quicker after that. Jackson retired 21 of the next 26 batters he faced, including 10 straight at one stretch.
''Just an unbelievable performance,'' Harper said. ''He had everything working for him, his fastball was good, his curveball, his changeup. He was really effective tonight.''
Jackson (3-3) improved to 4-0 in his past seven starts against Toronto dating to July 30, 2008. The right-hander, who had gone eight starts without a win before beating the New York Mets in his last outing, allowed two runs and three hits. He walked three and struck out three.
Jackson credited his turnaround to a strong connection with batterymate Jesus Flores.
''Pretty much what I was thinking, he was thinking,'' Jackson said. ''That always helps when the pitcher and the catcher are both on the same mind frame. I just kept it going, just tried to speed the pace of the game up.''
Jackson said he's trying to match or exceed the performances of Washington's youthful starters, including Gio Gonzalez, Stephen Strasburg and Jordan Zimmermann. It's the kind of competition Johnson is happy to see from his deep staff.
''No question about it, everybody is trying to outdo the other guy,'' Johnson said. ''There's some awful good games I'm seeing pitched against some awfully good clubs. It's fun.''
Left-hander Sean Burnett came on after Edwin Encarnacion's leadoff double in the ninth and gave up a two-run homer to pinch-hitter Yan Gomes before finishing off the win.
The Nationals pounded out 14 hits, two shy of their season high for a nine inning game, and improved to 5-2 in interleague play this season. Washington has won seven of nine overall.
Harper was held out of the starting lineup Sunday because of back pain. He went 3 for 4 and also walked and scored twice.
Toronto lost starting pitcher Brandon Morrow just nine pitches into the first inning when the right-hander strained a muscle in his left side.
After giving up a leadoff double to Steve Lombardozzi, Morrow (7-4) motioned for the trainer after missing low on a 1-1 pitch to Harper, the second hitter of the game. Following a brief discussion involving manager John Farrell, Morrow walked off the field and down the steps to the clubhouse.
''I felt it on the first pitch to Harper,'' Morrow said. ''I felt like a stabbing in my side when I threw it.''
Morrow continued to feel tightness in his lower rib cage after coming out of the game and will be reevaluated Tuesday. Farrell said the injury was ''probably substantial.''
''He was in considerable pain,'' Farrell said. ''There will be further imaging, further testing in the morning.''
Chad Beck came on to replace Morrow and immediately gave up an RBI single to Harper.
''That's never happened to me before,'' Harper said of facing two pitchers in the same at-bat. ''It was kind of weird to go back up there and get into the zone again and get comfortable.''
Harper went to third when Ryan Zimmerman reached on a fielding error by first baseman David Cooper, then scored on Michael Morse's sacrifice fly.
Rasmus cut the deficit in half with a solo drive to right in the bottom half, his ninth, but LaRoche responded with a two-run shot to right in the third, his 11th.
Washington tacked on one more in the seventh on an RBI single by Ian Desmond, and another in the eighth on Ankiel's drive to left, his fourth. The homer came off Blue Jays right-hander Francisco Cordero.
NOTES: Nationals OF Roger Bernadina strained his right hamstring while advancing from first to third on a wild pitch in the fourth. He was initially replaced by Xavier Nady, but Ankiel took over defensively in the seventh. Bernadina will be re-evaluated Tuesday. ... Beck was optioned to Triple-A Las Vegas following the game, with LHP Evan Crawford and LHP Aaron Laffey recalled from Triple-A. Toronto will make a second roster move Tuesday to make room on the roster, with Morrow likely headed to the DL. ... The Blue Jays have lost four of five. ... Washington RHP Drew Storen (right elbow) threw off the mound Monday for the second time since undergoing surgery. Storen is not expected to return until after the All Star break. ... Nationals RHP Ryan Mattheus (left foot) will make a second rehab appearance with Class A Potomac on Tuesday, and is expected to work one inning or more. ... The Blue Jays signed 22 draft picks Monday, including first round selection OF D.J. Davis.
---
---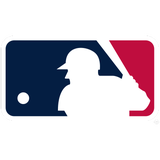 Get more from Major League Baseball
Follow your favorites to get information about games, news and more
---