Major League Baseball
Major League Baseball
Murphy more than 4th OF for Texas Rangers
Published
Mar. 31, 2012 7:08 a.m. ET

David Murphy is more than just a fourth outfielder for the Texas Rangers.
The veteran has been a constant, supportive presence for the two-time defending American League champions.
Only Michael Young and Ian Kinsler have appeared in more games for the Rangers than Murphy's 540 in the five years since he was traded from Boston, and he had at least 404 at-bats in each of the past four seasons. Over the last two seasons, Murphy has started games at all three outfield spots and appeared in all nine spots in the batting order.
''You never know how things are going to work out,'' Murphy said. ''Depth is a very important part on a good team. Some days I am depth. Some days I get to be on the front line, going out there every day. I just need to be prepared and stay ready because who knows one of these years I might get a chance to play 140 or 150 games.''
Murphy is among 85 major leaguers who have played at least 120 games in each of the past three years. He is one of only two in that big group - with Alberto Callaspo of the Los Angeles Angels - who haven't started a season opener in that span.
While Murphy could likely be an everyday starter for other teams, he has two big advantages of playing for the Rangers. He is getting to play in his home state, and only about 100 miles from the campus of his alma mater, Baylor, and he is part of a winning team.
''I have a lot going for me here,'' Murphy said. ''I don't focus on what I'm not getting, but I feel like I'm good enough to play every day, but I'm not. Focus on the fact, I'm on a championship caliber team that has been to the World Series the last couple of years, got a great group of coaches and teammates that I've been with for a while that I love and care about. And I want to contribute for them in whatever capacity I'm needed.''
Last season, the Rangers had an extended stretch without Josh Hamilton and fellow slugging outfielder Nelson Cruz because of injuries.
Hamilton, the 2010 American League MVP, was limited to 121 games last season. And Cruz, the ALCS MVP last fall, played in only 124 regular-season games after only 108 games in 2010.
Murphy's versatility helped. He started 62 games in left, 27 in right and 11 in center in 2011.
''I go into each year with a positive outlook both for my teammates and for me,'' Murphy said. ''How I've gotten my playing time each of the last few years is somebody has gotten hurt for a significant period of time. I don't want Josh getting hurt. I don't want Nelson getting hurt.''
While the Rangers had indicated they prefer to have Hamilton in left more than center, things might work out where he stays in center and opens the starting spot in left for Murphy. Julio Borbon and Craig Gentry, the other candidates in center, have both struggled this spring.
Through Thursday, Murphy was hitting .306 with a homer and eight RBIs in 17 spring training games. Borbon was hitting .233 in 22 games and Gentry, who was hampered by a wrist injury this spring, was hitting only .133 through 15 games.
`'There are a lot of guys that can step into the spot in center field,'' Hamilton said. ''They're going to have to prove it and swing the bat. A lot of guys can play the field very capably, but they're going to have to prove it with the bat and show they can be a force, not only in the field, but at the plate.''
---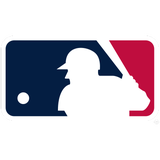 Get more from Major League Baseball
Follow your favorites to get information about games, news and more
---