Major League Baseball
Major League Baseball
MLB Opening Weekend blog: Saturday
Published
Apr. 2, 2011 1:00 a.m. ET

Baseball is back, and FOXSports.com has Opening Weekend covered. Keep it right here all weekend long as we take you inside the sights and sounds of MLB's return with our live blog from every series and join the conversation below. And check out the scoreboard to see how your team is doing. All times Eastern.
Check out previous day's Opening Weekend blogs: Friday | Thursday
1:01 a.m. — A's bullpen costs them again
Once again, the A's can't find any relief. The Oakland A's spent significant resources this offseason to bolster their offense as well as their bullpen - making it one of the best in the bigs. Arguably their biggest bullpen addition was Brian Fuentes, a four-time All-Star and former relief pitcher with the Mariners and Rockies who has been a closer as well with both the Angels and the Twins. The A's brought him in as a set-up man to their own All-Star closer, Andrew Bailey. But Bailey started the season on the DL and the signing of Fuentes looked even smarter. Well, Fuentes offered no relief tonight, giving up 3 runs (2 earned) in 1 inning and getting the loss to the Mariners in Oakland. Another tough night offensively and defensively for the green and gold.
-- Joshua Russell, Beanes Bunch Blog
Follow the A's all season long at the BeanesBunch blog on Yardbarker.
---
11:37 p.m. — Can Texas rotation come through?
Game No. 2 is in the books and the Rangers have guaranteed themselves their first series win of the season with Saturday's 12-5 win.
Now, the question marks begin for the Ranger rotation.
Lefty Matt Harrison will get the start in Sunday's finale in the 26-year-old's latest bid to hold down a rotation spot. He was a key piece of the Mark Teixeira trade that also fetched Neftali Feliz and Elvis Andrus, but the once-balleyhooed pitching prospect hasn't fared as well as his contemporaries and yo-yoed between the rotation and bullpen. Harrison impressed in spring training but he's running out of chances to prove he's a major league starting pitcher; if he fails again, he may not get another shot.
Following Harrison are Alexi Ogando and Derek Holland, who likely are competing for the same rotation slot once Tommy Hunter returns from the disabled list with a groin injury. Each man's best work last season came in the bullpen, with Ogando serving as one of Feliz's primary setup men while Holland proved instrumental in long relief in the playoffs but Holland, a former top prospect, is the man who Texas would like to see take next step in the rotation.
Of course, the club won't be too picky with who gives them quality innings so long as someone proves up to the task. If none of the trio do, the team's quest for a second straight AL West title will be a very uphill climb.
-- Mike Piellucci, Fox Sports Southwest
Follow the Rangers all year long at FOX Sports Southwest.
---
11:16 p.m. — Rangers bats on fire
A Nelson Cruz solo shot in the sixth inning gave every batter in the Rangers' order a hit on the day, but the story of the past two innings has been pitching.
Colby Lewis departed after six innings with a quality start under his belt, a promising debut for the 31-year-old right-hander. While Cliff Lee drew the headlines last year and C.J. Wilson the Opening Day nod, Lewis was the starter who proved best capable of navigating the tricky dimensions of Rangers Ballpark in Arlington and by far the team's best playoff arm, going 3-0 with 1.71 ERA in four October starts.
With the back end of the rotation filled with question marks and an uncertainty of how Wilson's arm will respond to throwing 154 1/3 more innings in 2010 than 2009, Lewis will be counted on to be the rotation's ballast.
Rule 5 pick Mason Tobin took the ball in the 7th and the Montana native turned in an up-and-down major league debut. Tobin clearly looked nervous, needing 27 pitches to get through the inning and giving up a mammoth upper deck bomb to typically light-hitting Jacoby Ellsbury before issuing back to back walks to Jed Lowrie and Carl Crawford.
But he hung tough and got out of the inning in style, getting Adrian Gonzalez to ground into a 4-6-3 double play. Probably not as crisp a debut as Tobin would have hoped for, but he'll have plenty more chances to prove he belongs.
-- Mike Piellucci, Fox Sports Southwest
Follow the Rangers all year long at FOX Sports Southwest.
---
10:27 p.m. — Anderson shutting down M's
Oakland A's pitcher Brett Anderson, who is shutting the Mariners out through five innings, is just one of the players still paying dividends from the trade of current Angels pitcher, Dan Haren. Once the ace of the A's pitching staff, Oakland GM Billy Beane traded Haren to the Arizona Diamondbacks in 2007 along with Connor Robertson for five players, including Brett Anderson, who some believe could become the ace of this current A's team.
The other players acquired from Dan Haren were former A's starters Dana Eveland and Greg Smith, Padres outfielder, Aaron Cunningham, #1 prospect in Oakland's farm system, Chris Carter and current Colorado Rockies superstar, Carlos González. González, who the A's later packaged to acquire Matt Holiday, was the 2010 NL batting champion, a gold glove award winner, and an NL silver slugger recipient, not to mention the MLP Players Choice Award winner for Player of the Year. The trade is considered by many to be Billy Beane's best move as GM of the A's.
-- Joshua Russell, Beanes Bunch Blog
Follow the A's all season long at the BeanesBunch blog on Yardbarker.
---
10:18 p.m. — Rangers continue pounding away
To say that the 4th inning was an eventful one for the Rangers would be understating the matter.
After Boston's Kevin Youkilis tied the game at 3 in the top of the inning, the Rangers batted around the order in the bottom of the frame to slap six more runs on the board and chase John Lackey after 3 2/3 innings pitched.
It was kicked off by center fielder Julio Borbon, something of a lightning rod in these parts over his inclusion in the everyday lineup over fan favorite David Murphy. On this night, he proved his worth by driving in Yorvit Torrealba on a triple.
After Ian Kinsler walked, Elvis Andrus drove home Borbon and Lackey opted to walk Josh Hamilton in order to face former teammate Adrian Beltre.
Big mistake.
With a thunderous crack of the bat, Beltre drove the ball over the fence for a grand slam as new play-by-play man John Rhadigan intoned, "Welcome to the Texas Rangers!" As if a 9-3 advantage weren't enough, Torrealba bashed a two-run homer of his own in the bottom of the fifth to extend the lead to 11-3. There's still plenty of baseball left to play, but it will take a huge effort for the Red Sox to get back into this one.
-- Mike Piellucci, Fox Sports Southwest
Follow the Rangers all year long at FOX Sports Southwest.
---
10:14 p.m. — De La Rosa leaves early
Not-so-good news for the Colorado starting rotation. Left-hander Jorge de la Rosa was forced to leave his shutout with one out in the sixth inning Saturday because of injury, a few hours after Colorado manager Jim Tracy said it is possible that Ubaldo Jimenez could miss his next scheduled start Thursday because of a cut on his right thumb.
De la Rosa had given up three singles and had struck out five before he left with a 3-0 lead, after a meeting at the mound with Tracy and trainer Keith Dugger. De la Rosa missed 10 weeks last season because of a torn pulley tendon in his left middle finger. Jimenez, whose velocity was way down in the season opener Friday, said Saturday that he had a cut on his right thumb, which bothered his grip. He had a similar injury early in spring training, but it was believed to have healed.
It was later announced De La Rosa was removed from the game in the middle of the sixth inning with a blister on his middle finger. Could have been a lost worse for a guy who missed time last season with a torn pulley tendon. Blisters are common in the high, dry air of Colorado's Coors Field.
-- Jack Magruder, Fox Sports Arizona
Follow the Diamondbacks all year long at FOX Sports Arizona.
---
9:58 p.m. — Shuffling the defensive deck
When the Rays took the field in the top of the ninth, there defense bore little resemblance to the one that started the game. With third baseman Longoria out due to his sore oblique, Maddon moved first baseman Dan Johnson to third, shifted leftfielder Johnny Damon to first, put pinch-hitter Sam Fuld into left and sent Elliot Johnson to short after he pinch-hit for Reid Brignac -- giving the Rays their first Johnson & Johnson infield in the process. Amidst all those changes, the one guy who stayed put – second baseman Ben Zobrist -- made two sparkling back-handed stops and throws to Damon for outs.
Offensively, Ramirez picked up his first hit as a Ray – a single to left in the bottom of the eighth -- to drive in a run and cut the deficit to 3-1. In the ninth, former Jays closer Kevin Gregg came on for Baltimore. But Upton greeted him with his second straight hit to start the inning and stir up the diehard Trop crowd of 22,164. Matt Joyce then grounded into a force for the first out, but Shoppach followed with a walk and Elliot Johnson took a called third strike for the second out.
It was down to Zobrist, who had homered to account for Tampa Bay's only run Friday on a shot to right. It looked for a moment as if he was about to become a walk-off hero, launching another drive to right. But Markakis made a running and leaping catch at the wall, preserving a 3-1 win.
-- Dave Scheiber, Fox Sports Florida
Follow the Rays all year long at FOX Sports Florida.
---
9:40 p.m. — Rolen homers as Reds improve to 2-0
The Cincinnati Reds grabbed their second win of the young season tonight, thanks to early hitting and masterful pitching. A 4-2 win over Milwaukee in front of 37,967 fans showcased the talents of a young pitcher and veteran hitting. Scott Rolen's 2-run home run in the first inning would be all the Reds would need, as the defending Central Division champions went to 2-0, the only unbeaten team in the division. The story of the game was the performance of Travis Wood. The second-year pitcher threw 7 innings work, allowing one run on four hits. He struck out 7 and did not walk a batter. Of the 83 pitches he threw, 66 were for strikes. Interesting note - LF Jonny Gomes has not had a base hit on the season, but has an OBP of .500, having drawn four walks.
-- Jeff Seemann, Fox Sports Ohio
Follow the Reds all year long at FOX Sports Ohio.
---
9:34 p.m. — B.J. breaks through
Poor Chris Tillman. He wasn't scheduled to start the game, taking the mound in place of Brian Matusz, who was scratched with a strained left intercostal muscle. Then after throwing six no-hit innings, he was pulled by Orioles manager Buck Showalter before the seventh. On came reliever Jeremy Accardo, who kept the hitless trend in tact by getting Manny Ramirez to pop out to first and Dan Johnson to ground out to second baseman Brian Roberts.
But B.J. saved the Rays from further potential humiliation by lashing a single on a 1-1 count to center for Tampa Bay's first hit. Upton proceeded to steal second, and Showalter then instructed Accardo to intentionally walk Matt Joyce. Suddenly, the Rays had something going – possibly in position to take their first lead of the season. And things looked even more hopeful for them when the next batter, pinch-hitter Kelly Shoppach, drilled a single to left. But Felix Pie, a defensive replacement for Luke Scott, threw a perfect strike to catcher Matt Wieters to nail up Upton at the plate and keep the game scoreless as the seventh inning ended.
For the record, it was the second straight night Upton has been thrown out on the bases.
All the previous no-hit drama soon became moot in the top of the eighth. Shields got in a jam, giving up a single to Mark Reynolds and a walk to J.J. Hardy with one out. Rays manager Joe Maddon sent in Jake McGee to try to end the threat. But Brian Roberts proceeded to smash a 1-1 pitch off McGee into the left-center seats for a three-run homer, putting the Orioles ahead 3-0. The Rays were actually better off when they had no hits -- at least the score was tied at that point.
-- Dave Scheiber, Fox Sports Florida
Follow the Rays all year long at FOX Sports Florida.
---
9:27 p.m. — Gibson wants Diamondbacks to run
Diamondbacks manager Kirk Gibson wants to utilize the running game more this season, and Willie Bloomquist is off and running. Bloomquist, who had eight stolen bases last season, already has three this year after stealing second base in the first and third innings against Colorado on Saturday. He also took second in the season opener Friday. Bloomquist singled to lead off the game and swiped second on a 2-2 pitch to Kelly Johnson. Bloomquist made it to second easily in the third inning, after reaching on a fielder's choice following a single by starting pitcher Daniel Hudson. Bloomquist made his second straight start in place of Stephen Drew (abdominal strain). A free agent acquisition in the offseason to add a veteran clubhouse presence, Bloomquist had a career-high 25 steals in 434 at-bats in 2009 in Kansas City, the only season he has had regular playing time in his 10-year career. He had eight stolen bases in 188 at-bats for Kansas City and Cincinnati last year.
-- Jack Magruder, Fox Sports Arizona
Follow the Diamondbacks all year long at FOX Sports Arizona.
---
9:24 p.m. — Lackey struggling in Texas yet again
Suffice it to say that the Rangers like seeing John Lackey on the hill. Lackey has a 5.74 ERA in 33 starts against Texas dating back to his Angel days and if the early going is any indication, that number won't be going down today, having already conceded three runs through two innings. He has Ian Kinsler to thank for it. The All-Star second baseman gave Ranger fans an early case of deja vu by going yard in the team's first at-bat of the day for the second game in a row, making him the first player in history to accomplish that feat in the first two games of the season. He followed that up with a 3rd inning double, and was promptly driven in by an Elvis Andrus triple. Josh Hamilton then singled in Andrus to put the Rangers ahead 3-2 and overcome a two-run home run by David Ortiz.
-- Mike Piellucci, Fox Sports Southwest
Follow the Rangers all year long at FOX Sports Southwest.
---
9:12 p.m. — Bradley, the journeyman
Oakland A's fans are certainly familiar with Seattle Mariners outfielder, Milton Bradley. And like many other former Bradley teams, the A's were left wanting more and regretting their decision to acquire him. In Milton Bradley's 11 seasons, he has played with 8 different teams. In 2005, the Dodgers traded Milton Bradley and infielder Antonio Perez to the Oakland A's for top prospect Andre Ethier. In 2006 with the A's, Bradley batted .276 with 14 home runs and 52 RBIs. The following season on June 21, the A's had had enough of Bradley and designated him for assignment. The Padres traded for Bradley 8 days later and thus ended his short stint with the A's. To make matters even worse, Andre Ethier has been stellar with the Dodgers, batting a career .292 with 98 home runs and 384 RBI, making the All Star team in 2010 and winning the Silver Slugger Award in 2009. The A's have been looking for a power-hitting outfielder ever since...
-- Joshua Russell, Beane's Bunch
Follow the A's all season long at the BeanesBunch blog on Yardbarker.
---
9:09 p.m. — Niese rebounds from rough first
After giving up two runs in the first, Mets starter Jon Niese settled down and shut out the Marlins for the next six innings. The 24-year-old lefty allowed just two runs on four hits over seven innings. He was replaced by right-hander Bobby Parnell. Marlins starter Ricky Nolasco was also lifted after seven innings. The right-hander held the Mets to two runs on seven hits and allowed a homer to David Wright. Both Parnell and Marlins reliever Clay Hensley tossed scoreless eighth innings. The NL East rivals could be headed toward extra innings.
-- David Villavicencio, FOX Sports Florida
Follow the Marlins all year long at FOX Sports Florida.
---
8:57 p.m. — Reds, Brewers pitchers settling in
Milwaukee's pitching has been on lock-down mode as we enter the seventh inning in Cincinnati. Shaun Marcum and Sergio Mitre have not allowed a hit since Drew Stubbs' triple back in the second inning. Travis Wood has been impressive for the Reds, surrendering only three hits through his six innings work, and Cincinnati enters the seventh with a 4-1 lead. The Brewers' only run arrived on a solo shot by Erick Almonte. Almonte his his last home run eight years ago to the date. It marks the longest span between home runs since it took Chan Ho Park 8 years, 208 days to hit two home runs. Fans in Cincinnati have just successfully maneuvered a successful version of "The Wave". So that's where it went.
-- Jeff Seemann, Fox Sports Ohio
Follow the Reds all year long at FOX Sports Ohio.
---
8:51 p.m. — Astros cut into big lead
Phillies moved into what looked like a comfortable 7-1 over the Astros, but Carlos Lee's two run homer cuts things to 7-3. Angel Sanchez with two singles and Lee with a triple and homer the only Astros with any hits off Cliff Lee. Game now midway through the 6th.
-- Fox Sports Houston
Follow the Astros all year long at FOX Sports Houston.
---
8:44 p.m. — Longo out, Rays can't hit Tillman
This just in: Rays All-Star third baseman Evan Longoria – one of the pillars of the team – has left the game in the bottom of the sixth inning with a sore left oblique. He'll be evaluated Sunday. That's not the kind of news the Rays need to hear as they try to kick-start their season.
Meanwhile, the Rays getting that familiar queasy feeling. Tampa Bay batters have yet to get a hit off Baltimore's second-year righthander, Chris Tillman. He's walked three and struck out three, with the score still tied 0-0. You have to think the Rays starting to flashback to last season, when they suffered a perfect game at the hands of Oakland's Dallas Braden May 9 and a bizarre 149-pitch, eight-walk no-hitter tossed by former Tampa Bay pitcher Edwin Jackson June 26. And counting the July 23, 2009 perfect game thrown against them by White Sox lefty Mark Buehrle, they became the first team to be no-hit in a 12-month span. There are a lot of antsy players in the Rays' dugout right about now.
-- Dave Scheiber, Fox Sports Florida
Follow the Rays all year long at FOX Sports Florida.
---
8:31 p.m. — Mets making contact against Nolasco
The Mets have made a lot of solid contact tonight against Marlins starter Ricky Nolasco but Florida's pitcher has managed to pitch himself out of trouble in most innings. Ike Davis changed that when he smacked his second double of the night with two outs in the top of the sixth. The line drive to right-center pushed home Carlos Beltran and tied the game at two.
-- David Villavicencio, FOX Sports Florida
Follow the Marlins all year long at FOX Sports Florida.
---
8:19 p.m. — Still waiting on Manny and Johnny
The Rays have been banking on a boost of offense from the high-profile additions of Manny Ramirez and Johnny Damon. They've been the talk of spring training, with larger-than-life photos of them even showing up on billboards around the Tampa Bay area. But through the top of the fifth inning, both have yet to get on base. They were 0-4 Friday night and now are 0-2 in the scoreless game against the O's – a combined 0-for-12 as the Rays' O continues to be pretty much a zero.
-- Dave Scheiber, Fox Sports Florida
Follow the Rays all year long at FOX Sports Florida.
---
8:02 p.m. — Wright cuts Marlins lead in half
David Wright needed just one swing to give the Mets life.

Trailing 2-0 in the fourth, the Mets third baseman led off the inning with a solo homer to bring his team within one. The opposite field blast off Marlins starter Ricky Nolasco was Wright's first home run of the season.

Nolasco had given up two hits, a double to Ike Davis and a single to Josh Thole, prior to Wright's homer.

- David Villavicencio, FOX Sports Florida
Follow the Marlins all year long at FOX Sports Florida.
---
7:58 p.m. — Shields takes step forward
Former Rays ace James Shields hasn't done so well living up to his "Big Game" nickname the past few seasons – what with his 11-12, 4.14 ERA showing of 2009 and 13-15, 5.18 effort last year. Given his inconsistency in clutch situations over that span, it was surprising to see Shields hold on to the No. 2 spot in the rotation this season behind David Price. But the 29-year-old righthander rose to the occasion as "Big Inning" James in the first frame Saturday night against the Orioles at Tropicana Field.
After putting Brian Roberts on with a single and walking Nick Markakis to start the game, Shields relied on his change-up to strike out sluggers Derrek Lee and Vladimir Guerrero, then retired Luke Scott on a on a deep fly out to centerfielder B.J. Upton to get out of the jam. Following a dreary 4-1 loss Friday night to Baltimore, Big Game's little step forward gave the home crowd (considerably less than the season-opening Trop sellout) something to cheer about in the early going.
— Dave Scheiber, Fox Sports Florida
Follow the Rays all year long at FOX Sports Florida.
---
7:55 p.m. — Rangers gear up for second game
We're only two games into the season but it's safe to say there won't be a cooler or more significant pregame event in the Rangers' season than today's AL championship ring ceremony.
From the visiting clubhouse manager and video coordinator to manager Ron Washington and Michael Young, every member of the on-field organization was introduced one by one to collect their ring, with AL MVP Josh Hamilton receiving the loudest ovation from the crowd.
The presenters? A special group of young Ranger fans, who likely won't forget this moment for a long time.
— Mike Piellucci, FOX Sports Southwest
Follow the Rangers all year long at FOX Sports Southwest.
---
7:53 p.m. — Reds offense clicking again
The Reds bats (and in turn, Brewers pitching) has picked up where it left off on Thursday afternoon. Four hits, three walks and an infield error has boosted Cincinnati's lead to 4-0 in the bottom of the second inning.
Scott Rolen blasted his first HR of the season, 1 386-footer into the left field seats, and Drew Stubbs laced an RBI-triple into the gap to provide the biggest excitement of the night.
Travis Wood has retired the side twice already, and even laid down a sacrifice bunt to help out his own cause.
— Jeff Seemann, FOX Sports Ohio
Follow the Reds all year long at FOX Sports Ohio.
---
7:51 p.m. — Tigers get beat up in New York
For the Tigers, not a lot to cheer about, especially from a pitching perspective when you lose 10-6. Starter Brad Penny wasn't very good, allowing eight runs on seven hits while walking four and striking out three in 4.1 innings. That's eight walks by Tigers starters in two games. But the hitting seems to be coming alive somewhat.
Victor Martinez hit his first home run of the season in the eighth inning off Yankees reliever Luis Ayala. Will Rhymes and Magglio Ordonez were the only Tigers starters to not get a hit.
Hitting is apparently no problem at all for the Yankees, who are making three-run home runs a habit, especially Mark Teixeira. They have five home runs in two games.
A.J. Burnett was the beneficiary Saturday, getting the win despite allowing three runs on five hits in his five innings. The Yankees win their first series of the season and have a chance at a sweep Sunday.
— Dana Wakiji, FOX Sports Detroit
Follow the Tigers all year long at FOX Sports Detroit.
---
7:45 p.m. — Lee no-hitting Astros through three
Cliff Lee receiving huge ovations whenever he does anything from the Phillie fans. And he is doing something too. No hits allowed through three innings. Phillies lead Houston 2-0.
— FOX Sports Houston
Follow the Astros all year long at FOX Sports Houston.
---
7:33 p.m. — Marlins jump out to early lead over Mets
After scoring six runs against the Mets on Friday, the Marlins offense picked up where it left off early in Game 2 of the 2011 season.
Florida loaded the bases in the first inning against Mets starter Jon Niese and Marlins left fielder Logan Morrison pushed home a pair of runs on a single to center.
The Marlins tallied three hits in the inning and had their first five hitters reach base.
— David Villavicencio, FOX Sports Florida
Follow the Marlins all year long at FOX Sports Florida.
---
7:31 p.m. — D-Backs start Bloomquist over Drew
Willie Bloomquist, who had three hits in his Diamondbacks' debut on Friday, started at shortstop and led off again Saturday as the D-Backs continued to monitor Stephen Drew's strained abdominal muscle. Drew did more hitting in a cage and took infield work early Saturday, but it again appears as if the D-Backs would like to stay away from him for at least another day.
Manager Kirk Gibson used right-hander Barry Enright as a pinch-hitter in a bunting situation in the top of the 11th inning Friday rather than wasting one of his remaining position players – Drew, Henry Blanco or Russell Branyan – in that spot.
The D-Backs scored the winning run later in the 11th for their 7-6 victory.
"(Drew) might get an at-bat here. If we got in a real extreme situation, it's possible. He would have been my last guy" Friday, Gibson said.
The D-Backs finish a three-game series in Colorado on Sunday before playing the first game of a three-game series against the Cubs in Wrigley Field on Monday.
— Jack Magruder, FOX Sports Arizona
Follow the Diamondbacks all year long at FOX Sports Arizona.
---
7:26 p.m. — Giants crush Dodgers
Los Angeles native Freddy Sanchez had a huge day, going 3-for-4 with a home run, double, two runs scored and three RBIs to lead the World Champion Giants to a 10-0 win over the Dodgers.
Aubrey Huff also knocked in three runs with a pair of singles. Miguel Tejada went 2-for-5 with two hits, RBIs and runs.
Mark DeRosa and Aaron Rowand also chipped in with two hits as the Giants won their first game of the season. DeRosa drove two runs and scored twice. San Francisco connected for 13 hits, LA nine.
Starter Matt Cain was magnificent, going six innings, striking out three and allowing just five hits. He combined with Javier Lopez, Ramon Ramirez and Jeremy Affeldt for the shutout, his first win of 2011.
Dodger starter Ted Lilly, who gave up four runs in 4.2 innings, gets the loss. One of the few bright sports for Los Angeles was center fielder Matt Kemp, who doubled off Cain in the second inning. In 11 plate appearances so far this season, Kemp had reached base seven times. He's hitting .500 with a .636 on-base percentage.
The four game series ends Sunday at Dodger Stadium, 5 pm Pacific with Barry Zito taking on Hiroki Kuroda.
— Joe McDonnell
Follow the Dodgers all year long at FOX Sports West. And check out Steve Lyons' Dodgers chat.
---
7:16 p.m. — Arizona makes lineup moves
Manager Kirk Gibson added one right-handed bat to the the Diamondbacks' lineup Saturday, starting Xavier Nady at first base in place of Juan Miranda against Colorado left-hander Jorge de la Rosa, a pitcher several NL West talent evaluators believe could be a key to the Rockies' success this season.
At the same time, Gibson kept left-handed hitters Kelly Johnson, Miguel Montero and Gerardo Parra in the lineup. Johnson hit .310 with 12 home runs in 184 at-bats against lefties last season, and Gibson said he liked what Montero and Parra brought in the season opener, when Montero responded well to a key error and Parra made two nice catches in left field.
"My theory is, try to keep my defense as good as I can in as many positions as I can. I think we'll score runs. I think it makes a huge difference, especially one of the biggest outfields that we play in, to keep my outfield intact," Gibson said.
De la Rosa was 16-9 and averaged 9.4 strikeouts per nine innings in 2009, but a finger injury cost him two months last season, when he won eight games in 20 starts. De la Rosa has averaged more strikeouts than hits permitted in each of the last two years.
Ryan Roberts also got his first start in place of Melvin Mora at third base.
— Jack Magruder, FOX Sports Arizona
Follow the Diamondbacks all year long at FOX Sports Arizona.
---
7:11 p.m. — Brewers, Reds pregame notes
In Cincinnati, the weather is beautiful for an early-season night game, Travis Wood is on the mound for the Reds against Milwaukee's Shaun Marcum. 54 degrees for the first pitch (which, yes is perfect here in Ohio).
NFL Hall of Famer Anthony Munoz threw out the first pitch to a warm welcome, and the stadium looks to be at about 75% capacity as the first pitch is thrown.
— Jeff Seeman, FOX Sports Ohio
Follow the Reds all year long at FOX Sports Ohio.
---
7:00 p.m. — Astros, Phillies pregame notes
Matchup of lefties Wandy Rodriguez and Cliff Lee tonight. Two years ago Rodriguez and the Astros beat Lee and the Phillies in Houston 7-0. Astros have nixed J.A. Happ's start Sunday vs. his old home team. They want to be cautious with his recent side injury still less than a week old. He will start Tuesday in Cincinnati. Bud Norris starts Sunday vs. Roy Oswalt.
— Greg Lucas, FOX Sports Houston
Follow the Astros all year long at FOX Sports Houston.
---
6:49 p.m. — Russell Martin hits first HR as Yankee
Yankees fans will now fully welcome Russell Martin into the fold. Although he won't catch Mark Teixeira, he hit a three-run home run of his own off Tigers reliever Brad Thomas to give his team a 9-3 lead. Bronx Bombers indeed.
An inauspicious major league debut for Tigers rookie Brayan Villareal, one of the many Venezuelans on the team. Villareal gave up a leadoff home run to Alex Rodriguez and the Yankees took a 10-3 lead. First homer of the season for Rodriguez and 614th of his career. Twitter smart alecks point out that's the same score the Red Wings had in their loss to the St. Louis Blues on Wednesday.
After six innings, Nick Swisher is the only Yankee without a hit, although he does have an RBI on a sacrifice fly.
— Dana Wakiji, FOX Sports Detroit
Follow the Tigers all year long at FOX Sports Detroit.
---
6:36 p.m. — Cards' Westbrook gets shelled in debut
Jake Westbrook allowed eight runs in just 4 1/3 innings here in St. Louis and the Padres are up 9-3 on the Cardinals in the 8th inning. Westbrook walked five and gave up six hits, allowing five runs in a nightmare fifth inning that finished his afternoon.
Albert Pujols ended an 0-for-6 to start the season with a solo home run to left in the third inning. The Cardinals led 2-0 and 3-2 early but Westbrook gave the lead right back both times.
The Cardinals are on the verge of starting 0-2 for the fifth time in 16 seasons under manager Tony La Russa.
— B.J. Rains, FOX Sports Midwest
Follow the Cardinals all year long at FOX Sports Midwest.
---
5:59 p.m. — Giants have early lead in Los Angeles
The Giants jumped all over Dodger starter Ted Lilly in the top of the 5th, scoring three runs on five hits to take a 4-0 lead. Miguel Tejada, Freddy Sanchez and Aubrey Huff each contributed RBI hits, Sanchez knocking a double to left.
Lilly also helped the Giants' cause with a balk while facing pitcher Matt Cain. It nullified a double play and moved Aaron Rowand, who had singled, into scoring position.
Rowand plated the first run of the inning on Tejada's single.
Tejada is 1-3 with two RBIs and a run scored. Lilly was replaced by Mike McDougal, who struck out Pat Burrell to end the inning.
Cain has been outstanding through five scoreless innings, allowing just four hits and striking out two. Top 6 ... Giants 4, Dodgers 0
— Joe McDonnell, FOX Sports West
Follow the Dodgers all year long at FOX Sports West. And check out Steve Lyons' Dodgers chat.
---
5:58 p.m. — Tigers' bats pick up the pace
Austin Jackson, also known as the man who replaced Curtis Granderson in center field, made sure the Tigers wouldn't get shut out with a solo home run off A.J. Burnett in the third inning. Jackson isn't really known for his power but he did get bigger, especially in the upper body, during the offseason.
A.J. Burnett finally ran into trouble in the fifth inning. Brennan Boesch, Jhonny Peralta and Alex Avila all reach on base hits, with Avila's scoring Boesch for the Tigers' second run. Austin Jackson walked, prompting a mound visit. The Tigers got their third run on Will Rhymes' groundout, scoring Peralta. But Burnett managed to strike out Magglio Ordonez without further damage. If this score stays the same, it will be the same as the opener, 6-3.
— Dana Wakiji, FOX Sports Detroit
Follow the Tigers all year long at FOX Sports Detroit.
---
5:10 p.m. — Yanks' Teixeira goes yard again
In previous seasons, Mark Teixeira averaged .154 in March games (only three, including the opener Thursday) and .237 in April. Like Tigers pitcher Justin Verlander, Teixeira said he wanted to get off to a better start in the early going.
Well, so far so good.
Teixeira hit his second 3-run home run in as many games with a blast off Brad Penny in the second inning, prompting Tigers manager Jim Leyland to have Enrique Gonzalez start warming up in the bullpen.
— Dana Wakiji, FOX Sports Detroit
Follow the Tigers all year long at FOX Sports Detroit.
---
5:07 p.m. — Giants take early lead vs. Dodgers
Heading into the fourth, the Giants are ahead of the Dodgers 1-0. San Francisco got their run in the top of the third, with Mark DeRosa and Aaron Rowand both singling to CF against Ted Lilly. DeRosa scored on a ground out to first by SS Miguel Tejada.
Matt Cain has given up just one hit through three, Matt Kemp doubling to left. Kemp is off to a sizzling start in 2011, getting on base in 7 of 9 plate appearances.
— Joe McDonnell, FOX Sports West
Follow the Dodgers all year long at FOX Sports West. And check out Steve Lyons' Dodgers chat.
---
4:59 p.m. — Indians have lowest attendance in history
The smallest crowd in Progressive Field history showed up to watch Cleveland fall to 0-2 with a 8-3 loss to Chicago. Announced attendance: 9,853. More realistic number: Somewhere closer to 6,000.
Of course, more important than any of that to Chicago fans: Through two games, their team already looks like everything it is expected to become. And that would be a team expected to challenge for the American League Central title, and perhaps beyond.
After all, the White Sox are 2-0 for the first time since 2005 -- which is when they won the World Series. They also have spent the entire opening weekend decimating Indians pitching, scoring a combined 23 runs on 29 hits. And remember, we're only talking about two games.
Leading the way Saturday were Carlos Quentin (2-for-4, two doubles, two RBI) and Gordon Beckham (2-for-4, two RBI).
The pitching hasn't been too shabby, either, as White Sox starter Edwin Jackson gave up three runs on five hits in six innings.
As for the Indians and their attendance issues, designated hitter Travis Hafner said there is only one way to change it.
"It's up to us to win and get fans excited about the team," Hafner said.
— Sam Amico, FOX Sports Ohio
Follow the Indians all year long at FOX Sports Ohio.
---
4:35 p.m. — Penny's debut has turbulent beginning
Brad Penny is making his Detroit Tigers debut. Normally this would be Max Scherzer's start but manager Jim Leyland switched things around a bit with the two off days in the first week and because he wanted Scherzer to be able to start Opening Day in Detroit Friday. Interestingly, Penny has known battery-mate Alex Avila since Avila was 10. Avila's father, Al Avila, was with the Florida Marlins when Penny began his career there in 2000.
Unfortunately for Penny, the first inning was not the start he was looking for. The Yankees staked A.J. Burnett to a 3-0 lead with RBIs from Alex Rodriguez, Robinson Cano and Nick Swisher. He's already faced eight batters, throwing 26 pitches.
FOX Sports' Joe Buck alluded to the fact that Yankees shortstop Derek Jeter is going to be tired of hearing about reaching 3,000 hits. After the first-inning base hit, Jeter has 2,927.
— Dana Wakiji, FOX Sports Detroit
Follow the Tigers all year long at FOX Sports Detroit.
---
4:27 p.m. — Braves' Uggla hits first homer
Dan Uggla showed the Braves front office today that he was well worth the money, as he hit his first home run in a Braves uniform. After hitting a career best 33 homers last season, Uggla could be the power the Braves have been missing in its lineup the past few years. Chipper Jones is continuing his hot hitting today as well, maybe putting to bed all doubts of whether or not he could still play the game.
Down 4-2 in the 6th inning, the Braves hope Jones and Uggla's hitting rubs off on the rest of the lineup, as they need to start off the season on a high note. The Braves had trouble winning on the road last season, winning just 35 of 81 games, a trend that they need to overcome quickly, as their first two series are on the road.
— Christina Grieco, FOX Sports South
Follow the Braves all year long at FOX Sports South.
---
4:19 p.m. — Cubs pen gets some work in win vs. Pirates
Prior to Saturday's game against the Pirates, first-year Cubs manager Mike Quade said he wanted to use setup men Kerry Wood and Sean Marshall, as well as closer Carlos Marmol, no matter what, just to get them some work.
Originally, it looked like Quade would have to bring all three in during a Cubs' loss, but the Chicago offense awoke from its offseason slumber in the bottom of the eighth inning, rapping out four hits and five runs to take a 5-3 lead. Blake DeWitt, who lost his starting second base job after a disastrous Spring Training, came up with the big hit, a two-out, two-run single.
The Pirates started 2011 off in tremendous fashion after a win Friday afternoon and a seemingly safe 3-0 lead after seven-and-a-half innings. But, they quickly imploded and appeared more of the team that lost 105 games in 2010.
Marshall picked up the win after pitching a scoreless eighth and Marmol struck out the side in the top of the ninth for his first save of the season.
— Tony Andracki, Ivy Report
Follow the Cubs all season long at the Ivy Report blog on Yardbarker.
---
4:11 p.m. — Dodgers, Giants pregame notes
Dodgers' lefthander Ted Lilly makes his first start of the season, going against the Giants' Matt Cain. LA has won the first two games of the opening series from the World Champions, 2-1 on Opening Day followed by a 4-3 victory last night.
Third baseman Juan Uribe continues to nurse a swollen left elbow after being hit by Tim Lincecum in the sixth inning Thursday. X-rays were negative and he's listed as day-to-day.
Aaron Miles makes the start at third, with Ivan De Jesus getting the call at 2B.
Jamey Carroll gives SS Rafael Furcal a day off. Matt Kemp has reached base safely in 6 of 8 plate appearances, including three walks in the opener.
Giants' rookie first baseman Brandon Belt is off to a nice start, hitting .286 with a homer and three RBI. Pat Burrell has the Giants' only other HR of the season.
— Joe McDonnell, FOX Sports West
Follow the Dodgers all year long at FOX Sports West. And check out Steve Lyons' Dodgers chat.
---
3:46 p.m. — Twins' offense struggles vs. Jays
It's a final at the Rogers Centre. Toronto wins it 6-1 on a combined one-hitter from Kyle Drabek, Shawn Camp and Marc Rzepczynski. The Twins hit just two balls out of the infield as Drabek's mix of cutters, sliders and low fastballs were beaten into the ground by Twins hitters all day.
The Twins will try to salvage a game north of the border on Sunday at 1 p.m. ET before heading to Yankee Stadium, their personal house of horrors, for a four-game series next week. Not sure if a team has ever recovered from an 0-7 start to win a division, though the '91 World Champion Twins were 2-9 after 11 games. So, at least they've got that going for them.
— Patrick Donnelly, FOX Sports North
Follow the Twins all year long at FOX Sports North.
---
3:16 p.m. — Twins continue struggle vs. AL East
The Twins' troubles against the AL East are the stuff of legend here in the Upper Midwest, and the trend appears destined to continue in 2011, at least through one and a half games.
Last year Minnesota won 94 games, but went 15-21 against the five AL East teams, or 15-24 if you count the Yankees' three-game sweep of the Twins in the ALDS. The Jays won six of the nine contests against the Twins, and at some point it has to be getting into the heads of Minnesota's players.
Today, rookie Kyle Drabek carried a no-hitter into the sixth and has struck out seven while allowing just a Denard Span single through seven innings. Twins starter Francisco Liriano didn't get through the fifth inning, allowing four runs on four hits and five walks as his fastball struggled to reach the low-90s, according to the radar gun used by the FOX Sports North telecast. He left with two runners on base, and reliever Kevin Slowey allowed both to score but surrendering back-to-back hits.
The Jays have out-homered the Twins 6-0 and out-hit the Twins 20-9 thus far in the series. All in all, it's been an ugly start to the season for the Twins, and it's even hard to say if the Jays should be feeling good about their performance, because the Twins haven't even shown up to play yet.
— Patrick Donnelly, FOX Sports North
Follow the Twins all year long at FOX Sports North.
---
2:58 p.m. — Indians' Hafner off to hot start
Cleveland designated hitter Travis Hafner is off to a much-needed hot start. Hafner was a star slugger for the organization earlier this decade, before struggling with injuries and ineffectiveness in more recent seasons.
Hafner was so good at one time, the Indians even designated a special section at Progressive Field to celebrate his play. They deemed it "Pronkville," a take on Hafner's nickname of Pronk. But the Pronkville signs are gone, and Indians fans mostly view Hafner as just another guy in the lineup who may or may not get hot.
Today, however, the 33-year old Hafner is ringing up memories of the good old days. He has four hits in his first eight at-bats, a home run and two RBIs. Part of that may have to do with the fact Hafner has changed his approach a little, adding an exaggerated step into his swing, especially when there are two strikes.
So who knows? Maybe Pronkville can be be re-built in a day.
White Sox 6, Indians 3 after six.
— Sam Amico, FOX Sports Ohio
Follow the Indians all year long at FOX Sports Ohio.
---
2:53 p.m. — Cubs' Zambrano leaves game with cramping
By the time the Cubs got to the clubhouse on Saturday, there was a message greeting them on the bulletin board reading: "You can't see the rising sun if your eyes are fixed on the setting one. Yesterday is history. Tomorrow is a mystery, Today is a gift. That is why it is called present. Conquer the now."
It hasn't seemed to work, as the only team doing any conquering during a sun-drenched Saturday at Wrigley Field was the Pittsburgh Pirates. Following a long home run to right field from Garrett Jones to give the Bucs a 3-0 lead, Chicago's energetic and enigmatic starter Carlos Zambrano was removed from the game with what appeared to be cramping in his right hand and fan favorite Kerry Wood entered the game to a huge ovation from the Wrigley faithful. It is Wood's first action with the Cubs in three years.
On the offensive end, while the Pirates conitinue to find ways to score, the Cubs have rapped out just two extra-base hits all season, the first of which from Zambrano himself in the third inning Saturday. Pittsburgh starter Paul Maholm was throwing a gem through six, scattering five hits and a walk en route to an efficient, 76-pitch start to his outing.
— Tony Andracki, Ivy Report
Follow the Cubs all season long at the Ivy Report blog on Yardbarker.
---
2:10 p.m. — Pirates pick up where they left off
Neil Walker must wish he could play against the Cubs every day. The young Pittsburgh second baseman entered Saturday hitting .472 against Chicago and continued his assault on Cubs pitching with an RBI double in the third inning to put his team up 2-0.
The Pirates have had the Cubs' number lately, earning wins in 11 of the last 16 matchups between the two NL Central foes. Pittsburgh starter Paul Maholm had only thrown 39 pitches after four innings, facing just one more than the minimum.
— Tony Andracki, Ivy Report
Follow the Cubs all season long at the Ivy Report blog on Yardbarker.
---
2:06 p.m. — Twins score without a hit
After Friday night's 13-3 beatdown of the Twins, the Blue Jays were much more gracious hosts today, giving their guests three chances to get on the board first. Alas, the Minnesota offense remains caught up in Customs, and Jose Molina started the scoring with a solo home run to left leading off the bottom of the third.
Yunel Escobar added a one-out triple, but Francisco Liriano minimized the damage by striking out Aaron Hill, then retiring Travis Lind on a fly to deep left.
The Twins manufactured a run without a hit to tie it in the top of the fourth. Tsuyoshi Nishioka walked, stole second, advanced to third on a Joe Mauer grounder and scored on a Justin Morneau grounder. So the Blue Jays score on one swing of the bat, while the Twins have to scratch and claw to dent the scoreboard, but it's 1-1 in the bottom of the fourth.
— Patrick Donnelly, FOXSports North
Follow the Twins all year long at FOX Sports North.
---
2:00 p.m. — Indians down early ... again
Cleveland switched to red hats for its second game of the season, but the early-inning results have remained the same. After surrendering 14 runs through four innings (and 15 for the game) in Friday's opener at Progressive Field, the Indians allowed Chicago to score five runs through two innings Saturday.
On the bright side for the 12,000 or so Indians fans who dressed in winter jackets and gloves to brave the 41-degree temperature, the White Sox have looked almost equally inept.
As one fan commented between swigs of beer, "All of these guys must think the season-opener is still a good three weeks away." White Sox 5, Indians 3 after two.
— Sam Amico, FOXSportsOhio.com
Follow the Indians all year long at FOX Sports Ohio.
---
1:15 p.m. — Pirates jump out with early win
The Pirates have had a record-setting 18 straight losing seasons, but that futility has come to an end — at least for one day. After a 6-3 win over host Chicago on Opening Day, the Pirates are currently above .500, even if it is only one game into the season.
While the Cubs' offense continued their trend from 2010 on Friday, failing to come up with timely hitting as they rapped 11 singles but no extra-base hits. Meanwhile, Neil Walker and Andrew McCutchen (a double and home run each) provided all the offense Pittsburgh needed.
Saturday's weather was considerably better at Wrigley Field as Carlos Zambrano threw out the first pitch to Pirates leadoff batter Jose Tabata. Paul Maholm was on the hill for visiting Pittsburgh.
— Tony Andriacki, Ivy Report
Follow the Cubs all season long at the Ivy Report blog on Yardbarker.
---
12:26 p.m. — MLB on FOX returns; all 30 teams in action
After two days of lighter schedules, the MLB slate hits full gear today. The 1:00 p.m. round of games features Pirates-Cubs, White Sox-Indians, Braves-Nationals, Twins-Blue Jays and Angels-Royals. And don't forget: MLB on FOX returns today at 4:00 p.m. with Tigers-Yankees, Padres-Cardinals and Giants-Dodgers. The action starts up in just a little bit, so keep it right here for the latest live commentary from the games.
— Zack Pierce, FOXSports.com editor
---
---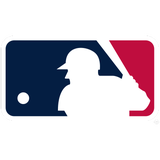 Get more from Major League Baseball
Follow your favorites to get information about games, news and more
---