Major League Baseball
Major League Baseball
MLB gets stringent with concussions
Published
Jun. 14, 2012 1:00 a.m. ET

Football remains the flash point for the still-evolving discussion of concussions and brain injuries in American sports. Last week saw the latest development, as litigation involving thousands of former players coalesced into a master complaint against the NFL.
The issue is less prevalent in baseball, where the risk of neurologic injury is dramatically lower. But the awareness of concussions — and how to handle them — has grown in Major League Baseball training rooms, front offices and dugouts.
The seven-day concussion disabled list, instituted last year, has improved player safety by reducing ambiguity in handling possible brain injuries. And stories of notable players who returned recently from concussions — Cleveland's Carlos Santana last week, Baltimore's Brian Roberts this week — illustrate just how stringent the sport's protocols have become.
According to data maintained by Major League Baseball, 11 players were placed on the disabled list last year because of concussions and head injuries. This year — with more than half the season to play — baseball has had eight. (The NFL, by comparison, saw a total of 190 concussions during 320 preseason and regular-season games in 2011.)
It could be said that MLB appears headed for its all-time high in reported concussions. But what, exactly, does that mean? Are there more brain injuries than before? Or has the reporting of them merely become more thorough?
"That's a good question," said Lonnie Soloff, director of medical services and head athletic trainer for the Cleveland Indians. "Literature tells us that more than half of the mild concussions get better within seven days. Unless we know how many athletes were concussed but weren't placed on the 15-day disabled list in those (prior) years, it may be hard to speak intelligently about the incidence and reporting.
"But I think as sports medicine professionals, as athletic trainers, we're certainly trained to evaluate and treat the concussed athlete. I think we're a lot more cognizant of it lately."
Soloff served on the committee appointed by MLB and the players' union that recommended the institution of a seven-day disabled list before last season. The panel, which included neurologists and team physicians, reached a consensus that seven days was the optimal length for the new DL. Not only did available science suggest that most mild concussions improve within that time frame, but the one-week period represented a midpoint between "game-ready" status and the traditional 15-day DL.
Before, teams had little choice but to play shorthanded while a concussed player recuperated. Or worse, the player would rush back before he was ready out of a sense of obligation to his team. Now, with the increased understanding of concussions — and their long-term neurologic perils, including chronic traumatic encephalopathy — most players with possible head injuries are placed on the seven-day DL if there is any lingering doubt about their readiness to play.
Baseball also has been proactive in trying to prevent concussions from occurring in the first place. By next year, all major leaguers will be required to wear a new Rawlings batting helmet that protects against pitches thrown at 100 miles per hour. The technology has improved so rapidly that the 2013 helmet will be a streamlined version of the thicker protective shell worn by hitters who suffered concussions in recent years.
The seven-day DL is part of an overarching program that mandates baseline neuropsychological testing for players and umpires during spring training. It also has established protocols for in-game injury evaluations and return-to-play procedures.
"In our experiences, it's worked exceptionally well," Soloff said. "It's provided us with some standardized guidelines and really taken a lot of the ambiguous nature out of the approach.
"With as much attention as concussions in pro sports have received over the last two to three years, it's definitely served as a platform for conversation, even in the non-injured athlete. Players are starting to understand the potential gravity of the situation, seeing their colleagues struggle with post-concussive symptoms."
Roberts missed more than one full season — the final 122 games of last year, the first 60 of this one — before going 3-for-4 in Tuesday's emotional victory over the Pittsburgh Pirates. In a news conference that day, Roberts told reporters there were times he doubted whether he would return to play in the major leagues at all. Afterward, he said the comeback game would be one of his most cherished baseball moments — "as much as my brain allows me to remember," Roberts added, wryly. He was activated only after playing 14 rehabilitation games across three minor-league affiliates — a sign the Orioles took great lengths to ensure he was recovered and ready.
"It's something everybody wasn't really educated on — and still aren't, completely," Orioles manager Buck Showalter said, near the beginning of Roberts' stint in the minors. "I think everybody's erred on the side of caution. They put that concussion DL in there to be careful and have specialists evaluate it, instead of putting it (on) someone who isn't quite equipped to do it.
"I think we're getting better and better at things. There's so much unknown about it, still. But I feel like we've been very cautious, leaning on the doctors and most importantly Brian, what he's feeling. I applaud (the program). I think it's something we should have done better all along. Now we've got things in place that should help the players. When you hear somebody has a concussion, it used to be, 'Well, he'll play tomorrow or the next day.' That's not right."
If there is one truism about handling concussions, it is that every injury — and every player — is unique. Minnesota's Denard Span had two extended absences last season due to head injuries: 49 games with a concussion, 34 more with migraines. But now he's back in the leadoff spot and enjoying his best season since 2009. Span's teammate Justin Morneau missed large portions of the past two years with concussions. Remarkably, Morneau has played in each of the Twins' last 26 games. He's posting good numbers, although not at the MVP level he once did. "It's not like flipping a light switch," Morneau said during a spring training conversation. "It's going to take time."
Santana's injury occurred during the eighth inning of a May 25 loss to the White Sox in Chicago, when a blistering foul ball hit him at such a high velocity that it dislodged his catcher's mask. Santana looked around the field, dazed, for several seconds after the impact.
It took less than a minute for Indians manager Manny Acta and an assistant athletic trainer to conclude that Santana wasn't fit to continue, and Acta beckoned backup Lou Marson from the dugout to replace him immediately.
"If you hear certain feedback from the athlete that's affirmative, that tells you it's best to remove him from the game," Soloff said. "You know when it's different. You've examined enough catchers or athletes who have been hit in the head. You just knew, in (Santana's) case, that it was a little different."
Santana was evaluated by the Indians' training staff and a White Sox team physician in the U.S. Cellular Field athletic training room, then underwent a battery of neuropsychological tests at the team hotel later that night. He was protected from external stimuli for 48 hours afterward. "He stayed, in essence, in the hotel room, just letting his brain and vestibular system mellow out," Soloff said. "Our colleagues in the field will tell you the immediate post-concussion care is perhaps the most important, in terms of outcome."
Once Santana's headaches subsided, he passed a new round of neuropsychological and vestibular exams and was cleared to begin a progressive return to physical activity. Santana wore a heart rate monitor while performing a series of tasks that intensified with each day. He tested his vestibular system with head movements, eye gazes and concentration activities. Gradually, the results returned to his baselines established through the battery of tests during spring training.
And while Santana missed only eight major-league games — compared with Roberts' 182 — the final checkpoints were the same for both. Their teams had to submit "Return to Play" forms to Dr. Gary Green, the MLB medical director, before either returned to game action in the minor leagues. The approval of MLB Players' Association doctors was required, too. In Santana's case, doctors viewed his medical documents through a secure Internet connection on a Sunday and gave their go-ahead the very same day.
About 48 hours later, following a one-game tune-up in the minor leagues, Santana walked into the visiting clubhouse at Detroit's Comerica Park on June 5 and saw his name on the Indians' lineup card. "OK," he remembered saying to himself, "I'll play today." It was a simple sentence, to conclude a lengthy — and necessary — process that was anything but.
---
---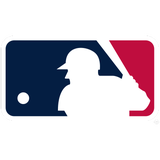 Get more from Major League Baseball
Follow your favorites to get information about games, news and more
---