Major League Baseball
Major League Baseball
Mets-Rockies game postponed by spring snowstorm
Published
Apr. 16, 2013 2:03 a.m. ET

Ike Davis and the New York Mets have seen more snowballs than fastballs on their freezing road trip.
A spring storm covered Coors Field in ankle-deep snow Monday, forcing the postponement of New York's game against the Colorado Rockies - the Mets' second straight postponement. Wintry conditions in Minneapolis on Sunday forced their game against the Twins to be called off and rescheduled for Aug. 19.
''This is unbelievable,'' Davis said. ''We're just sitting here. Nowhere to go. I don't know how you could have played in this. You can't see.''
The teams are now scheduled to play a split doubleheader Tuesday, with the opener set to begin at 1:10 p.m. The nightcap will be at 6:40 p.m., as previously scheduled.
Weather forecasts, however, call for more snow and also rain on Tuesday.
Determined to loosen up their arms a bit, Mets pitchers played catch in the snow for about 15 minutes Monday.
''The snow was over the tops of our shoes, up towards your ankle,'' left-hander Aaron Laffey said. ''It was like being a kid again, just out there trying to play catch. But it was kind of goofy, having snow like that on a major league baseball field. You just don't expect that to happen.''
After the impromptu workout, New York bullpen coach Ricky Bones walked up the runway between the dugout and clubhouse with his catcher's mitt filled with snow. He playfully banged it against the wall, knocking a mound of snow to the floor.
''As a player, I played in some snow in Milwaukee, but never this much,'' he said. ''But it was amazing how cold it got out there.''
Laffey said it reminded him of being back home in Maryland.
''In my high school days, we'd have snow typically for our first couple of games of the high school baseball season, but never that much snow,'' he said. ''I've definitely played in some snowy ballgames. It reminded me of back home the day we left for spring training. We got like 8 inches of snow, right before we headed to Florida.''
Because of the postponement, the Coors Field commemoration of Jackie Robinson Day also was shifted from Monday night to the first game of Tuesday's doubleheader.
New York right-hander Dillon Gee (0-2) was scheduled to pitch against Rockies right-hander Juan Nicasio (1-0) in the first game. Mets manager Terry Collins said he had not yet decided on a starter for the nightcap, though it likely will be either Laffey (0-0) or Jeremy Hefner (0-2). The Rockies are set to go with lefty Jeff Francis (1-1).
The game was the first to be snowed out at Coors Field since April 3, 2011, against Arizona. The weather still could play havoc with the series, too.
Having a second consecutive game called off because of the weather ''gets to be tough,'' Collins said.
''Now, your pitching is drastically affected, along with your pitching down the line a little bit,'' he said. ''But it is what it is, and I certainly understand the thought process today and understood the thought process yesterday.
''When you're scheduled to play in these two towns that we were in, you've got a chance to run into bad weather at this time of year and we have. We just adjust.''
Rockies manager Walt Weiss' scheduled availability with reporters before the game was canceled.
---
---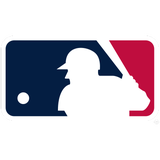 Get more from Major League Baseball
Follow your favorites to get information about games, news and more
---