Major League Baseball
Major League Baseball
Mets' Ike Davis goes on 15-day DL
Published
May. 12, 2011 1:00 a.m. ET

The New York Mets put first baseman Ike Davis on the 15-day disabled list Thursday after he sprained his left ankle in a collision with a teammate earlier this week.
Outfielder Fernando Martinez was recalled from Triple-A Buffalo. He was batting .292 in the minors.
Davis is hitting .302 with seven home runs and a team-leading 25 RBIs. He was hurt Tuesday when he bumped into third baseman David Wright as they tracked a popup.
Davis fell awkwardly and left the game with what was originally believed to be a strained calf. An examination Wednesday by team doctors in New York and an MRI scan revealed the sprain and a bone bruise in the ankle joint.
''Each injury on its own wasn't too bad, but the combination of the two clearly made it a DL for at least two weeks,'' Mets assistant general manager John Ricco said.
On another injury matter, Ricco said right-handed pitcher Chris Young, sidelined earlier this month by shoulder problems, planned to undergo surgery on May 16. Young probably will not be able to return this season, Ricco said.
''He's going to have surgery to repair the capsule tear,'' Ricco said.
Young was 1-0 with a 1.88 ERA in four starts before going on the disabled list May 6.
Compensating for the loss of Davis is going to be tough, Mets manager Terry Collins said.
''His production is going to be sorely missed,'' Collins said. ''The guy is leading the club in RBIs by a long way and he's an outstanding defender. But someone is going to have to pick him up and it's going to be Dan Murphy.''
Collins said Murphy would shift over from second base to take Davis' spot. Justin Turner will fill in at second.
''I'm real comfortable having Dan over there,'' Collins said. ''He's played real well at first base and I'm comfortable with him at the plate.''
Murphy played mostly first base for the Mets in 2009 when he batted .266 with 12 home runs and 63 RBIs in his first full season in the major leagues. He was sidelined for most of last season after tearing a ligament in his right knee during a June rehabilitation assignment with Buffalo.
Collins said that he initially planned to use Martinez off the bench as a pinch-hitter and spot starter.
''He's a lefty bat and Fernando has been swinging the bat well,'' Ricco said. ''He's been up here before and we think he can give us some offense.''
---
---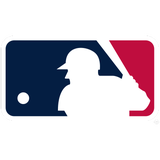 Get more from Major League Baseball
Follow your favorites to get information about games, news and more
---