Major League Baseball
Major League Baseball
Mauer to 15-day DL with leg weakness
Published
Apr. 14, 2011 1:00 a.m. ET

The Minnesota Twins' biggest loss of the day came after they got beat by Tampa Bay.
Moments after Johnny Damon hit a two-run homer with one out in the bottom of the 10th inning to give the Rays a 4-3 victory over Minnesota on Thursday night, the Twins announced that star catcher Joe Mauer was placed on the 15-day disabled list because of weakness in his legs.
Mauer had arthroscopic surgery on his left knee in the offseason. He had a very light workload during spring training to try and reduce the wear and tear on his legs and stay fresh for the rigors of catching an entire season.
''He's going to go fly to Baltimore (Friday) and see his doctor there, and then he'll head home to start rehab of getting his body and his legs in shape,'' Twins manager Ron Gardenhire said. ''I think they say it was bilateral leg weakness, which is causing all kinds of soreness. He's compensating because of the surgery he had this winter.''
Gardenhire is not sure how long Mauer will be out.
''He's been, definitely, very sore over the last few days,'' Gardenhire said. ''Shoulder. Elbow. Hips. I think it's just the legs are not strong enough underneath him. He says he feels terrible. We have to shut him down early in the season and try to get him well.''
The three-time AL batting champion is hitting .235 with four RBIs in nine games this year. Earlier this season, Gardenhire said Mauer got banged up while blocking a lot of pitches in a game from Francisco Liriano.
Minnesota is recalling catcher Steve Holm from Triple-A Rochester to replace Mauer.
Carl Pavano pitched eight shutout innings for the Twins, but was denied the victory when closer Joe Nathan gave up a two-run double to Matt Joyce in the ninth.
Minnesota regained the lead in the 10th on Danny Valencia's RBI single off Kyle Farnsworth (1-0).
Tampa's Sam Fuld singled with one out in the bottom of the 10th off Matt Capps (1-1) and Damon followed with his third homer of the season, a drive into the first row of the right-field seats.
''You can't panic,'' Gardenhire said of the Twins, who are 4-8. ''You can't worry about it. You just have to keep playing. Everybody would love to get off to a great start. You have to learn through those things and you just have to keep plugging away. I think we'll be fine.''
Delmon Young and Drew Butera drove in sixth-inning runs for the Twins, seemingly supplying all the offensive support Pavano needed.
Felipe Lopez began Tampa Bay's ninth-inning rally with a one-out, bloop double off Nathan. Ben Zobrist then walked and Joyce drove his third hit of the game into the gap in right to tie it.
''A ball falls in on Joe and if that doesn't happen they've got two outs in the ninth,'' Capps said. ''It's tough to do what they did with two quick outs right there. That changed the whole aspect of the ninth inning. I made a pitch on a Fuld and it found a hole. Same thing with Damon. I threw the ball where I wanted it to go and he put a good swing on it and got enough of it to end the ballgame.''
NOTES: Nathan has converted 3 of 4 save opportunities this season. ... Capps had a stretch of 12 straight successful save chances, dating back to Aug. 17 against the Chicago White Sox. ... Michael Cuddyer batted second in the Minnesota lineup for the first time since July 30, 2005.
---
---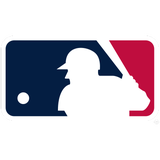 Get more from Major League Baseball
Follow your favorites to get information about games, news and more
---