Major League Baseball
Major League Baseball
Marlins 3, Nationals 2(10)
Published
Apr. 6, 2011 4:54 a.m. ET

A grinning Donnie Murphy zigzagged near first base, trying to avoid being caught by a mob of jubilant Florida Marlins teammates, then gleefully heaved his helmet 40 feet in the air.
It was a celebration long in coming. The Marlins endured nine innings of poor clutch hitting Tuesday before Murphy delivered a bases-loaded, two-out single in the 10th to beat the Washington Nationals, 3-2.
''When your teammates are coming out there to congratulate you and cheer, it's fun,'' Murphy said.
Lots of frustration preceded the fun. The Marlins came from behind twice but went into extra innings 0 for 10 with runners in scoring position.
''It seems like they're pressing,'' manager Edwin Rodriguez said. ''The right guys are at the plate. It's one of those slumps. I hope we can get back on track.''
The Nationals shared that sentiment after going 1 for 8 with runners in scoring position. Through four games they're batting .121 (4 for 33) in those situations.
Omar Infante reached to start Florida's 10th when right fielder Jayson Werth dropped a shallow pop fly for an error.
''Totally my fault,'' Werth said.
Infante advanced on a wild pitch, and Hanley Ramirez was intentionally walked by Drew Storen (0-1). After Gaby Sanchez's single loaded the bases, Sean Burnett took the mound, and Logan Morrison popped out and John Buck struck out.
Murphy then singled on an 0-1 pitch. He was back in the lineup after bruising his right hand Saturday when he was hit by a pitch.
There were no injuries in the postgame celebration, although Murphy second-guessed himself regarding the tossing of his helmet, which landed in the infield dirt.
''I threw it a little higher than I wanted to,'' he said. ''I'll watch out next time, because I almost took out a teammate.''
Murphy's accustomed to such celebrations. He played sparingly last year but had walkoff pinch hits four days apart for Florida.
''It seems like Donnie likes those situations,'' Rodriguez said.
Only a few thousand saw the finish. Marlins attendance has declined by at least 8,000 with each game this season, and Tuesday's crowd was 10,482.
Edward Mujica (1-0) pitched a perfect 10th and struck out two, but before that the Nationals had lots of chances. They stranded 12 runners and had another thrown out trying to score.
''Everybody just wants to do the job right now, and maybe we're pressing a little bit,'' Werth said. ''We just need to relax and play the game.''
The Marlins' starting lineup was again without cleanup hitter Mike Stanton, sidelined with a strained left hamstring. They've scored nine runs in the three games he has missed.
Stanton pinch-hit in the ninth and walked.
Ryan Zimmerman hit his first home run to give the Nationals a 2-1 lead in the third. Morrison hit his second homer for Florida.
But both teams were awful in RBI situations.
Two Marlins pitchers walked the bases loaded for Washington in the seventh, but Wilson Ramos grounded out to end the inning.
A base-running mistake cost the Nationals a chance to take the lead in the eighth. With Jerry Hairston at first and two out, Werth doubled off the wall, but left fielder Morrison quickly got the ball back into the infield. Hairston took a big turn at third, then stopped and was tagged out to end the threat.
Third-base coach Bo Porter took the blame.
''It was a bad read on my part,'' he said.
Chris Coghlan, playing center field this season for the first time in his professional career, robbed the Nationals of two runs in the first inning. Coghlan sprinted into deep left-center and made a leaping catch of Rick Ankiel's fly with two on and two out.
''That's the game right there, that catch,'' said Marlins starter Anibal Sanchez. He went 5 2-3 innings in his first start of the season, allowing seven hits and three walks but only two runs.
Washington's Jason Marquis allowed a baserunner in every inning he worked but gave up only two runs in 6 1-3 innings. He had two strikeouts - both called with runners in scoring position.
NOTES: RHP Chris Volstad, scheduled to start Wednesday, went 4-0 with a 5.28 ERA in five starts against Washington last year. ... Florida's Ramirez came into the series with a career average of .360 against Washington and 25 homers in 88 games. ... The Nationals' Ian Desmond and Danny Espinosa were held out of the starting lineup. Desmond is 0 for 13. ... Washington's Michael Morse has struck out six times in 13 at-bats.
---
---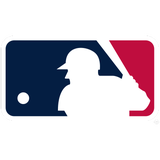 Get more from Major League Baseball
Follow your favorites to get information about games, news and more
---