Major League Baseball
Major League Baseball
Mariners C Montero 1 constant in no-hitter
Published
Jun. 10, 2012 12:52 a.m. ET

Still giddy from one unlikely no-hitter, Seattle catcher Jesus Montero went around the clubhouse on Saturday searching for autographs.
Montero printed pictures of the six pitchers involved in Friday's combined no-hitter against the Los Angeles Dodgers, plus a couple shots of the on-field celebration. He handed out the photos with a Sharpie and asked for a signature, the phrase ''no-hitter'' and the date.
The rookie catcher turned to scrapbooking to chronicle the surprising gem.
''(I) wanted them to sign it and remember this day,'' Montero said. ''Last night was so special for me, I want to remember that. When I get to be old, really old, I'll remember then.''
Montero was the one constant in the 10th combined no-hitter in major league history. Kevin Millwood started the game, then was followed by a parade of relievers after injuring his groin and coming out after the sixth inning.
Millwood had an MRI, but the results were not known prior to Saturday's game against Los Angeles.
The Hall of Fame requested three items from the no-hitter: a ball signed by all six pitchers, Millwood's cap, and a public relations employee's scorecard.
New closer Tom Wilhelmsen has the ball from the final out. He's not sure what to do with it, considering six pitchers - Millwood, Charlie Furbush, Stephen Pryor, Lucas Luetge, Brandon League and Wilhelmsen - were involved.
''It's in a safe place for now,'' Wilhelmsen said. ''I have asked a couple of folks what the right thing to do is, and I will continue to ask until I find the answer I want to hear.''
Wilhelmsen's joking aside, what happened Friday was quite the accomplishment. The Dodgers have the best record in baseball and the six pitchers that combined for the no-hitter made the feat even more unlikely.
The 37-year-old Millwood is in his 16th season. He got off to a rough start this year, putting his rotation spot in jeopardy, but has rebounded of late. The right-hander is 3-1 with a 1.46 ERA in his last six starts, lowering his ERA for the year to 3.57. Opponents are hitting .238 against him, his lowest batting average against since he went 18-8 with the Atlanta Braves in 2002.
Furbush has a career 5.04 ERA. Pryor earned his first major league win Friday night despite the shakiest outing among the group. The hard-throwing rookie, who has been in the majors for a week, walked two and struck out one for the only out he recorded.
Luetge, a rookie used primarily as a situational lefty, replaced Pryor and allowed James Loney's sacrifice before departing with runners on second and third with one out in the eighth.
Then League came in. After losing his closing job because he had not been effective in late-game, pressure situations, he retired two batters to snuff out the Dodgers' best scoring chance.
Wilhelmsen joined the Mariners in 2011. He was a bartender for five years after quitting pro baseball when his 2004 suspension for testing positive for marijuana ended.
The six pitchers ties the record for the most used in a no-hitter. It also was the second no-hitter at Safeco Field this season, joining Phil Humber's perfect game for the White Sox in April.
The two gems are the first no-hitters in the park's 13-year history, and umpire Brian Runge was behind home plate for both of them.
Johan Santana of the Mets and Jered Weaver of the Angels are the only other players with no-hitters this season.
The Dodgers' clubhouse was loose Saturday morning. Manager Don Mattingly was not taken back by the result.
''There really was nothing really about the game, other than getting beat, that I was really dissatisfied with,'' Mattingly said. ''I didn't feel a lack of effort or anything like that. They shut us down.
''It's not one of those you walk away from, gee, I'm really disappointed with my club, they didn't come to play . the biggest disappointment is you didn't get a win. Wouldn't matter if it was 10-9, 5-4, 3-2 or 1-0. It's going to be an L no matter how you slice it.''
It was sliced in a rare six ways, but Mariners manager Eric Wedge has already moved on.
''Last night, was last night, and today's today,'' Wedge said.
---
---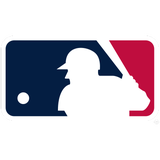 Get more from Major League Baseball
Follow your favorites to get information about games, news and more
---