Major League Baseball
Major League Baseball
Mariners 7, Rangers 0
Published
Jul. 15, 2012 6:37 a.m. ET

Felix Hernandez dominated the Texas Rangers again on Saturday night.
Hernandez allowed three singles and struck out 12 in Seattle's 7-0 win Saturday.
''Those guys are dangerous,'' Hernandez said. ''Just tried to throw on the corners.''
Hernandez leads the majors in strikeouts with 140.
In two starts against the Rangers this season, he's allowed one run in 17 innings, struck out 19 and given up nine hits.
Rangers starter Yu Darvish (10-6) struggled against the Mariners.
Darvish's lack of control and a couple of grounders put the Mariners up 4-0 in the first inning.
Darvish came into Saturday averaging 9.3 walks per nine innings in his two outings this year against the Mariners.
Darvish walked Dustin Ackley to start Saturday's game, then hit Casper Wells with a 3-2 pitch after Ichiro Suzuki singled. A four-pitch walk to John Jaso followed, scoring Ackley.
Michael Saunders' hard grounder went off Michael Young's glove at first for an error. After Justin Smoak popped up, Kyle Seager singled in two more runs.
Darvish ended the 33-pitch inning by striking out Carlos Peguero and Brendan Ryan.
''You put those guys on the bags, and someone will find a way to get a base hit,'' Texas manager Ron Washington said. ''The guys that were on the bags, other than Ichiro, were on for free. Those are the types of things Yu has to continue to work on.''
Darvish allowed eight hits, seven earned runs, four walks and four strikeouts in 6 1-3 innings.
Hernandez took advantage of the early run support and cooled off the powerful Rangers' offense. Josh Hamilton and Nelson Cruz each struck out three times.
''He only needed one run,'' Ackley said. ''It was nice to put those runs up and give him a little cushion. When he's relaxed out there, it's almost impossible.''
Cruz's seventh-inning strikeout was the 10th of the game for Hernandez (7-5), the fourth time he has reached at least that mark this season and 20th time in his career.
''As good as I've seen him,'' Mariners manager Eric Wedge said. ''I've said that a few times lately. Just shows you how special he was tonight. I thought maybe the best fastball we've seen him have this year.''
Ackley's first solid contact of the game caromed off Darvish's left shin in the second, and the pitcher threw him out.
''I've got to take a look at it tomorrow and see where I am,'' Darvish said of his leg. ''I really don't think it's going to affect me.''
Ackley hit a line drive off the center field wall in the fourth inning to drive in Seager and give the Mariners a 5-0 lead.
Jaso's solo homer to left-center field in the fifth, his fourth this season, pushed Seattle in front 6-0.
Saunders' seventh-inning double to right field drove in Wells, who had singled. Darvish then walked Smoak, which ended his night.
The seven runs allowed were a career high for Darvish, and he has a 9.00 ERA in three starts against Seattle this year. Five of Darvish's six losses are on the road.
Notes: The Rangers recalled catcher Luis Martinez and option RHP Yoshinori Tateyama to Triple-A Round Rock on Saturday. Martinez provides insurance at catcher, since the Rangers are trying to rest Mike Napoli (thigh bruise) until Tuesday's series in Oakland. ... Hamilton is hitting .167 in his career against Hernandez. ... Seattle scored five-plus runs for just the 30th time this season.
---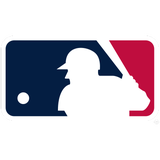 Get more from Major League Baseball
Follow your favorites to get information about games, news and more
---