Major League Baseball
Major League Baseball
Mariners 4, Padres 0
Published
May. 22, 2011 7:04 a.m. ET

Seattle rookie starter Michael Pineda reached base twice on Saturday night, or just once less than the San Diego Padres did through eight innings.
That's how well it's going for the Mariners and their talented pitchers, and how poorly things are going for the Padres in their own ballpark.
Pineda allowed only two hits while striking out nine in seven dominating innings and Mike Wilson had two run-scoring hits to lead the Mariners to a 4-0 win against the scuffling Padres.
Pineda (6-2) and relievers David Pauley and Jamey Wright combined to four-hit the Padres and strike out 13. It was Seattle's fifth shutout of the season and its 26th in interleague play, the most by any team since the AL and NL began playing each other in 1997.
''Michael threw another good ballgame,'' manager Eric Wedge said. ''It was a different type of ballgame for him, seeing as how he had to go up and hit and he was on the basepaths a couple times. All in all, he handled himself tremendous, as he has all year long.''
Pineda frustrated the Padres with his fastball and slider. Since the game was in an NL ballpark, he also had to hit for the first time. He put the ball in play twice, reaching on an error on Padres starter Clayton Richard in the second and a fielder's choice in the sixth, a play in which Brendan Ryan was caught in a rundown but eventually led to the Mariners scoring their final run.
''Today is a big day for me, yes,'' Pineda said. ''It's my first time hitting in the big leagues. So the baserunning, a little ground ball, I was running nice and easy, but when I looked at the pitcher, oh, the error, I'm running fast. The second time when the pitcher, a ground ball nice and easy, he's looking for third base and I'm running fast.''
As Ryan was caught in a rundown between third and home, Jack Wilson took third and Pineda advanced to second. Wilson scored on catcher Kyle Phillips' errant pickoff throw to make it 4-0.
The Padres were shut out for the ninth time, the most in the majors. San Diego's home record of 8-17 also is the worst in the bigs. The Padres have totaled one run, eight hits and 22 strikeouts in the first two games of this series, and must face reigning AL Cy Young Award winner Felix Hernandez on Sunday. They've struck out 39 times in the first four games of this eight-game homestand.
''I don't know if there is anything specific I could point to,'' Padres leadoff batter Will Venable said about San Diego's struggles at Petco Park. ''I'm not sure. It's nothing really about the ballpark that makes a difference.''
The Mariners won their fourth straight game. Jack Wilson had two hits, an RBI and scored a run.
The Mariners frustrated the light-hitting Padres for the second straight night. After Erik Bedard allowed only three singles while striking out nine in Friday night's 4-1 win, Pineda allowed only a double to Orlando Hudson in the second and a single by pinch-hitter Eric Patterson in the sixth. The big right-hander struck out the side in his last inning, the seventh, the third time in his nine big league starts that he's struck out nine. He hasn't allowed a run during his last 14 innings in his last two starts.
''Good fastball. He locates pretty well,'' Venable said. ''His sinker, if it's up, the bottom kind of falls out, almost like a curveball. He's a good, young, talented kid.''
Pauley struck out the side in the eighth and Wright struck out Will Venable leading off the ninth, making it seven straight Padres to go down on strikes. Wright allowed two straight singles before getting the final two outs.
The Padres had only one runner reach third. Chase Headley walked leading off the fourth, stole second and advanced on Ryan Ludwick's fly out before being stranded.
The Mariners had three straight singles with one out in the second against Richard (2-5), including Mike Wilson's base hit to bring in the game's first run. Jack Wilson followed with a sacrifice fly to make it 2-0.
After Brendan Ryan was hit by a pitch with one out in the fourth, Mike Wilson followed with an RBI double to right-center.
Richard allowed three runs and seven hits in five innings, struck out two and walked one.
NOTES: Hernandez will oppose San Diego's Tim Stauffer on Sunday. ... The Mariners have allowed two or fewer runs in their last five games. ... Seattle starters have gone at least seven innings in eight straight starts and 13 of 17. ... Richard is 0-3 in five home starts. The Padres have scored four runs while he was in those games.
---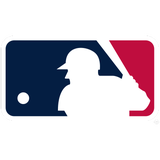 Get more from Major League Baseball
Follow your favorites to get information about games, news and more
---