Major League Baseball
Major League Baseball
Manuel wants Mets to focus on fundamentals
Published
Feb. 25, 2010 10:25 p.m. ET

Jose Reyes playfully pulled on Johan Santana's cap when the New York Mets gathered in the outfield before their first full-squad workout. David Wright looked around and saw most of the players that finished last season on the disabled list.
It definitely seemed as if Jerry Manuel's message was well-received.
The manager kept it simple when he addressed the Mets before they hit the field Thursday for the first time with everyone in camp, urging his team to focus and have a good time.
``I love the first day,'' right fielder Jeff Francoeur said. ``I always say I love when you get into meetings and GMs, coaches talk about the expectations for the team and different stuff like that. I thought Jerry did a great job today just talking about how we need to have some fun, we need to be focused and stay healthy.''
The Mets had trouble with all three of those things last year, when a long list of injuries led to poor play on the field and a dour atmosphere in the clubhouse. They stumbled all the way to 70-92 - their worst record since going 66-95 under Art Howe in 2003.
Manuel wants his team to move on from last year's disaster, starting with Thursday's drills and batting practice as a stiff wind whipped through New York's spring facility on an unseasonably cool day in South Florida. Santana threw his first bullpen session to new Mets catcher Rod Barajas, and Jason Bay shagged some balls in left.
Francoeur also got in on the positive vibe when his surgically repaired left thumb held up well during a drill that requires hitters to swing at 40 consecutive curveballs.
There was one notable absence: All-Star closer Francisco Rodriguez has conjunctivitis, also called pink eye, and is being kept away from the team while he recovers.
``In his situation, it's not as critical for us,'' Manuel said, ``because of what you expect from him once the season starts. I don't think it's a thing that we are concerned about in a sense that he's missing time.''
Manuel was less expansive on his morning address to the team.
``We talked about the same things we talked about with the pitchers and that's pitching, defense, baserunning - those things are going to be a point of emphasis in this camp,'' he said. ``And that's about it, man. That's about far as much as I can give you.''
Manuel wasted little time emphasizing his message. After the Mets warmed up, the first drill on one field focused on anticipating balls in the dirt when you're on the basepaths. Some of the pitchers practiced where to go on infield nubbers.
``I think that we made some adjustments to kind of what we did in spring training last year, you know, for the better,'' Wright said. ``I know it's just the first day but I like the direction that the spring training is headed in.''
Santana also was upbeat after his first session with Barajas, who finalized a $500,000, one-year contract on Wednesday. The possible opening-day batterymates worked through signs and game situations with pitching coach Dan Warthen as general manager Omar Minaya and chief operating officer Jeff Wilpon watched nearby.
Santana looked strong and healthy after undergoing season-ending left elbow surgery last year. The two-time Cy Young Award winner treated the mound time almost like a simulated game, warming up with about 30 throws before the 45-pitch session.
``I actually feel way ahead of the game than what I used to be in the past,'' said Santana, who is in line to make his first spring start sometime between March 9-12. ``I think we're trying to get ready. We had a plan, and that was the plan for today.''
---
---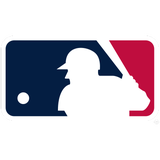 Get more from Major League Baseball
Follow your favorites to get information about games, news and more
---