Major League Baseball
Major League Baseball
Lincecum looking for ways to get back on track
Published
Jun. 14, 2012 4:00 a.m. ET

Tim Lincecum insists he must rediscover his old swagger to start pitching like his old dominant self.
The two-time NL Cy Young Award winner will start reminding himself that he is indeed one of baseball's best, and he must take the mound and show it. San Francisco's hard-throwing right-hander (2-7) is mired in an eight-start winless stretch in which he is 0-5 - and his next chance is Saturday against the Mariners in his hometown of Seattle, where he hasn't pitched since his college days at Washington.
Lincecum said Wednesday his new approach entails, ''remembering who I am. Remembering what I've done and taking that out there with me. Not going out there gloatful, but kind of a sense of arrogance a little bit.''
''I can't really pinpoint any one reason,'' he said of his struggles. ''At one point, it's the bad inning and another it's walks and another is not being aggressive in the strike zone or throwing too many secondary pitches. Those kinds of things get in your head. When it comes down to just executing what pitch the catcher throws down and I keep going over that again, but I'm just looking for that break where I'm trusting myself out there 100 percent of the time, giving myself the benefit of the doubt 100 percent of the time and knowing that I'm out there for a reason.''
Lincecum certainly figured things out in 2010, enduring an 0-5 August before adding a new pitch and winning the Game 5 World Series clincher at Texas as the Giants captured their first championship since moving West in 1958.
Manager Bruce Bochy likes Lincecum's approach in an effort to regain his confidence.
''I totally agree. I think that's how all players should be,'' Bochy said. ''You have to have that confidence and you have to realize you have a gift. Don't let that self-doubt creep in there. You've got to believe. It doesn't matter what we think. We know how good he is. It's always up to the player to believe how good he is. I think that's right on with his thinking, and that's how he has to hit the mound.''
Bochy, general manager Brian Sabean and pitching coach Dave Righetti have decided to let Lincecum get right on the mound - for now, anyway - rather than skipping his turn in the rotation or pushing him back.
On Wednesday, Lincecum studied video with Righetti and bullpen coach Mark Gardner of a victory against the Atlanta Braves from the 2010 NL division series.
''Trying to get that feel back and knowing what that mind-set was,'' Lincecum said. ''It's easy to kind of go back there and remember what it's like. I was spotting my fastball better. It wasn't 94 (mph). It was still 90, 91 and still getting away with it. It's just finding that and knowing that I got away with it. It wasn't like necessarily getting away, I was just executing pitches.''
He hopes that will be the case Saturday at Safeco Field as he pitches in front of plenty of family and friends, many of whom would have loved to see the Mariners select the star pitcher with the fifth pick in the 2006 draft. The Giants took him with the 10th choice.
No hard feelings on Lincecum's part. He is focused more on pitching well this weekend than socializing with what should be a nice reception from fans.
''I really don't know what to expect. I mean, hopefully it's good,'' Lincecum said. ''I'll always call that home. There's the wet, damp, green mountainous feeling just being there.''
---
---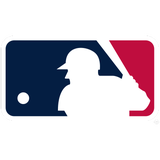 Get more from Major League Baseball
Follow your favorites to get information about games, news and more
---