Major League Baseball
Major League Baseball
Jeter returns to Yankee Stadium as Williams' No. 51 retired
Published
May. 24, 2015 7:43 p.m. ET

NEW YORK (AP) Bernie Williams stood in front of the pitcher's mound, flanked by Derek Jeter, Mariano Rivera, Andy Pettitte and Jorge Posada, all clothed in finely tailored suits rather than the pinstriped baseball uniforms in which they earned fame and fortune.
The fab five appeared together in public for the first time Sunday night as formers - former teammates, former All-Stars, former champions - to celebrate the retirement of Williams' No. 51 and the unveiling of a Monument Park plaque in his honor.
''I miss the game, and I wish I could be playing now,'' said the 46-year-old Williams, who took his last swings in 2006. ''Well, maybe not - you don't want the 2015 version of Bernie Williams. This one is more suited for a guitar than for a bat.''
Jeter made his first public appearance at Yankee Stadium since retiring last September, morphing from captain and shortstop to elder statesman, a visual reminder that their era of Yankees greatness is no more.
''He was giving me a hard time,'' Williams said during the Yankees' 5-2 loss to Texas, New York's 10th defeat in 11 games. ''It seems like we regress back into the time back when we were playing. Psychologically, everything seems like it was yesterday when we were playing.''
After all the parades up the Canyon of Heroes, the only processions since 2009 have been to Monument Park behind the center-field wall.
Manager Joe Torre's No. 6 was retired last year, Posada's No. 20 is to be retired Aug. 22 and Pettitte's No. 46 is taken out of circulation the next day. That raises the total of New York's off-limits integers to 20, and Jeter's No. 2 - the last available single digit - is sure to follow.
New York was without a championship team since 1978 when Williams & Co. won in 1996, Jeter's rookie season. Three in a row followed from 1998-00, and the Yankees fell two outs short in 2001.
Torre, who managed those four title-winning teams, talked about how Williams was different from the other key players on his team.
''I don't think playing the game was very easy for him because he didn't have the baseball instincts that a lot of the guys had,'' he said. Yet, he added ''Bernie was every bit as important as anybody on that ballclub.''
''He never tried to get attention,'' Torre said. ''I told him one day, `You're a leader on this ballclub' and he just looked at me like I was crazy.''
New York gave Williams a 14-karat white gold milestone ring with his number in diamonds plus a framed replica of his plaque.
Williams spoke to fans for 9 1/2 minutes before the game. The public-address system made it sound like old times, playing The Trammps' ''Disco Inferno'' with its repeated lyrics of ''burn, baby, burn'' and Blue Oyster Cult's ''Burnin' For You.''
''This is unbelievable,'' Williams said. ''Never in my wildest dreams I would have thought that a skinny little 17-year-old kid from Puerto Rico could be here this day in this celebration. I am overwhelmed.''
A five-time All-Star and the 1998 AL batting champion, Williams batted .297 with 2,336 hits, 287 homers and 1,257 RBIs in 2,076 games. He was what current manager Joe Girardi called ''just a quiet guy that liked to string his guitar and was a good teammate, made people laugh around him and entertained us.''
William is pursuing a jazz performance degree at the Manhattan of School of Music and has a Latin Grammy Award nomination. Pettitte recalled the musical charter flights.
''You see him lying in the back of the plane, and he's got his guitar laying there, and he's got a pillow on top of the guitar and taking a nap,'' Pettitte said.
Paul O'Neill, Tino Martinez, David Cone also were on hand for the celebration, seated on white chairs lined up on the infield grass. Jeter did not speak with the media.
''I think he's very at peace with where he is right now in his life,'' Williams said. ''An important part of players when they retire and no longer play is to make the transition, from what I call, going a thousand miles an hour to more of a normal kind of pace.''
Williams had never publicly stated he was retired until this year.
''I really wanted to make sure that I was not going to come back,'' Williams said.
He is not. None of them are.
---
AP freelance writer Charles O'Brien contributed to this report.
---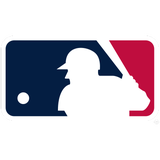 Get more from Major League Baseball
Follow your favorites to get information about games, news and more
---