Boston Red Sox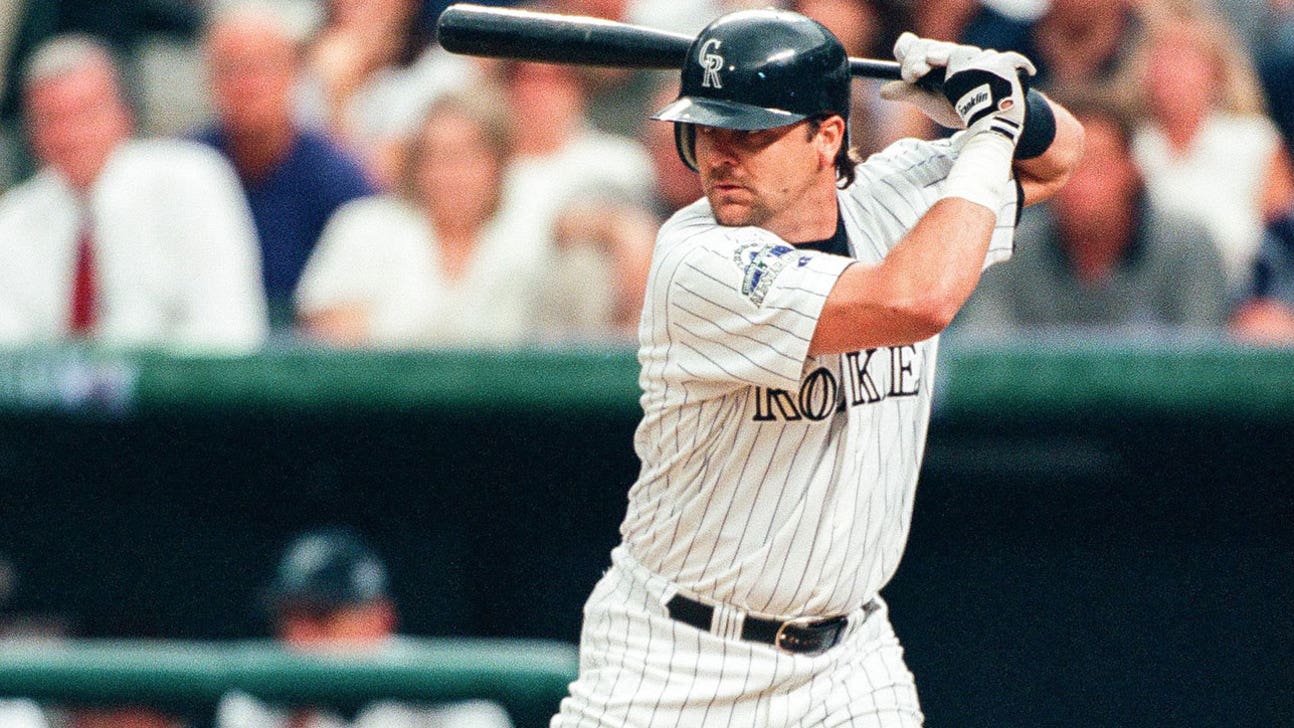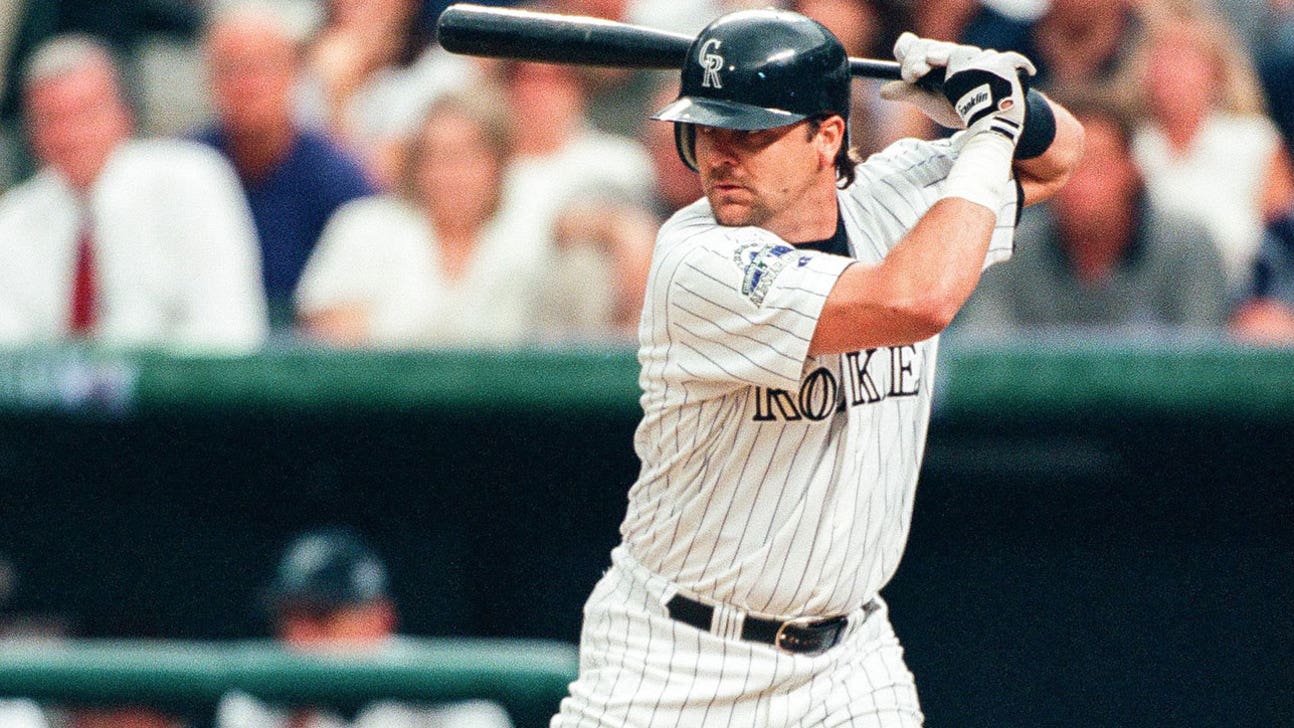 Boston Red Sox
JAWS and the 2017 Hall of Fame ballot: Larry Walker
Updated
Mar. 4, 2020 11:35 p.m. ET

Sports Illustrated, Jay Jaffe/Sports Illustrated
The following article is part of my ongoing look at the candidates on the BBWAA 2017 Hall of Fame ballot. Originally written for the 2013 election, it has been updated to reflect recent voting results as well as additional research. For a detailed introduction to this year's ballot, please see here. For an introduction to JAWS, see here.
A three-time batting champion, five-time All-Star and seven-time Gold Glove winner—not to mention an excellent base runner—Larry Walker could do it all on the diamond. Had he done it for longer, there's little question that he'd be en route to a plaque in the Hall of Fame, but his 17 seasons in the majors were marred by numerous injuries as well as the 1994–95 players' strike.
Yet another great outfielder developed by the late, lamented Montreal Expos—Hall of Famer Andre Dawson and current ballot-mates Vladimir Guerrero and Tim Raines being the most notable—Walker was the only one of that group who was actually born and raised in Canada, yet he spent less time playing for the Montreal faithful than any of them. He starred on the memorable 1994 Expos team that compiled the best record in baseball before the strike hit and curtailed its championship dreams, then took up residence with the Rockies, putting up eye-popping numbers at high altitude—numbers that, as we'll see, hold up well even once they're brought back to earth.
Walker's relatively short career, high peak and extreme offensive environment put the JAWS system to the test. Via his excellence at the plate, in the field and on the bases, he compares favorably to the average Hall of Fame rightfielder even after all the adjustments are made, but for all of that, he's already been lost in the shuffle on the overcrowded ballot. After getting 20.3% of the vote in his 2011 debut and gaining a few votes in '12 and '13, his support plummeted below 12% for two cycles and rebounded only to 15.5% last year. Waiting out the traffic to to get to 75% will be a tall task, as the Hall's 2014 rule change means that he'll have just three turns on the ballot after this year.
---
| | | | | | | | | |
| --- | --- | --- | --- | --- | --- | --- | --- | --- |
| player | career | peak | jaws | h | hr | sb | avg/obp/slg | ops+ |
| Larry Walker | 72.6 | 44.6 | 58.6 | 2,160 | 383 | 230 | .313/.400/.565 | 141 |
| Avg. HOF RF | 73.2 | 43.0 | 58.1 |   |   |   |   |   |
Walker was born in British Columbia in 1966, the offspring of Larry Sr. and Mary, who gave birth to sons Barry, Carey and Gary—I'm not making this up—before Larry Jr. As a youngster, he was more focused on playing hockey than baseball as a youth; in fact, he aspired to be an NHL goalie and honed his skills by blocking the shots of friend and future Hockey Hall of Famer Cam Neely. Baseball was a secondary focus for Walker until he was cut from a pair of Junior A hockey teams. He wasn't drafted by a major league club. Instead, Expos scouting director Jim Fanning spotted him at a tournament and signed him in 1984 for a paltry bonus of $1,500 after Walker had homered with a wooden bat, which stood out among competitors using metal bats. Nonetheless, at the time, he was unbelievably raw. Walker described his background to Jonah Keri for the latter's 2014 history of the Expos, Up, Up, & Away:
I played more fast-pitch [softball] than I did baseball for a little while there [as a teenager] ... My approach to hitting was, "Guy throws the ball, I try to hit it. If I hit it, I run." But the hard part was hitting something with a wrinkle in it. I had never seen a forkball before. Sliders and curves killed me.
Walker's outstanding athleticism, freakish hand-eye coordination and mental approach stood out to his first minor league manager, Ken Brett (older brother of Hall of Famer George Brett), who oversaw him in Utica in 1986. "He was just so tough," recalled Brett in 1993 of the 18-year-old who hit just .223 with two homers in 62 games. He had yet to master the game's basic rules: Once he cut across the diamond from third to first after a hit-and-run resulted in a fly out, failing to stop and re-touch touch second.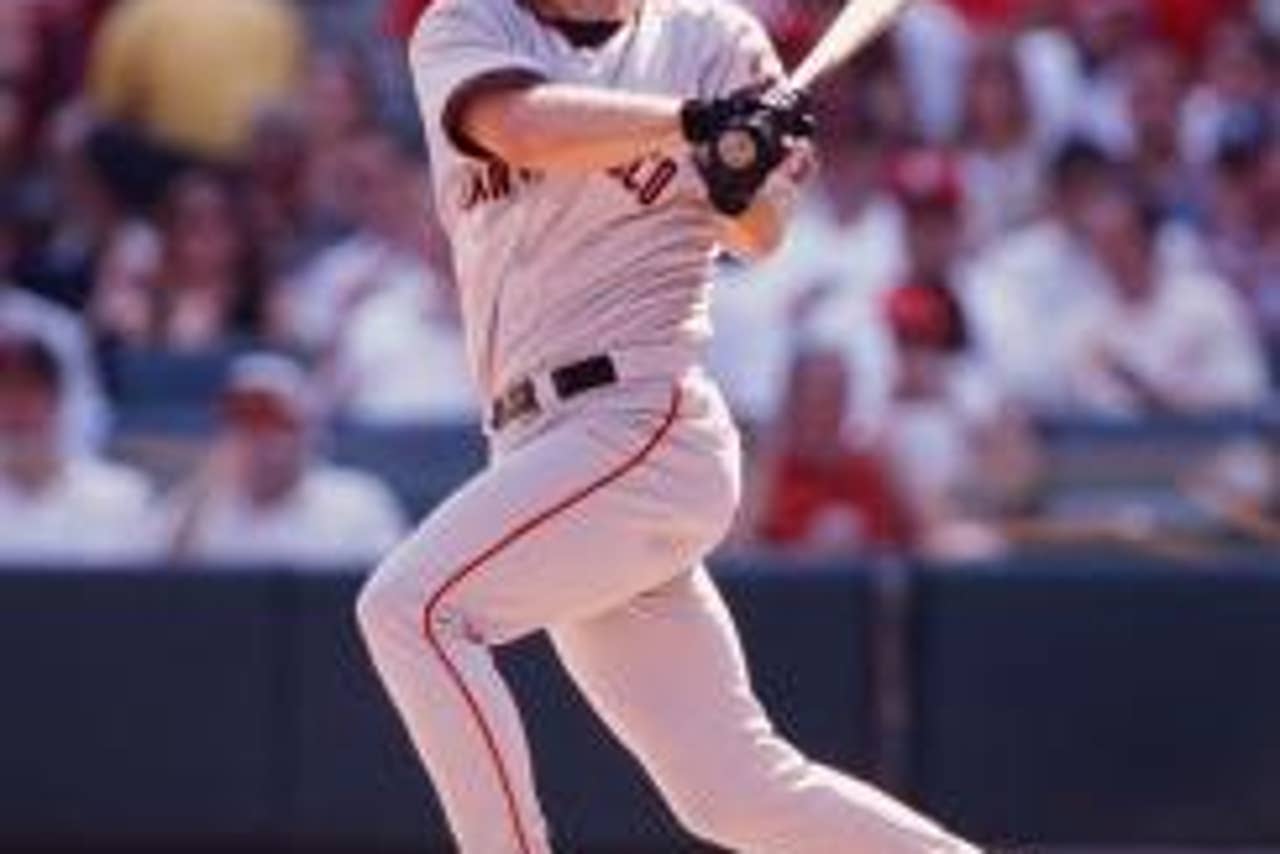 Because of his inexperience, Walker took some time to rise through the minors. His progress was further slowed by a knee injury he suffered playing winter ball in Mexico in the 1987–88 off-season that required reconstructive surgery and cost him all of the '88 campaign; even in the final year of his career, the knee still bothered him. After hitting .270/.361/.421 with 12 homers and 36 steals at Triple A Indianapolis in 1989, he made his major league debut on Aug. 16 of that year, singling off the Giants' Mike LaCoss, walking three times and scoring twice. Walker could have retired with that 1.000 on-base percentage, but instead he pressed on. He wound up hitting just .170/.264/.170 in his 56-plate-appearance cup of coffee that season.
Ranked No. 42 on Baseball America's top prospects list the following spring, Walker claimed the regular rightfield job, at times playing in an outfield that featured Raines and Marquis Grissom. His rate stats weren't much to write home about at first glance (.241/.326/.434), but that was good for a 112 OPS+, to which he added 19 homers and 21 steals en route to a 3.4 WAR season. Walker continued to develop into a potent threat, hitting a combined .293/.366/.501 for a 134 OPS+ over the next four seasons, with an average of 20 homers, 19 steals, excellent defense (+10 runs per year) and 4.5 WAR—all despite never playing more than 143 games. He served DL stints in 1991 and '93 and probably wasn't helped by playing on Olympic Stadium's notorious artificial turf.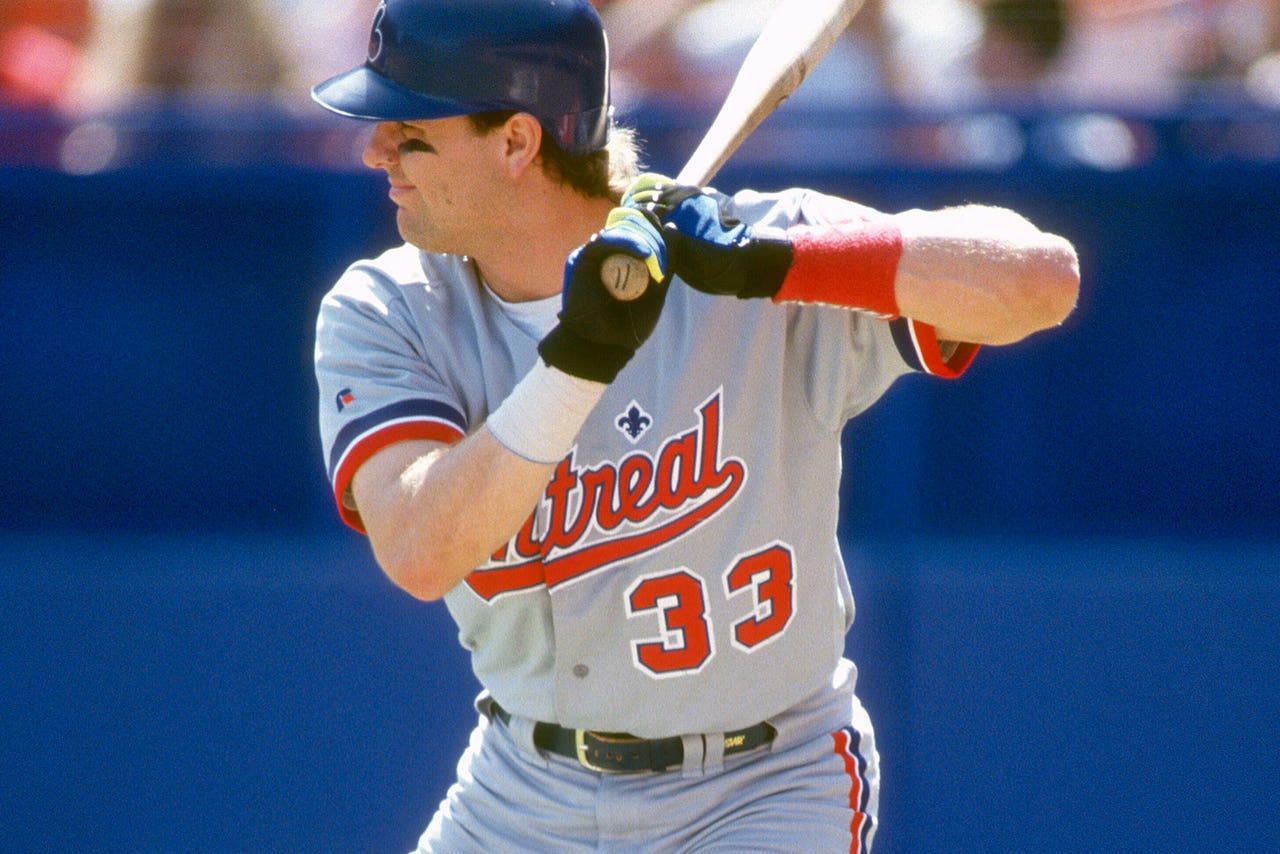 Walker's most valuable season with Montreal was in 1992, when he hit .301/.353/.506 and was 10 runs above average in the field, good for 5.4 WAR. He was en route to a similarly fine season in 1994 before the strike hit. Despite a shoulder injury that forced him to first base from late June onward, he hit .322/.394/.587 for the team that was a major-league-best 74–40 when the season ended prematurely. Alas, that marked the end of his time in Canada. With general manager Kevin Malone under strict orders to cut payroll in the wake of the strike, the Expos didn't even offer Walker arbitration, and he signed a four-year, $22.5 million deal with the Rockies shortly after the stoppage ended.
In Colorado, Walker stepped into the most favorable hitting environment of the post-World War II era. He hit 36 homers for the wild-card–winning Rockies in 1995, his first season in Denver, to go with a .306/.381/.607 line. Still, in an environment that featured 5.4 runs per game, his OPS+ fell by 20 points—that's 20% relative to the league—from 151 to 131. After missing over two months of the 1996 season due to a broken collarbone, he returned to full strength in '97 and hit a staggering .366/.452/.720 for a 178 OPS+, leading the league in on-base and slugging percentages as well as home runs (49). Only Tony Gwynn's NL-best .372 batting average prevented Walker from the rare slash-stat Triple Crown, but his 409 total bases were the most since Stan Musial's 429 in 1948. Even after adjusting for the scoring environment, Walker's 1997 campaign was worth an NL-best 9.8 WAR, and he won MVP honors.
That year also produced one of the indelible highlights of Walker's career, and a reminder of his reputation as a clubhouse cut-up. Facing lefty Randy Johnson—a former minor league teammate—in the All-Star Game, Walker watched the Big Unit's first pitch sail over his head and to the backstop. Reprising John Kruk's similar approach in the 1993 All-Star Game, Walker turned his batting helmet backward and took the next pitch as a righty before returning to the lefthanded batter's box and working a walk, to the amusement of fans as well as both teams.
Walker won batting titles in each of the next two years, hitting .363/.445/.630 (158 OPS+) in 1998 and .379/.458/.710 (164 OPS+) in '99. All three triple-slash stats led the league in the latter year, putting him in select company as the first player to lead the league in all three categories since 1980 and the first of a new wave of players to do it during the game's high-offense years. Missing about 30 games a year in each of those seasons limited him to a combined 10.8 WAR, which was still All-Star caliber.
After signing a six-year, $75 million extension with the Rockies, Walker continued to battle injuries, missing major time in 2000 due to a stress fracture in his elbow but rebounding in '01 to hit .350/.449/.662 (160 OPS+) for his third and final batting title. His 38 homers that year were the second-highest total of his career, as was his 7.8 WAR. He played two more relatively full seasons in Denver but spent the first 2 1/2 months of the 2004 season on the disabled list with a groin strain; upon returning to play 38 games with Colorado, he was traded to the Cardinals in a waiver-period deal.
Coming down from altitude, Walker hit a robust .280/.393/.560 with 11 homers in just 44 games for St. Louis, then hit a combined .293/.379/.707 with a pair of homers in each of the three rounds of the postseason as St. Louis made it all the way to the World Series before being swept by the Red Sox. He lasted only one more year, battling a herniated disc in his neck but hitting a very respectable .289/.384/.502 in 100 games, though he went just 3-for-28 in the postseason. Nonetheless, his teammates spoke of his career in glowing terms, as did manager Tony La Russa: "Most people know the kind of player that he has been his whole career. I mean, just a gifted, all-around everything. In fact, I think he probably would be in the top three of just about every category: baserunning, defense, handling the bat."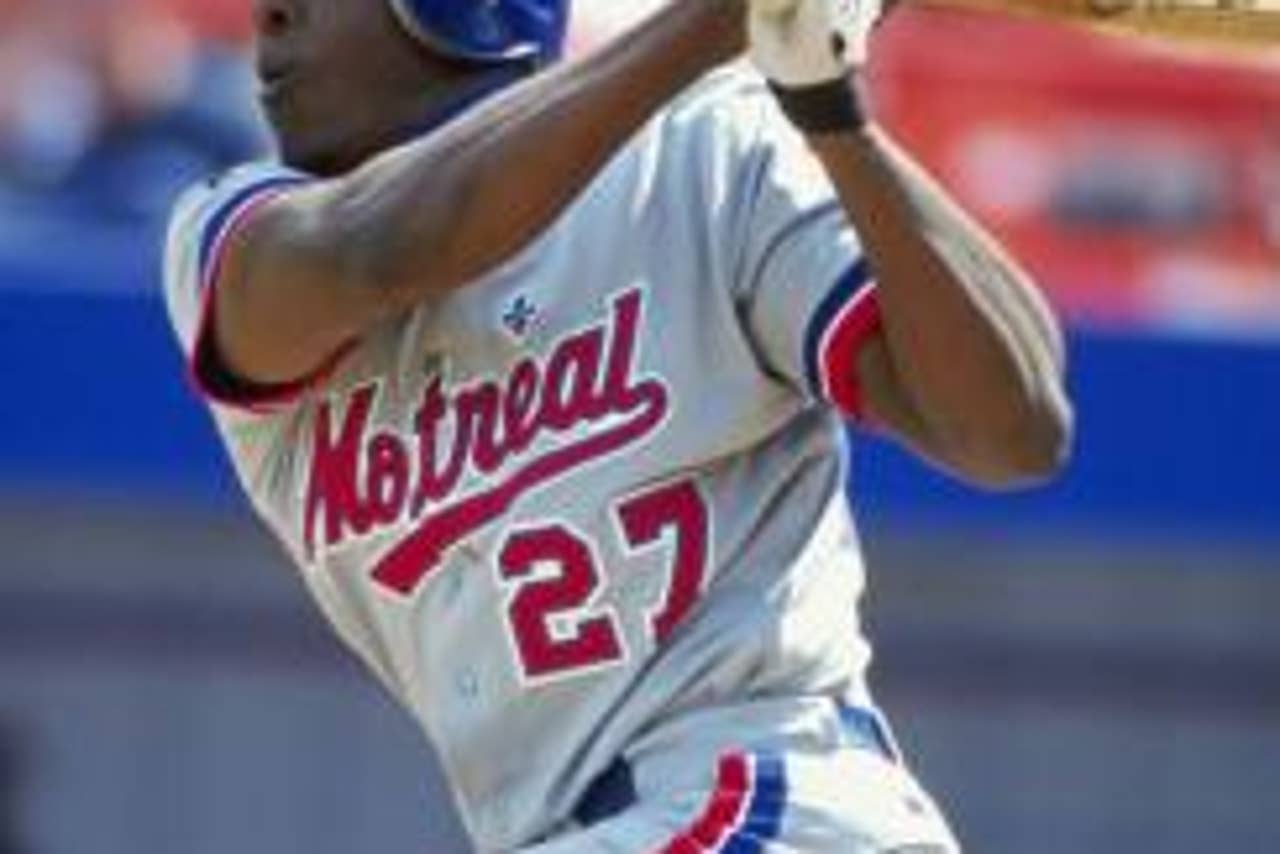 Is that a Hall of Fame career? Walker's key counting stats (2,160 hits, 383 home runs) are low for the era, particularly when one considers the advantages gained from taking 31% of his career plate appearances at Coors Field, where he put up video-game numbers: .381/.462/.710 with 154 homers in 2,501 plate appearances. Elsewhere, he hit a still-respectable .282/.372/.501. In other words, Coors added 28 points of on-base percentage and 64 points of slugging percentage to his lifetime batting line.
Baseball-Reference.com has a statistic called AIR that indexes the combination of park and league offensive levels into one number to provide a measure of how favorable or unfavorable the conditions a player faced were, just as OPS+ or ERA+ adjust a player's stats for his environment. According to the site's definition, AIR "measures the offensive level of the leagues and parks the player played in relative to an all-time average of a .335 on-base percentage and .400 slugging percentage. Over 100 indicates a favorable setting for hitters, under 100 a favorable setting for pitchers." Walker's AIR is tied for the fifth-highest among players with at least 4,000 plate appearances, with everyone above him carrying a distinctly purple tinge to their careers.
| | | |
| --- | --- | --- |
| player | pa | air |
| Neifi Perez | 5,510 | 123 |
| Todd Helton | 9,453 | 122 |
| Vinny Castilla | 7,384 | 120 |
| Dante Bichette | 6,856 | 117 |
| Larry Walker | 8,030 | 116 |
| Earl Averill | 7,221 | 116 |
| Rip Radcliff | 4,436 | 116 |
But even after letting the air out of Walker's hitting, he's tied with Chipper Jones and David Ortiz for 35th all-time in OPS+ at 141 (8,000 plate appearance minimum). That's certainly Cooperstown caliber in and of itself; he's right ahead of Hall of Famers Duke Snider (140) and Reggie Jackson (139), for example. The problem is that many of the players on that list accumulated around 30% more plate appearances over the courses of their careers than did Walker, who just couldn't stay on the field consistently enough. He topped 143 games just once (153 in 1997), and even excluding the strike years, he averaged just 129 games a year from '90 through 2003 before he really started to break down at age 37. In his seven best seasons according to OPS+, he averaged just 125 games.
Even given all of that, Walker's all-around greatness added a considerable amount of hidden value that helped him make up for lost time. Consider, for instance, his defensive statistics. According to Total Zone and (from 2003 onward) Defensive Runs Saved, he was 94 runs above average for his career thanks to his strong arm, range and instincts, a total that ranks eighth all-time among rightfielders. Then there's his work on the basepaths: Walker's base running and ability to avoid double plays was worth another 50 runs, or roughly an extra five wins.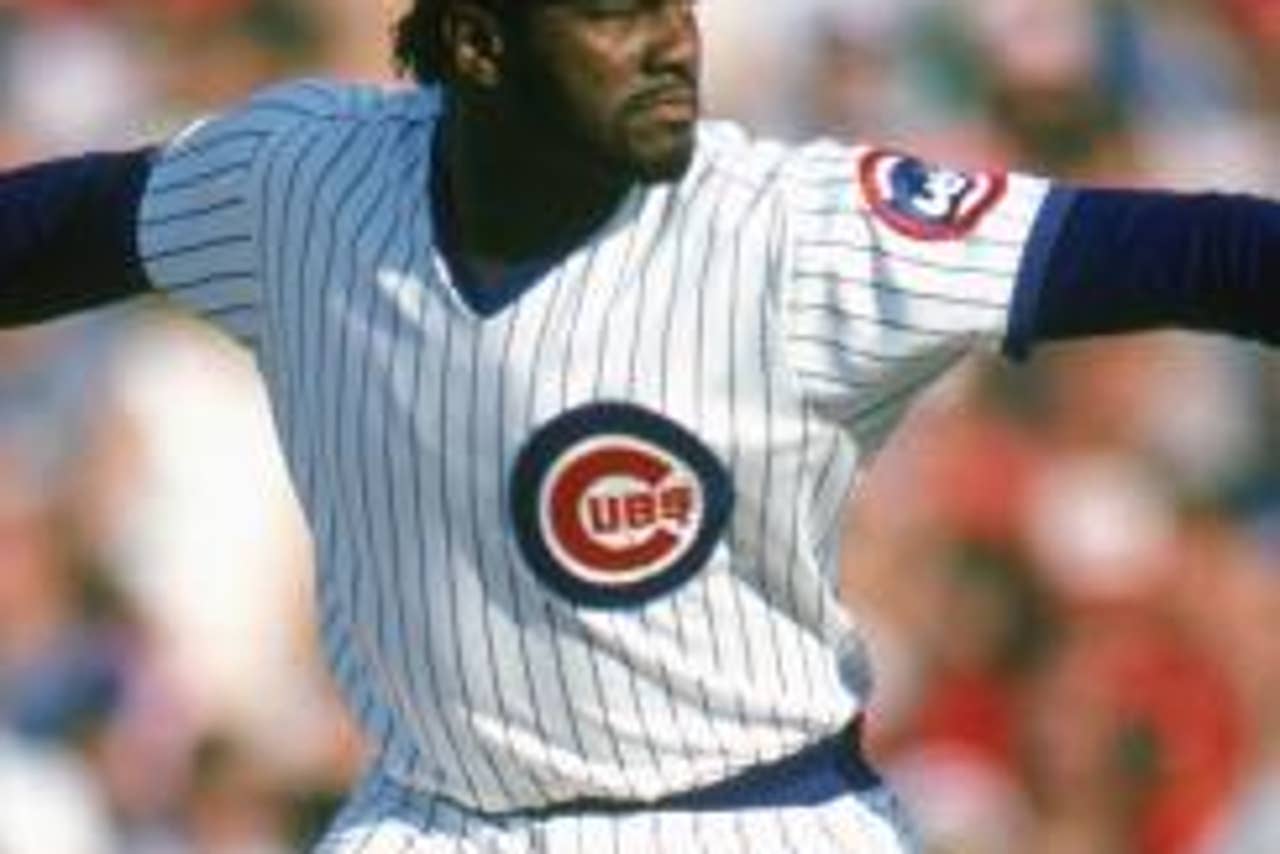 Add it all up, and Walker's 72.6 career WAR ranks 11th among rightfielders, the highest of any player from that position who is currently outside the Hall of Fame and ahead of 14 out of the 24 who are enshrined. It's 0.6 below the average enshrined rightfielder because the top-heavy list includes Musial, Hank Aaron, Babe Ruth, Mel Ott and Frank Robinson, all of whom are over 100 WAR; the rightfield standard (73.2) is the highest in my system, 1.3 wins higher than the next-highest position (centerfield, 71.9) and nearly nine wins higher than leftfield (64.3). Meanwhile, Walker's peak WAR of 44.6 ranks 11th, the highest of any rightfielder outside the Hall except Shoeless Joe Jackson and 1.7 wins above the standard. He's 10th in JAWS, the best rightfielder outside Cooperstown by this measure, and 0.5 points above the standard.
The Bill James Hall of Fame Standards and Hall of Fame Monitor stats—which dish out credit for things like seasons or careers with batting averages above .300, leagues led in key stats and playoff appearances (Walker hit .230/.350/.510 in 121 postseason plate appearances, good but hardly exceptional)—place Walker above the bar of the average Hall of Famer; he scores 148 in the latter metric ("a virtual cinch"). Those metrics, though, weren't designed with Coors Field or the sustained scoring levels of the 1993–2009 period as a whole in mind. That alone is a major reason why JAWS came into being: I wanted a tool that could adjust accordingly.
Initially, I came down on the side of a "definite maybe" on Walker, but with further study, I've become increasingly convinced that he is worthy of a spot in Cooperstown. That said, the 10-slot ballot has been so crowded in recent years that I left him off my virtual one (I don't get a real one until the 2021 cycle, by which time his eligibility will have lapsed) in both '15 and '16. Those were agonizing cuts, but from my vantage point, at least, he looks to be in better shape this year.
Actual BBWAA voters are similarly struggling to find a spot on the ballot for him. He debuted at 20.3% in 2011, with subsequent percentages of 22.9, 21.6, 10.2, 11.8 and then 15.5 last year. That's no-man's land when it comes to voting history. Since 1966, the lowest percentage any candidate has received in year six while still being elected by the writers is Bruce Sutter (24.3%), who needed 13 years to gain entry—time that Walker doesn't have given an eligibility window that's been truncated to 10 years. The lowest year-seven percentage of anyone elected by the writers is comeback king Bert Blyleven (35.4%), who needed 14 years to get elected.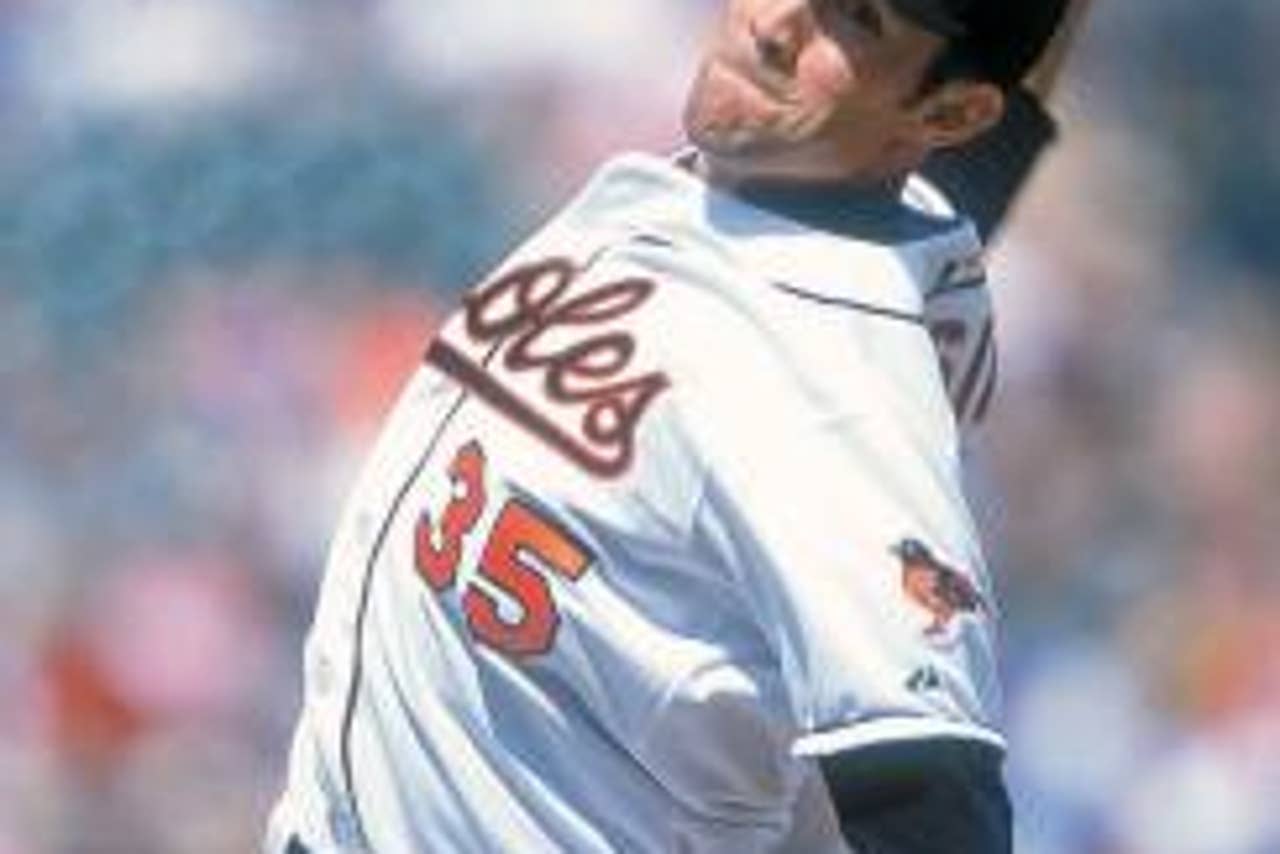 Why is there so much resistance to Walker? Beyond the ballot crowd and the injuries, he's in something of a perfect storm. As a great all-around player, a significant chunk of his value—the part stemming from on-base percentage, base running and defense—isn't reflected in his traditional counting stats, and even in this day and age, some voters never get beyond those. Candidates as varied as Ron Santo, Bobby Grich, Kenny Lofton and Jim Edmonds have struggled to an even greater degree in getting attention from the voters, falling off the ballot with less than 5% in their first years of eligibility. To be fair, offense is more easily measured than defense, which helps to explain why Edgar Martinez, who spent 72% of his career as a DH, has gotten two or three times as much support as Walker.
Then there's the Coors effect, which is unique. Voters—particularly those on the Veterans Committee—were easily suckered by shiny offensive stats from the 1920s and '30s, but today they're more wary, in part because of the inflated offensive levels throughout the game during Walker's time as well as the presumption that PEDs had something to do with it. Walker, it should be noted, has never been connected to such allegations, but his numbers may not stand out next to some of his contemporaries who have.
With three years of eligibility remaining, Walker is likely to wind up being considered by the Today's Game Era Committee, where his numbers should stand out more clearly so long as players like Harold Baines and Will Clark come up for consideration. Even so, the various small-committee processes haven't elected a former player since Bill Mazeroski in 2001, and so long as the Hall of Fame insists on considering executives and managers side-by-side with players, there's a danger that the voters' focus will always fall there first. In other words, any road that the former Montreal and Colorado star travels to Cooperstown is likely to be a rocky one.
---
---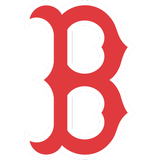 Get more from Boston Red Sox
Follow your favorites to get information about games, news and more
---