Major League Baseball
Major League Baseball
Indians counting on speedy Bourn to bounce back in 2014
Published
Mar. 5, 2015 3:52 p.m. ET

GOODYEAR, Ariz. (AP) Michael Bourn got back in the starting blocks this winter. A track sprinter in high school, Cleveland's speedy outfielder had some hurdles to clear.
At the Indians' urging, the fleet-footed Bourn spent three months working with former Olympic champion Leroy Burrell. The former world record-holder at 100 meters, Burrell helped Bourn refine his running skills, which haven't produced as many steals or runs as Cleveland hoped the past two seasons.
Bourn ran the 100, 200, 400 and relays before hanging up his running spikes after ninth grade to focus on baseball. He wasn't too familiar with Burrell, a gold medalist at the 1992 Barcelona Games.
So, can Burrell still run?
''No,'' Bourn quipped, smiling. ''Those days are over with. He used to run. He could go. He told me I underestimated him. I asked him if he could beat Bo Jackson running and he said, `Yes.' Well, that's what he told me.''
Slowed by hamstring injuries, Bourn hasn't been the speed threat the Indians envisioned they were getting when they signed him to a four-year, $48 million contract before the 2013 season. Bourn led the NL in steals four times and swiped 42 bags as recently as 2012 with Atlanta.
But in two years with Cleveland, Bourn has just 33 steals and has been caught 18 times. He twice went on the disabled list last season - he missed 56 games - with hamstring issues, which he thought were fixed after the 32-year-old underwent offseason surgery in October 2013.
After his winter on the track in Houston with Burrell, Bourn said his legs are as healthy as they've been in several years.
''They feel good,'' he said while dressing before heading out into the Arizona morning sunshine for some conditioning work. ''They feel really good. I feel in shape and I feel ready to go.''
Bourn has been revitalized by his offseason regimen, which helped him tone a sculpted body that didn't need much of a major overhaul.
The Indians, who are counting on their leadoff hitter to set the tone and table for their lineup, are thrilled by Bourn's dedication.
''I think it's pretty awesome what he did this winter,'' manager Terry Francona said. ''I don't know too many nine-year veterans who would commit themselves to a track coach. I thought that was pretty neat.''
Despite subpar seasons from Bourn, former All-Star second baseman Jason Kipnis and slugger Nick Swisher, the Indians won 85 games last season and were in the thick of the AL playoff race until fading in the final week. Cleveland appears to have the necessary pitching to contend again, but the club needs some of its regulars to bounce back.
It all starts with Bourn.
He began last season on the DL after re-injuring his surgically repaired hamstring in an exhibition game. Bourn missed the first 13 games, and was finding his groove when he got hurt again and sat out 34 games from July 6 to Aug. 14 with a strained left hamstring. Bourn gave the Indians a boost down the stretch, and wound up tying for the AL lead with 10 triples. But if he hadn't been hurt, Bourn could have changed the outcome of a few games, wins the Indians needed in the end.
Although his 290 steals since 2008 lead the majors, Bourn attempted just 16 steals - he was thrown out six times - in 2014. His legs failed him, prompting the Indians to approach him about trying something new and they pointed him toward Burrell, Houston's track coach.
''I said, `Yeah, I'm cool with that,''' Bourn said. ''We worked on more form running than anything - just try to keep your legs under you and running the way a real runner knows how to run more than I do. I'm fast, but they know how to run correctly. There's a little difference to it. So I practiced it over and over, so hopefully when the game gets started it just takes over.''
Bourn never enters a season targeting a specific number of steals, ''I just let it come as it comes.'' Francona, too, thinks it would be foolish to project Bourn's stats.
The first step is for him to stay healthy.
''With health comes confidence,'' Francona said. ''With confidence will come some of the things that you're looking for.''
So far, Bourn's on the right track.
---
---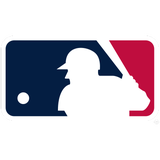 Get more from Major League Baseball
Follow your favorites to get information about games, news and more
---