Major League Baseball
Major League Baseball
How far can Santana take Mets?
Published
Apr. 12, 2012 1:00 a.m. ET

If you would've asked the Mets this winter what they expected from Johan Santana and drilled down to the core-level truth — not the ticket-selling spin — they would've said, "Anything we get is a gift from the cosmos."
The mere sight of Santana standing on the mound would be a windfall for a franchise that's been rocked by four years of misery, not to mention the catastrophe of the Madoff scandal. The result shut the financial-spigot on the Mets' day-to-day operations, dooming them, industry experts said, to a last-place finish in 2012.
Not so fast, say the Mets, who pointed to a glimmer of hope in an otherwise dreary, 4-0 loss to the Nationals on Wednesday. Yes, the Mets were overwhelmed by Stephen Strasburg and Washington's relief corps, which combined for 15 strikeouts. The Mets' relievers were just as inept as the hitters, walking seven in four innings.
Things deteriorated so fast that even the mild-mannered Jason Bay blew up over a called third strike from home plate umpire Larry Vanover, resulting in Terry Collins' ejection in the seventh inning. Yet, stitched into the day's failures was another effective start by Santana — five innings, one run, eight strikeouts — making him 2-for-2 on impressive outings this season.
The optimists in the organization are already hailing Santana as the only pitcher to fully recover from surgery on the anterior capsule in his shoulder.
First things first, however: Santana is still being limited to 100 or so pitches per outing, which has kept him from becoming the late-inning monster of his past. The Mets are slowly building up the left-hander to 110-115 pitches, but even then, there's no guarantee he'll go an entire season without needing to skip a start or even require a stint on the DL.
Realistically, the Mets should happy if they get 25 appearances from their ace with an ERA in the high 3's. Although you can't blame them for thinking the worst is over. Despite being winless so far, Santana has allowed just one earned run in 10 innings, including 13 strikeouts. Is it crazy to think Santana could stay healthy all summer and make as many as 30 starts?
"We'll see. So far I feel pretty good," he said after Wednesday's game. "The good thing is that I'm out there throwing all my pitches and competing. We'll keep building from there."
This isn't to say reconstructive surgery and age haven't exacted a toll on Santana's fastball. He's no longer capable of delivering swing-and-miss heat in the heart of the strike zone. That was Santana's signature in his early-2000s prime, back when he could light up the radar to the tune of 94 mph. That kind of velocity, coupled with an 82 mph change-up that could only be described as witchcraft, turned Santana into pure poison to hitters. That's the pitcher the Mets thought they were inheriting in 2008.
Today, however, his fastball hardly ever reaches 90 mph and has been clocked as low as 86-87 mph. Even though it's possible Santana could still kick it up a notch as he builds arm strength during the summer, the Mets are assuming the baseline will be at 88-89 mph. "And that's more than enough," said one National League scout who's been monitoring Santana's progress.
The margin for error is leaner now, but as long as Santana remains precise with his strikes, and uses his slider to keep right-handed hitters from leaning over the plate — cheating on the change-up — he'll get by. If nothing else, Santana still gets hitters out because of that enormous reservoir of self-confidence, making him, in effect, the anti-Mike Pelfrey.
The real question is how much Santana's progress can alter the Mets' fate. They created a pleasant buzz by winning their first four games, which just happened to coincide with the Yankees getting swept by the Rays. That was magic for Mets' ownership, which desperately needs to remake the image of a franchise stuck in post-apocalyptic misery.
But losing two of three to the Nationals was the reality check outsiders had been expecting, especially since it ushered in yet another injury to David Wright. Just as Santana anchors the rotation, Wright is the lineup's axis of success. While he was on the bench nursing a fractured right pinkie, everyone else has been ground into fine powder. That includes Bay, who is batting .156, Lucas Duda, who's bogged down at .136, and Ike Davis, who's a walking ghost with just one hit in his first 20 at-bats.
Collins insists the team has done, "nothing wrong" in monitoring and maintaining Wright's health, but it's hard to believe the third baseman isn't cursed. He was on the disabled list last year with a broken bone in his back, suffered an abdominal strain in spring training and is now wearing a splint on his broken finger.
The Mets are hopeful Wright will be back in the lineup on Friday, but they've already glimpsed their vulnerability. Overall, after six games, they're .167 (9-for-54) with runners in scoring position. Before he was injured, Wright was .583 (7-for-12) with a .647 on-base percentage, a home run and four RBI.
Little wonder the Mets were no match for Strasburg, who allowed just two hits in six innings while striking out nine. Before the game, Collins admitted most hitters — including his own — have "no chance" if the star right-hander gets ahead in the count. Those words were prophetic, as the manager later criticized the Mets for their passivity, specifically for taking so many pitches, "right down the middle."
It's still too early for the Mets to assume the worst, however. Their fantasy of winning 80-something games and hanging around the periphery of the wild card hasn't been quashed. If nothing else, they've got Santana, waging a relentless war against the odds, not to mention time itself. So far, he's winning.
---
---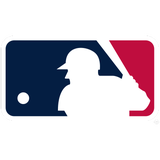 Get more from Major League Baseball
Follow your favorites to get information about games, news and more
---