Major League Baseball
Major League Baseball
Guillen to tweet, sending White Sox into twitter
Published
Feb. 24, 2010 9:31 p.m. ET

Ozzie Guillen's already going to star in a reality series starting in July. Now the colorful manager of the Chicago White Sox has a Twitter account and his general manager Ken Williams is not happy about it.
Guillen, Williams and Sox owner Jerry Reinsdorf will shoot segments for the MLB Network reality show ``The Club'' this spring. That had already prompted concern about the talkative Guillen and his often salty language.
Now Guillen's added another forum to express his many opinions on many topics.
Guillen said his tweets will be personal and not a way to tell fans what's going on with the White Sox or a way to break news. Still, it appears to be a dangerous device for a manager who's gotten in plenty of trouble over the years with his comments.
Some of the early tweets appear harmless, things like ``what I saw on the field today was a lot of grass'' and ``going to eat in half hour.'' But who knows with Ozzie?
Williams wasn't thrilled.
``No comment ... and make sure you write that it is a no comment with a head shake from side to side,'' Williams said.
``Listen, I'm a grown man,'' Guillen said. ``A lot of people think I do stuff without thinking or talking to people. Any information out there, I'm not stupid enough where I will say, 'We're going to make a move today.' ... That's not the idea. I'm not going to give fans the message before I give it to the media, it's never going to happen. The twitter is like what I am doing today, have fun with it. It's all personal.''
After the White Sox worked out Wednesday - the full squad is not due until Friday - Guillen acknowledged that Williams was not pleased about his latest venture. The two talked it over.
``I feel like I was doing something wrong,'' Guillen said. ``People are treating me like I was a murderer or something, or steal someone's money or didn't pay my taxes.
``If this thing bothers the White Sox or Kenny or Jerry then we'll talk about it. I talked to Kenny about it. I said what it was. He can see what I say. If that thing offends anyone, beat it because I didn't do anything wrong.''
Pitcher Freddy Garcia, who is also a good friend of Guillen's, said he'll be reading the Twitter posts.
``It will be interesting, whatever he says,'' Garcia said. ``I will follow him, probably. He will probably say some funny stuff, crazy stuff. It will be fun to follow him.''
Asked if he might start a Twitter account like his Chicago counterpart, Cubs manager Lou Piniella, who was about 30 miles away in Mesa, said no thanks.
``What is Twitter?'' Piniella asked. After being informed of how it works, Piniella added: ``Ozzie ... he needs more space than that.''
But don't expect the veteran manager to jump in on social networking.
``First of all, I don't know how to Twitter. Second of all, I'm not going to learn how to Twitter. Look, I've heard of Facebook. Actually, it's on my phone; I see it once in a while,'' Piniella said.
``But I'm really not a Facebook or Twitter guy, you know? I'm a prime rib and baked potato guy.''
---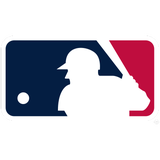 Get more from Major League Baseball
Follow your favorites to get information about games, news and more
---