Major League Baseball
Major League Baseball
Gomes, Encarnacion hit HRs as Reds top Pads
Published
Jul. 28, 2009 4:31 a.m. ET

Josh Geer was a poor match for homer-friendly Great American Ball Park.

downlevel descriptionThis video requires the Adobe Flash Player. Download a free version of the player.

Geer gave up three of Cincinnati's four homers Monday night, including a three-run shot by Brandon Phillips that set up a 6-4 victory over the San Diego Padres and helped end the Reds' longest losing streak of the season at six games.

The teams combined for seven homers, six of them solo shots.

Jonny Gomes and Edwin Encarnacion also had solo homers off Geer (1-7), a 26-year-old rookie who has yet to win a game on the road. His biggest problem: The mistake that lands in the outfield seats. The right-hander has given up 27 homers, most in the NL.

It didn't help that his latest start came in the NL's most homer-friendly park since it opened in 2003.

"I'm just going through a tough time with home runs right now," Geer said. "I'm throwing the ball well. The ones I hang, they're able to hit out instead of getting doubles or triples."

Gomes added another solo shot off Edward Mujica, helping the Reds win a matchup of teams that have fallen apart in July.

"This was a big game for us - coming home, winning at home, getting some good starting pitching," Gomes said. "We got everything we needed that was lacking."

Homer Bailey (2-2) gave up a pair of solo homers, but held on for 7 1-3 innings to get his first victory since June 27. Francisco Cordero gave up a solo homer by Kevin Kouzmanoff in the ninth while getting his 23rd save in 24 chances.

Both teams are in the midst of collapses that could prompt them to trade players later in the week. Five scouts sat behind home plate, sizing up players that might be available.

The Reds fell out of contention in the tightly bunched NL Central by losing 12 of their last 16 games, including all six on a trip last week to play the Dodgers and Cubs. San Diego has lost 20 of 24 since July 1.

"I can hardly remember the last time we won a game," Reds manager Dusty Baker said. "When you're losing like that, it leaves a sour taste in your mouth. You can't sleep, and you don't want to eat. You lose your appetite. I'm eating something tonight."

The three homers off Geer put Cincinnati ahead 5-0. Geer fell to 0-4 in eight road starts this season with a 7.33 ERA. He has never won in 10 road starts over the last two seasons.

Great American is the worst place for a home run pitcher, but Geer figured the ballpark had little to do with the latest lost.

"Every home run I gave up today would have been a home run in any other park," Geer said.

The 23-year-old Bailey got roughed up in his previous two starts, allowing 16 runs in only eight innings. He limited the Padres to six hits, including back-to-back homers by Everth Cabrera and Adrian Gonzalez in the sixth.

"Everything was working for us tonight," Bailey said.

The Reds won without leading hitter Joey Votto, who was ejected for arguing during his first at-bat. Third base umpire Jerry Crawford ruled Votto went around on a two-strike pitch, and the first baseman started screaming at him.

After he was ejected, Votto tossed aside his helmet and bat, then repeatedly pointed to his eyes and head as he stood between the plate and the dugout, continuing to scream at Crawford. It was the second time this month that Votto was ejected for arguing a third strike. He also was kicked out of a game July 12 against the Mets.


Notes


Padres INF David Eckstein and C Henry Blanco ran the bases before the game, testing their strained right hamstrings. Eckstein has been sidelined since July 6, Blanco since July 5. Manager Bud Black said Blanco likely will be activated before Tuesday's game. ... The seven combined homers were one shy of the ballpark record. ... Reds RHP Edinson Volquez, on the DL since June 2 with a sore elbow, threw 76 pitches in the bullpen without any problems. He's scheduled to throw in the bullpen again on Wednesday. ... The 7 1-3 innings matched Bailey's career high.
---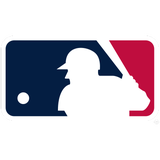 Get more from Major League Baseball
Follow your favorites to get information about games, news and more
---