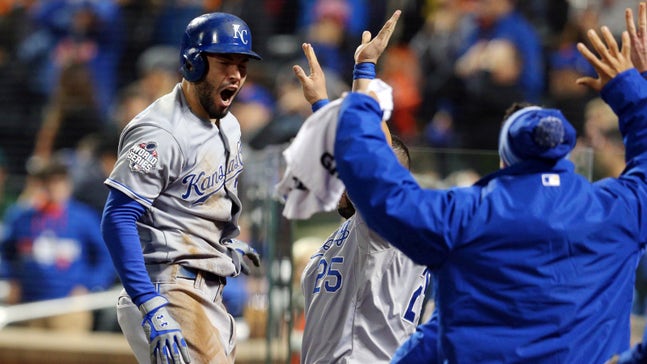 Giants send Royals staff pizza after World Series victory
Published
Nov. 2, 2015 10:11 p.m. ET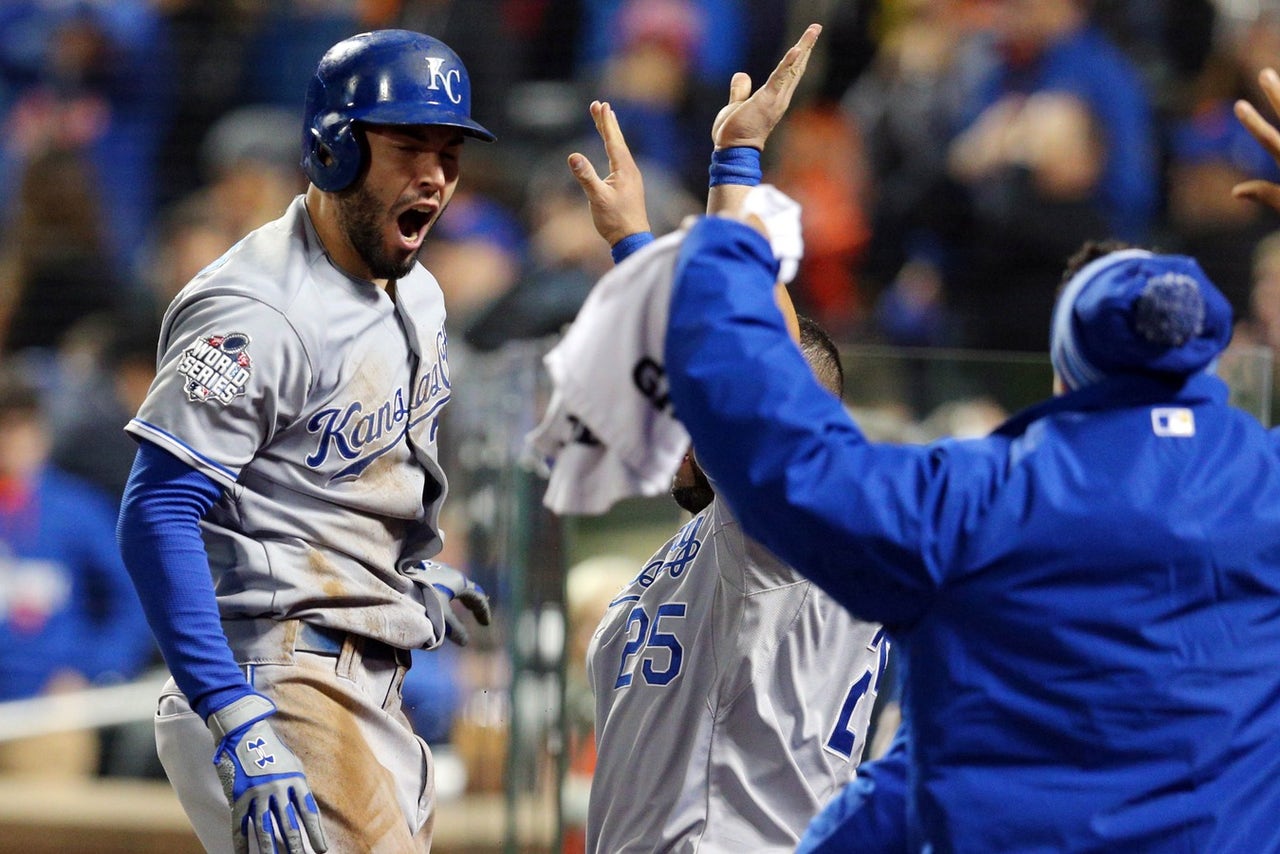 By Gordon Dixon.
The Giants, behind the brilliance of Madison Bumgarner, defeated the Royals in last year's World Series to capture their eighth World Series. This year, the Royals were able to come out on top, taking care of the Mets in five games.
WWE star Triple H sent the Royals a custom championship belt. Last season's champs made sure the Royals staff had full stomachs. The Giants had 25 pizzas from Minsky's sent to Kaufmann for the team and staff members.
"The San Francisco Giants just called and they want to send 25 pizzas to Kauffman Stadium for the Royals and their staff," said Kenny Kantner, Manager and Partner for Minsky's at 51st and Main, via the restaurant'swebsite. It was a pretty exciting moment, especially when the Giants wanted to include this note: 'Have fun planning the parade – and enjoy the ride!'"
The Giants, of course, know what it's like to win the World Series, having won it three times since 2010. For the Royals, the wait has been much longer. Their last title came in 1985. Minsky's has been voted the best pizza in Kansas City so those who received it surely enjoyed pizza worthy of a championship organization.
San Francisco is no stranger to classy gestures, so this is par for the course. Back in September, the Giants congratulated the division rival Dodgers on clinching the NL West by displaying a message on the scoreboard at AT&T Park. The Giants definitely get it.
Photo via: Minsky's Pizza
More from Larry Brown Sports:
---
---