Major League Baseball
Major League Baseball
Giants GM wrong to demonize Cousins
Published
Jun. 2, 2011 1:00 a.m. ET

Evidently, Brian Sabean has forgotten the final play of the 2003 NL Division Series, when the Giants' J.T. Snow barreled into Marlins catcher Ivan "Pudge" Rodriguez, trying to dislodge the ball.
Evidently, Sabean is unaware of the argument that the Giants' Buster Posey had his feet in the wrong position, leaving himself vulnerable to his season-ending hit by the Marlins' Scott Cousins.
Evidently, Sabean is suffering from a baseball form of post-traumatic stress disorder.
Everyone who loves the sport is upset by Posey's injury. Lots of us believe Cousins' hit was misguided. But the Giants general manager went too far Thursday when, in an interview with San Francisco radio station KNBR, he wished for the end of Cousins' career.
"If I never hear from Cousins again and he never plays another game in the big leagues, I think we'll all be happy," Sabean said.
This was not some knucklehead talk-show caller calling for revenge. This was the general manager of the defending World Series champions, the longest-tenured GM in the sport, sounding almost like an aggrieved mobster.
"(Cousins) chose to be a hero in my mind, and if that's his flash of fame, that's as good as it's going to get, pal," Sabean said. "We'll have a long memory.
"Believe me, we're talking to (former catcher) Mike Matheny about how this game works. You can't be that out-and-out overly aggressive. I'll put it as politically as I can state it: There's no love lost and there shouldn't be."
I could maybe understand Sabean's reaction if it occurred in the heat of the moment — the night of Posey's injury or even the day after. But eight days later? Sabean had plenty of time to sort through his emotions.
Instead, he further inflamed the matter as the Giants prepare to host the Rockies this weekend in an important NL West showdown (MLB on FOX, Saturday, 4 p.m. ET).
Commissioner Bud Selig can't be happy with Sabean. The umpires for the remaining Giants-Marlins series — a three-game set in Miami from Aug. 12-14 — might as well issue warnings now.
MLB, WWE, it's all starting to sound the same.
I've got no problem with the Giants being upset. I've got no problem with manager Bruce Bochy lobbying for a change in rules. Baseball should better protect its catchers, not because it was Posey, the reigning NL Rookie of the Year, who got hurt, but because it's the right thing to do.
MLB on FOX's Tim McCarver had a good suggestion — a base runner who hits a catcher near the head should automatically be ejected and fined, his run taken off the board.
FOXSports.com's Jon Paul Morosi also had a sound proposal — a base runner should be called out if he initiates contact with a catcher who is not blocking the plate.
Cousins might have been called out under the McCarver Rule. He certainly would have been called out under the Morosi Rule.
But it is wrong to demonize Cousins for a play that was not outside the present rules, a play that even some Giants said was clean, a play that required an instinctive, split-second base-running decision in the 12th inning of a tie game.
Posey set up in front of home plate, leaving Cousins a lane in which to slide. In retrospect, Cousins should have used that lane. But that's easy for others to say.
Cousins, 26, is a fringe outfielder who is trying to stick in the majors. He did not mean to injure Posey. To call his hit "malicious," the word Sabean used on KNBR, is overstating his intent considerably.
Ask Snow, the former Giants player who tried to take out Rodriguez in '03.
Like Cousins, Snow simply was trying to help his team win a game.
"The play was clean," Snow, a part-time coach with the Giants, told the San Francisco Chronicle. "Remember, too, that as soon as Buster went down on one knee, he was in a position to get hit."
Marlins catcher John Buck told reporters a catcher is taught to keep his left foot straight up the foul line as a throw approaches, then shift his body to the left. Posey did not position himself in such fashion.
His injuries were awful — a broken left fibula and torn ankle ligaments that required surgery. Sabean called it a "horrific experience," one that Posey is struggling with psychologically. Yet, a good number of people within the sport believe what happened to Posey is part of the game.
I disagree; I want the game to evolve and Posey's misfortune to be a catalyst for change. Sabean's comments, rather than add to the discussion, distracted from it.
Leave Cousins alone.
Fight the proper fight.
---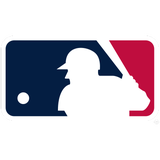 Get more from Major League Baseball
Follow your favorites to get information about games, news and more
---