Major League Baseball
Major League Baseball
Giants' Bumgarner wins World Series MVP after Game 7 heroics
Published
Oct. 30, 2014 12:36 a.m. ET

Madison Bumgarner was limbering up at Kauffman Stadium this week, getting loose with his San Francisco teammates near the dugout, when Tim Hudson and Michael Morse sneaked up from behind and playfully ruffled the pitcher's long, scraggly locks.
That was way too hairy for Bumgarner. He quickly spun and playfully sparred with his pals.
They were about the only ones who could touch Bumgarner in this World Series.
"Yeah, it was hopeless," Kansas City manager Ned Yost acknowledged.
The 25-year-old Bumgarner capped off a most splendid October and earned MVP honors Wednesday night, pitching five scoreless innings of relief in Game 7 as the Giants held off the Kansas City Royals 3-2.
Moments after he retired Salvador Perez on a foul pop with a runner on third base for the final out, Bumgarner insisted he wasn't worn down. About a half-hour later, he felt a bit differently.
"You know what? I can't lie to you anymore," he said. "I'm a little tired now."
Bumgarner earned a sensational save to go along with two sparkling wins as a starter in the Series. That on top of being MVP of the NL Championship Series and pitching a record 52 2-3 innings in this postseason.
Put it this way: Bumgarner threw two shutouts in October, starting with a win at Pittsburgh in the NL wild-card game. Washington's Jordan Zimmermann was the only other starter to reach the ninth inning this postseason, and he got pulled.
All tremendous accomplishments, but hard to tell from observing or listening to the 6-foot-5 Bumgarner. He shows virtually no emotion on the mound, blowing his nose as if no one is watching, and seems to be the only person unimpressed by what he's done.
Funny thing, the slow-moving lefty was carrying an energy bar with him when he kidded around with Hudson and Morse before Game 6.
"He's such a humble guy, and we rode him pretty good," Giants manager Bruce Bochy said.
"It's historic what this kid has done," he said. "Really, truly amazing."
After winning the opener with seven impressive innings, Bumgarner threw a shutout in Game 5. And when the Royals forced a Game 7, there was little doubt that the guy called MadBum would be called on to pitch again on two days' rest.
But five innings? Who would've believed that?
"Innings, I wasn't thinking about innings or pitch count. I was just thinking about getting outs, getting outs until I couldn't get them anymore and we needed someone else," Bumgarner said. "Fortunately, was able to get some quick innings and I was able to stay in there."
Bumgarner boosted his World Series stats to numbers never seen before: 4-0 with a save and an 0.25 ERA, along with three championship rings. In 36 innings, he's allowed just one run and 14 hits, striking out 31 and walking five.
Bumgarner wound up slinging 68 pitches, and finished with 270 innings this season. He went 4-1 with a 1.03 ERA in the postseason.
Last weekend, former broadcaster and St. Louis Cardinals catcher Tim McCarver paid tribute to the Giants ace.
"It's Gibson-esque, if you will. I know Bob could do that and I saw that from a 60-feet, 6-inch view of him every outing he threw in the World Series. I see the same thing in Bumgarner. I really admire that," McCarver said.
Before Game 7, Jack Morris also praised Bumgarner. Morris knows well about Game 7 -- always intense on the mound, he threw a 10-inning shutout in 1991 to lift Minnesota over Atlanta.
"I want to hug him," Morris said near the backstop, a couple hours before game time. "He's my kind of guy."
"He's got the same emotions, he just doesn't show them. He's got a big furnace burning right now," he said.
A lot of stamina, too.
But in this era when pitch counts are so precious, Bumgarner wasn't worried about his arm in Game 7. And if he was OK, so was Bochy.
"In fact, I was staying away from him every inning," Bochy said, "because I was hoping he wouldn't go, `I'm starting to get a little tired,' because there's no way I would have taken him out unless he would have told me that."
Giants catcher Buster Posey said there wasn't much conversation on the bench with Bochy, Bumgarner and pitching coach Dave Righetti, either.
"Not much of anything. I think everybody could see how good he was," Posey said. "They weren't putting great swings on him."
No, they weren't.
"We probably would have won if they didn't have him," Royals outfielder Lorenzo Cain said. "But they do have him."
---
---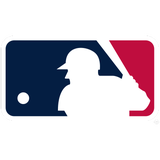 Get more from Major League Baseball
Follow your favorites to get information about games, news and more
---