Major League Baseball
Major League Baseball
Giants apologize for GM's rant
Published
Jun. 3, 2011 1:00 a.m. ET

San Francisco Giants general manager Brian Sabean crossed the line.
He knows it.
So does everybody else with the Giants.
And Friday, the Giants tried to do some damage control.
The frustrations and disappointments over the loss of catcher Buster Posey with a broken leg and dislocated ankle suffered in a home-plate collision with Florida outfielder Scott Cousins will remain, but the trash talk of recent days needs to end.
Sabean knows that better than anyone, particularly after he allowed his emotions to get the best of him during a Thursday radio interview, in which he called out Cousins.
Sabean wasn't talking on Friday, but the Giants issued a statement, and club president Larry Baer and manager Bruce Bochy spoke for Sabean and the organization, basically apologizing for the inflammatory way in which statements about Cousins have been taken, and for the reaction of Giants fans, which has included death threats toward Cousins, who attended the University of San Francisco and whose family lives in the Bay Area.
"Brian addressed that in the statement (issued by the team),'' said Baer. "Brian reached out to their general manager (Larry Beinfest) and the player. He talked to the general manager, but the player was in the middle of batting practice.''
Baer also said he called Marlins president David Samson.
"It was similar to what Brian told Beinfest,'' Baer said of his conversation with Samson. "What is said is not meant to be personal toward the player. That's not the organization's point of view.''
Sabean, however, sounded very personal on Thursday.
"If I never hear from Cousins again and he never plays another game in the big leagues, I think we'll be happy,'' Sabean said. "(Cousins) chose to be a hero in my mind, and if that's his flash of fame, that's as good as it's going to get. We'll have a long memory.''
Baseball will, too. That was evident Friday. Sabean and the Giants were reprimanded by Major League Baseball for the personal nature of the statements. Notice has been served that when the Giants and Marlins meet again Aug. 12-14 in Miami, the Giants will be scrutinized.
And the Giants began damage control Friday.
"This is a very emotional time for the Giants organization and our fans,'' a statement issued by the Giants read. "We lost for the season one of our best players to a serious injury and we are doing everything we can to support Buster Posey through this very difficult time. We appreciate Scott Cousins' outreach to Buster Posey and to the Giants organization.
"Brian Sabean's comments were said out of frustration and out of true concern for Buster and were not meant to vilify Scott Cousins. Brian has been in contact with Florida Marlins General Manager Larry Beinfest to clarify his comments and to assure him that there is no ill-will toward the player. He has also reached out to Scott Cousins directly.''
Bochy said "we want to get it straightened out. We've reached out to (Cousins).''
Baer said the Giants' focus is on looking for ways to protect catchers, and ideas have been discussed with Joe Torre, who oversees baseball operations for Major League Baseball. Torre is a former big-league catcher and manager.
"Joe Torre is the perfect guy to look at the situation,'' said Baer. "He's a former catcher, base runner and manager. We want to look ahead.''
The recent statements, however, are hanging over the Giants.
The Giants realize that the public reaction has been spurred by statements by Giants personnel, most recently Sabean, and the organization is reaching out to try to calm things.
"There is no intention to vilify him,'' said Baer. "There shouldn't be any implied ill-will. (Threats) are terrible. It's a shame. It's ridiculous.
"Giants fans should bring signs that say 'Get Well Buster,' not attack Cousins.''
And as it became apparent Friday, the Giants know it's up to them to try to calm what has become an unsettling situation.
They need to overcome their own emotions if they want to calm the emotions of their fans.
---
---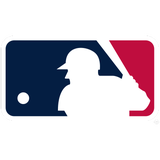 Get more from Major League Baseball
Follow your favorites to get information about games, news and more
---