Major League Baseball
Major League Baseball
Giambi hits three HRs, drives in seven
Published
May. 19, 2011 1:00 a.m. ET

With one mighty cut after another, Jason Giambi looked like the old Giambino.
Giambi became the second-oldest player to hit three homers in a game and tied his career high with seven RBI, leading the Colorado Rockies past the Philadelphia Phillies 7-1 Thursday night.
''It's nice to contribute and get an opportunity to play,'' said Giambi, who started at first base because Todd Helton had a stiff back. ''It's exciting, something you dream about.''
Jhoulys Chacin was the beneficiary of Giambi's turn-back-the-clock power display. Chacin (5-2) allowed one run and four hits, striking out a season-high nine in seven innings.
Making a rare start, Giambi went deep in his first three at-bats. The 40-year-old former AL MVP entered 3 for 26 (.115) this season with one home run and four RBIs.
''Those were dynamic swings, the type of swings he's taken as a regular player where anytime that bat is moving forward it's dangerous if the ball gets centered,'' Rockies manager Jim Tracy said.
With two chances to match the major league record of four homers in a game, Giambi struck out looking against Scott Mathieson in the sixth and went down swinging against J.C. Romero in the ninth.
''I was up there letting it fly, giving it some whacks,'' Giambi said.
Stan Musial is the oldest player to connect three times in a game. He was 41 when he did it against the New York Mets on July 8, 1962.
Giambi hit a three-run drive into the second deck in right field in the first inning off Kyle Kendrick (3-3). He lined a two-run shot to right off Kendrick in the third. Giambi hit another two-run shot to right off Danys Baez in the fifth.
It was the third time in eight days that a big league player hit three homers in a game. Carlos Beltran did it for the New York Mets last Thursday and Toronto slugger Jose Bautista accomplished the feat Sunday.
Giambi is the 12th Rockies player to homer three times in a game. Larry Walker was the last to do it on June 25, 2004, at Cleveland. Giambi has 419 career homers and 39 multihomer games.
Kendrick started in place of Joe Blanton, who was scratched minutes before the game because of soreness in his right elbow. He allowed five runs and seven hits in three innings.
''Giambi did most of the hitting. He did him in,'' Phillies manager Charlie Manuel said.
When Giambi connected in the first to give the Rockies a 3-0 lead, the game was pretty much over. The NL East-leading Phillies have slumped terribly on offense. They have 10 runs and 28 hits in their last six games, going 1-5.
Giambi struck out against closer Ryan Madson with the tying run on second base to end Wednesday night's 2-1 loss. But he looked like his old self in this one.
Before the game, Giambi made an adjustment with his stance and stood more upright.
''I just needed to get some at-bats,'' he said.
Giambi was the 2000 AL MVP with Oakland when he hit .333 with 43 homers and 137 RBIs. He hit 41 homers twice with the New York Yankees, and had 32 in his last season as a full-time starter in 2008. He's been a role player the last 2 1/2 years.
During the Barry Bonds trial this year, Giambi publicly admitted that he previously used steroids.
On a night when it rained steadily early in the game, the highlight for Phillies fans came when pitcher Cliff Lee batted for Kendrick in the third. Lee got a loud ovation from the fans who remained in their seats. He was even cheered as walked back to the dugout after striking out.
Lee, off to a subpar 2-4 start, is the fan favorite on a team filled with players who've accomplished more in Philadelphia.
The Phillies got their only run when Raul Ibanez hit a ground-rule double in the fourth.
Notes: Rockies LF Carlos Gonzalez left in the third with tightness in his left groin. ... Giambi's last multihomer game was with Oakland against Toronto on May 9, 2009. ... Rockies C Chris Iannetta was 0 for 5 with four strikeouts. ... Phillies CF Shane Victorino (right hamstring) missed his fourth straight start. He had an MRI before the game, but didn't know the results. He's likely heading to the disabled list. ... A crowd of 45,425 was the 158th straight sellout at Citizens Bank Park, including postseason play. ... Blanton has already been sidelined this season with elbow problems, and is likely going back on the DL. ... The Phillies have gone down 1-2-3 in 13 of their last 29 innings. They've scored more than three runs just six times in May and are 8-9 this month. ... Philadelphia slugger Ryan Howard is hitless in his last 20 at-bats.
---
---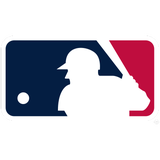 Get more from Major League Baseball
Follow your favorites to get information about games, news and more
---