Major League Baseball
Major League Baseball
From favorites to flops, Red Sox come home at 0-6
Published
Apr. 8, 2011 12:58 a.m. ET

The deliveryman unloaded cases of beer from his truck just outside Fenway Park. A worker cleared the dust and litter just inside Gate D with a high-powered vacuum.
The historic home of the Boston Red Sox was just about ready for its 100th opener on Friday.
The team needs plenty of work.
The high-priced Red Sox were a popular pick to win the World Series. So far they've lost every game, six in a row, their worst start in 66 years. The team batting average is .181. The ERA is 7.13.
But even with the rival New York Yankees coming in for a three-game series, signs of panic seem as rare as a Red Sox rally.
''We're going to score a lot of runs,'' said Jon Lester, who pitched seven shutout innings in Thursday's 1-0 loss to the Cleveland Indians. ''It's just a matter of time.''
Back home, fans, usually quick to ask ''What haven't you done for me lately?'' were surprisingly calm in their calls to all-talk radio shows.
Brandon in Allston: ''I don't think the Red Sox are done.''
But another caller said the team seemed to lack focus and a third questioned manager Terry Francona's toughness.
Francona was loose before Thursday's game and matter of fact afterward. That was a sharp contrast to St. Louis manager Tony LaRussa, who went on a postgame rant after Wednesday's 3-1 loss to Pittsburgh when asked about the Cardinals' offseason effort to improve its lineup - an effort that, so far, has failed.
For the Red Sox, the pressure is building to get that first win, especially with Saturday's and Sunday's games against the Yankees on national television. But they'll have the advantage of playing before their own fans, a full house that is sure to cheer loudly during pre-game introductions. Their reaction might be different if starter John Lackey struggles.
''There's not two Red Sox teams. There's only one,'' designated hitter David Ortiz said. ''You gotta cheer for this one if you are a Red Sox fan, right?''
History works both ways.
Sure, the Red Sox haven't been 0-6 since 1945. But in Francona's eight seasons as their manager, they've had a winning record after six games just once and still won two World Series. In 2009, they had two six-game losing streaks and reached the playoffs.
Besides, the Red Sox are only 4 1/2 games out of first place in the AL East with 156 games left. And they picked up two of baseball's top position players in the offseason, first baseman Adrian Gonzalez and left fielder Carl Crawford. Gonzalez has been the lone bright spot in the batting order with a .350 average, one homer and five RBIs.
Only two other players - Ortiz and Dustin Pedroia - are batting above .250, and the Red Sox have been outscored 38-16 in sweeps at Texas and Cleveland. But with a 10-game homestand, they're optimistic they can turn that around.
''We've got great fans on our side,'' said Youkilis, who is batting .133 with one RBI and two hits in 15 at-bats. ''We thrive on them and they thrive on us. ... We've got a good team. We've just got to get out of this little funk we're in.
''We're frustrated as hell because we never thought we'd be here, but we are here, so you've got to deal with it.''
The Yankees enter the series with a 4-2 record. But they know that one week, no matter how well or poorly a team plays, hardly indicates how it will finish the season.
''Who cares if they're 0-6 or 6-0?'' New York reliever Joba Chamberlain said. ''They're still a talented ballclub. And we know that. We're not looking at their record. We're looking at the talent they're putting on the field that we're going to have to face. We're not playing their record. We're playing their team.''
Derek Jeter put it more simply: ''I think a lot of times people pay too much attention to the first week of the season.''
Still, that week has been filled with poor hitting and starting pitching, fielding and running gaffes and relievers who can't find the plate.
In Wednesday's 8-4 loss to the Indians, Dennys Reyes came out of the bullpen and threw 12 pitches, 11 of them balls and two that hit batters. Dan Wheeler relieved him with the bases loaded and got Michael Brantley to line to third baseman Youkilis, who dropped the ball.
Youkilis stepped on third for the forceout then threw to catcher Jason Varitek, who assumed the force was still in effect and stepped on the plate but didn't tag Travis Buck, who scored.
''It was totally my fault,'' the Red Sox captain and 15-year veteran said.
On Thursday, Darnell McDonald pinch ran after Ortiz walked with two outs in the ninth and Cleveland leading 1-0. J.D. Drew then hit the ball off pitcher Chris Perez's leg for a single. But third baseman Adam Everett fielded it and, when McDonald rounded second and slipped trying to get back, threw there for the final out.
''We've got to put ourselves in a better position that when somebody does slip, it doesn't cost us the chance for a game,'' Francona said.
The miserable start is disappointing to Francona, but it hasn't wiped out his sense of humor. On Thursday morning, when the Red Sox were still 0-5, he was asked if the team can feed off the Fenway crowd's energy.
''I had 12 pieces of bacon this morning,'' he said. ''I'm going to feed off that.''
Now they're 0-6 - two pieces for every loss.
''This,'' Francona said, ''hasn't been a real kind road trip.''
---
AP sports writer Rachel Cohen in New York and freelance writer Steve Herrick in Cleveland contributed to this report.
---
---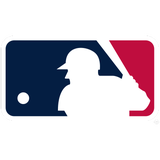 Get more from Major League Baseball
Follow your favorites to get information about games, news and more
---