Major League Baseball
Major League Baseball
Francona to accompany longtime friend Farrell for treatment
Published
Aug. 17, 2015 5:34 p.m. ET

BOSTON (AP) Cleveland manager Terry Francona didn't hesitate when he was on the phone with Red Sox manager John Farrell and heard when his longtime friend was going to start chemotherapy treatment for lymphoma. Francona knew he wanted to be there.
''We were just talking and I was asking questions, the normal questions, and he mentioned he was going to start Tuesday,'' Francona said Monday before the Indians opened a three-game series at Boston.
''I was like, man, I'm right there,'' he said. ''I'll met you there or go there, whatever. I may not do anything but get in the way like normal, but being a friend, the only thing I know how to do is be a friend. We all don't know exactly how to handle this, but I do know how to be a friend and I care a lot.''
Farrell announced last Friday that he has a ''highly curable'' form of cancer and is taking a medical leave for the rest of the season.
''I was stunned,'' Francona said. ''The first reaction was: I knew people would want to get at him. I wanted to talk to him. In this game you run into so many good people and friends. We became friends not just in baseball but outside of baseball.''
Francona, who managed Boston from 2004-11, had Farrell as his pitching coach for the 2007 World Series champions. That year, left-hander Jon Lester returned from cancer treatments in late July and started the Series-clinching game.
Farrell left Boston in 2011 to manage Toronto for two years before returning to guide the Red Sox to a 2013 World Series title.
Francona was let go by Boston after the 2011 season, but the two have remained close.
Farrell worked under Francona from 2007-10. Francona said the two developed a bond when they played together for the Indians in 1988.
''We became pretty close,'' Francona said. ''For a pitcher and a position player, that's not usually how it usually works. John and I became friends that year while we were there and we stayed friends and stayed in contact.
''When there was a chance for a pitching coach here, he was the first guy that we looked to, knowing that he would probably not be here very long because he was so good,'' he said. ''That was the way it worked out.''
While their professional lives took different turns, the pair stayed close, evidenced by Francona's choice to accompany his friend in his first step in his battle with cancer.
''I think - like a lot of us - you just do the best you can,'' Francona said ''I think right now I'm supposed to be a friend. That's never been an issue with him, it's always easy because he's always been one of my best friends. I'm just trying to do that.''
Francona's decision to accompany Farrell was first reported by NESN.
---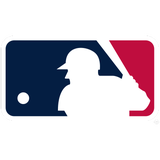 Get more from Major League Baseball
Follow your favorites to get information about games, news and more
---