Major League Baseball
Major League Baseball
Florida lefty A.J. Puk goes from top prospect to top pick
Updated
Mar. 4, 2020 9:19 p.m. ET

GAINESVILLE, Fla. (AP) A.J. Puk stood out even before Florida coach Kevin O'Sullivan first saw him pitch.
His frame was as imposing as his fastball, a big reason Puk has long been considered a can't-miss major-leaguer.
Now, the 6-foot-7 left-hander who throws in the mid-to-upper 90s and has better-than-average off-speed stuff is about to go from top prospect to top pick.
Puk is widely expected to be among the first few names called in the Major League Baseball draft, which begins Thursday night. The Philadelphia Phillies hold the No. 1 selection, and many prognosticators believe Puk won't slip past Cincinnati at No. 2.
''I've been waiting three years, since I've been in college, for this moment,'' Puk said Wednesday. ''I'm looking forward to it. ... Growing up everyone wants to be first pick. It's always been a dream to be the first pick. You're considered the best at what you do. That would be exciting.''
The Phillies sent six members of their front office to Hoover Metropolitan Stadium in Alabama to watch Puk pitch in the Southeastern Conference Tournament two weeks ago, and scouts and executives from every big league team also were in attendance.
It's clear why Puk draws so much interest. Even teammates are enamored.
''On the mound he's probably 8 foot, he has a 97-100 mph fastball that moves, he's got a sweeping slider and a really good change-up. As a hitter, you might want to bunt. If you can't do that, good luck,'' Gators center fielder Buddy Reed said.
Added first baseman Peter Alonso: ''I knew (he would be highly drafted) Day 1 when he was on campus. He's a stud. What else do you want me to say? He was going to develop and become an amazing player, and he has.''
Puk's physical presence and raw talent are evident. But his stats don't make as much sense. Puk has started 15 games as a junior but is just 2-3 with a 3.21 ERA for the nation's No. 1 team.
Teammate Logan Shore, a right-hander who was named the SEC's Pitcher of the Year, is 11-0 with a 2.44 ERA. And No. 3 starter Alex Faedo, a sophomore, is 13-1 with a 3.19 ERA.
Puk, meanwhile, hasn't won since mid-April, although his drought has more to do with run support than subpar outings.
''It's been a good year,'' said Puk, who grew up in Cedar Rapids, Iowa. ''I don't have the wins that I would like. I think I definitely pitched in some games that I deserved to win. It just didn't happen that way. That's how it goes sometimes. That stuff doesn't matter. We're in the postseason now. I'm just worried about pitching the best I can to get us to Omaha (Nebraska) and compete for a national championship.''
Florida (50-13), the overall No. 1 seed in the NCAA Tournament, hosts rival Florida State (40-20) in a best-of-three series beginning Saturday. The winner advances to the College World Series in Omaha.
Shore is expected to start the opener, with Puk slated for Game 2. When Puk does take the mound, it might just be as the top pick in the MLB draft.
''Did I predict it? I don't say I predicted it, but I'm not surprised,'' O'Sullivan said. ''I'm not surprised. You look around the country, how many guys are 6-foot-7, even if he's just throwing 92-94 (mph). But obviously he's got a better arm than that. I'm happy for him.''
---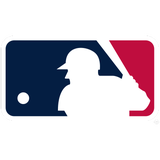 Get more from Major League Baseball
Follow your favorites to get information about games, news and more
---