Major League Baseball
Major League Baseball
Federal judge upholds Bonds' conviction
Published
Aug. 26, 2011 1:00 a.m. ET

Barry Bonds' obstruction of justice conviction was upheld Friday by a federal judge, who denied the former baseball star's motion for a new trial or acquittal on the charge.
A day after hearing oral arguments, U.S. District Judge Susan Illston in San Francisco issued a 20-page order refusing to overturn the only unanimous decision reached by the jury in her courtroom last April 13.
Jurors failed to reach a verdict on three counts charging the seven-time NL MVP with making false statements to a grand jury in 2003 when he denied receiving steroids and human growth hormone from trainer Greg Anderson, and when he said he allowed only doctors to inject him. Bonds was convicted of giving an evasive, rambling reply when asked whether he received drugs that required a syringe.
''Viewed in the light most favorable to the government, the record supports a finding, beyond a reasonable doubt, that the question was material to the grand jury's investigation of BALCO and Greg Anderson for unlawfully distributing performance enhancing drugs, and that defendant endeavored to obstruct the grand jury by not answering it when it was first asked,'' Illston wrote. ''The conviction can be upheld if (the) defendant endeavored to obstruct justice, even if he did not succeed.''
Bonds is likely to appeal Illston's decision to the 9th U.S. Circuit Court of Appeals.
Prosecutors have not yet said whether they plan to retry him on the three deadlocked counts.
''I haven't spoken to Barry yet and therefore won't have any reaction statement tonight,'' Bonds' lead lawyer, Allen Ruby, said in an email to The Associated Press.
Illston's ruling marked a victory for federal prosecutors, who have been involved in two cases this year against former baseball stars accused of lying about the use of performance-enhancing drugs. In a Washington, D.C., court room in July, U.S. District Judge Reggie Walton ordered a mistrial in the case against Roger Clemens, saying prosecutors introduced evidence he had banned as prejudicial.
Bonds was among the biggest stars convicted as a result of an investigation into the Bay Area Laboratory Co-Operative (BALCO) steroids ring, a probe headed by federal agent Jeff Novitzky. Novitzky also is at the forefront of a different grand jury investigation into whether seven-time Tour de France winner Lance Armstrong used drugs to get an illicit boost in his victories.
Following a 12-day trial and on the fourth day of deliberations, the Bonds jury unanimously voted that the slugger gave the grand jury an evasive answer under oath. Rather than say ''yes'' or ''no'' to the question about receiving drugs that required a syringe, Bonds responded, in part, ''I became a celebrity child with a famous father.''
Bonds' lawyers argued that the answer wasn't relevant to the grand jury, and that in any case he answered a question that was essentially the same later during that session.
Illston did not agree.
''(The) defendant repeatedly provided nonresponsive answers to questions about whether Anderson had ever provided him with injectables, resulting in the prosecuting attorneys asking clarifying question after clarifying question, and even once resulting in one prosecutor interrupting another who was about to move on to a new topic in order to clarify defendant's mixed responses,'' she wrote in her decision, issued late Friday night. ''An evasive answer about an issue material to the grand jury is not necessarily rendered immaterial by the later provision of a direct answer, even if that direct answer is true.''
Illston said Bonds' answer to questions later in his testimony did not make up for his initial evasion, especially because there he was asked about being injected by Anderson.
Illston did not address Bonds' lawyers argument that his conviction was barred by a 1973 U.S. Supreme Court case, U.S. v. Bronston, that declared in a perjury case ''a jury should not be permitted to engage in conjecture whether an unresponsive answer, true and complete on its face, was intended to mislead or divert.''
Bonds has not been sentenced, with Illston preferring to first rule on the motions to throw out the verdict.
His conviction carried a possible sentence of up to 10 years in prison, yet federal guidelines call for 15-21 months. For similar offenses in the BALCO steroids ring case, Illston sentenced cyclist Tammy Thomas to six months of home confinement and track coach Trevor Graham to one year of home confinement.
Jurors said their final votes were 8-4 to acquit Bonds of lying about steroids and 9-3 to acquit him on lying about HGH use. The panel voted 11-1 to convict him of lying when he denied receiving an injection from someone other than his doctor.
Now 47, Bonds holds baseball's season (73) and career (762) records for home runs. He testified before a grand jury that Anderson told him the substances he was giving Bonds were flaxseed oil and arthritic balm, and that Bonds didn't know they were designer steroids.
''Did Greg ever give you anything that required a syringe to inject yourself with?'' Bonds was asked.
''That's what keeps our friendship,'' Bonds said in the part of his answer the government charged was a crime. ''You know, I am sorry, but that - you know, that - I was a celebrity child, not just in baseball by my own instincts. I became a celebrity child with a famous father. I just don't get into other people's business because of my father's situation, you see.''
The jury instructions said that for Bonds to be convicted, jurors had to find Bonds' answer ''obstructed, influenced or impeded, or endeavored to obstruct, influence, or impede'' the grand jury ''by knowingly giving material testimony that was intentionally evasive, false or misleading.''
---
---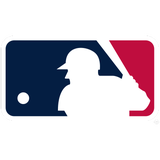 Get more from Major League Baseball
Follow your favorites to get information about games, news and more
---