Major League Baseball
Major League Baseball
Duquette puts Toronto in past, focuses on improving Orioles
Published
Jan. 31, 2015 12:57 p.m. ET

BALTIMORE (AP) Dan Duquette's job description includes making trades that will help improve the Baltimore Orioles.
This offseason, Duquette was in the middle of a potential blockbuster deal.
Duquette, the Orioles president of baseball operations, acknowledged Saturday ''there was substance'' to reports that the Toronto Blue Jays were in pursuit of him to be club president.
''A lot of times, players will be a trade rumor and sometimes managers get traded,'' Duquette said. ''It's even more rare that executives get traded, but occasionally it happens. It's a unique experience. I think when you have a good team and you do well, people take notice.''
Under Duquette's guidance, the Orioles won 96 games last season, captured the AL East for the first time since 1997 and advanced to the AL Championship Series.
That piqued Toronto's interest.
''As you get better as an organization, things that you're doing are trying to be either emulated or acquired,'' Orioles manager Buck Showalter noted. ''It's inevitable as an organization that, as you get better, people are going to be coveted more.''
Because Duquette is under contract with Baltimore through 2018, the Blue Jays had to offer Baltimore ample compensation to secure his services.
No deal was made, so Duquette was talking about Orioles baseball on Saturday at FanFest, the team's annual winter convention.
He insisted that Toronto's advances did not distract him from seeking to put a better club on the field in 2015.
''It's important for the Orioles fans to know that my focus - and my singular focus - is on improving the team,'' he said. ''We do that day by day, trade by trade, addition by addition. We did that this year in the offseason like we've done it in the past.''
With the exception of Duquette's potential departure, it's been a quiet offseason for Baltimore. The losses include free agent outfielders Nelson Cruz and Nick Markakis, along with reliever Andrew Miller.
The most notable addition is outfielder Travis Snider, obtained in a trade with Pittsburgh.
But that's typical of Duquette, who followed a quiet winter in 2014 by adding Cruz and Ubaldo Jimenez during spring training.
''While it's important to improve your ballclub in offseason, we're not really trying to win the offseason,'' Duquette said. ''We're trying to put together a team that can compete and get to the offseason and prevail. That's different from making headlines in the winter time.''
Showalter had absolutely no complaint about the team's offseason activity.
''As we get into spring and there comes a need, we'll be able to do it,'' he said.
The Orioles played much of the 2014 season without injured stars Manny Machado and Matt Wieters. Having them in the lineup will make more of a difference than any trade or free agent addition.
''The biggest and most powerful improvement we have to our ballclub this year is Machado coming back and Wieters coming back,'' Duquette said.
In other news, suspended slugger Chris Davis said Saturday his use of Adderall last season was not as a performance enhancer but rather a way to cope with an oblique injury that landed him on the disabled list and played havoc with his swing.
''It was never a baseball issue,'' he said. ''Just an everyday life thing.''
Davis was suspended for 25 games. The punishment will expire after opening day.
''I was just kind of overwhelmed with everything that was going on last year with the injury,'' he said. ''There were a lot of things that were taking my focus away from baseball.''
Davis said he had previously been diagnosed with attention deficit disorder, which got him a green light from the independent administrator of Major League Baseball's drug program to use the drug in 2008.
''I had an exemption in the past. It was denied in 2013 and obviously, I shouldn't have been taking it last year,'' Davis said. ''It was a moment of weakness.''
After batting .286 with 53 homers and 138 RBIs in 2013, Davis' numbers slipped dramatically in 2014 to .196 with 26 homers and 72 RBIs.
This year, he expects things to be different.
''Being away from it a month longer than the rest of these guys was tough at first, but I used it to my advantage to get into my workouts a little bit earlier,'' Davis said. ''I definitely think last year got off to a slow start, so this year I wanted to get off on the right foot. I'm doing some different workouts this year.''
He jokingly said that included bunting down the third-base line, a way to cope with the shift that limited his effectiveness.
---
---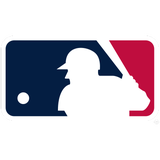 Get more from Major League Baseball
Follow your favorites to get information about games, news and more
---