Major League Baseball
Major League Baseball
Diamondbacks down Yankees in 12
Published
Apr. 18, 2013 1:00 a.m. ET

Didi Gregorius stepped to the plate in the third inning and guessed fastball. Next thing the rookie knew, he was circling the bases after the first pitch he saw as a member of the Arizona Diamondbacks.
Gregorius lined a ball into the right-field seats that was picked up by Zack Hample, a 35-year-old New Yorker. Hample also caught Francisco Cervelli's tying home run into the left-field stands off J.J. Putz in the ninth, but the Diamondbacks bounced back to beat the Yankees 6-2 when Cody Ross hit a go-ahead single in the 12th and Eric Chavez followed with a three-run double against his former team.
''We didn't give up,'' Arizona reliever Heath Bell said. ''We just kept grinding.''
New York failed to complete a three-game sweep after learning captain Derek Jeter again fractured his left ankle and will be sidelined until after the All-Star break.
It was a very strange night that included a pair of catcher's interference calls against Cervelli and a bases-loaded hit batter that wasn't because Robinson Cano swung at strike three.
Hample, who wrote a how-to book about snagging big league baseballs, said he caught two home runs at a game for the second time after accomplishing the feat at Baltimore's Camden Yards on drives by Seattle's Michael Saunders and the Orioles' Corey Patterson on May 13, 2010.
Hample caught Barry Bonds' 724th home run in 2006 and said this was the third time he's nabbed a player's first big-league homer, with Gregorius joining Mike Trout and Mike Nickeas. He's come up with 29 home run balls: 24 off the bat and five tossed to him after landing in bullpens and other areas.
Hample, who gave Gregorius the home run ball in exchange for an autographed baseball, authored the book ''How to Snag Major League Baseballs.'' He claimed he would have grabbed Martin Prado's sixth-inning homer to left had he not been speaking with a television reporter at the time. Hample stores his home run records on his phone.
''I'm a dork, but not a big enough dork that I have it all memorized,'' he said.
Even though he lives in Manhattan, Hample was wearing a Diamondbacks cap because he's been a fan of Bell's since 2004.
''Zack's crazy. I know Zack from when I was a rookie with the Mets,'' Bell said. ''He probably was a Padres fan when I was a Padre, a Marlins fan when I was a Marlin.''
Hample did not catch Cano's sixth-inning solo homer off Patrick Corbin, which cut Arizona's lead to 2-1.
New York, which lost for just the second time in nine games, loaded the bases with one out in the eighth against David Hernandez, and Cano was hit by a 1-2 pitch above his left ankle as he tried to check his swing. Cano headed to first thinking the score had been tied, but umpires ruled he went around too far and called him out.
Hernandez struck out Kevin Youkilis to escape the jam, but Cervelli sent a hanging splitter from Putz that Hample caught in the first row behind the left-field scoreboard with one out in the ninth.
Gerardo Parra doubled off David Phelps (0-1) leading off the 12th and advanced to third when Prado flied out to Brett Gardner, who made a sliding catch on the center-field warning track.
Paul Goldschmidt reached on the second catcher's interference call against Cervelli, and Miguel Montero was hit by a pitch, loading the bases. Ross singled to left for his third hit from the ninth inning on, and Chavez, who spent the previous two seasons with the Yankees, doubled to deep center.
Bell (1-0) pitched the 11th in a game that lasted 4 hours, 11 minutes, for his first decision since Arizona acquired him from Miami during the offseason.
''The important thing is we didn't panic, hung in there, came back and won,'' Diamondbacks manager Kirk Gibson said.
Obtained from Cincinnati in December, Gregorius started the season on the disabled list with a strained right elbow and hit .387 during a rehab assignment at Triple-A Reno. Wearing uniform No. 1, he pulled a 92 mph pitch from Phil Hughes into the third row. The 23-year-old, born in Amsterdam and raised in Curacao, has a given name of Mariekson Julius Gregorius. He made his big league debut Sept. 5 with Cincinnati and went 6 for 20 last season.
''He's coming off an injury,'' Gibson said. ''We'll be careful with him.''
Corbin, who grew up in the Syracuse suburb of Clay, left 37 tickets for family and friends and they nearly saw him improve to 3-0. Using a sharp slider, the left-hander extended his scoreless streak to 15 innings before Cano homered off an ad above the Yankees bullpen. Corbin allowed two hits in seven innings, struck out seven and walked three, throwing 60 of 94 pitches for strikes and lowering his ERA to 1.43.
Hughes, who has allowed five home runs in 14 innings this season, gave up six hits in seven innings with six strikeouts and no walks. He lowered his ERA from 10.29 to 6.43.
''It just shows a lot of character how we won this game,'' Bell said.
NOTES: Arizona RHP Ian Kennedy traveled to Denver ahead of the team for Friday night's start at the Rockies. ... Goldschmidt has reached base in all 15 games.
---
---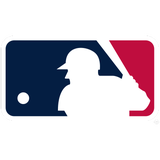 Get more from Major League Baseball
Follow your favorites to get information about games, news and more
---